FEATURED PRODUCT:
We are thrilled to announce that the I211 has been selected for Lift and Access magazine's LLEAP Award for Most Innovative Truck Mounted Aerial this year!
This year's Leadership in Lifting Equipment and Aerial Platforms (LLEAP) Awards are recognizing the innovative equipment, support products, and services introduced during the last 24 months. 
The I211 is actually five machines in one. It starts as a 190' telescopic material handling aerial with a self-leveling, rotating work platform. Users can quickly change configurations and the machine can become either a 211' articulating 500kV rated Category A insulated aerial or 211' articulating construction aerial. The I211 also can hyper-articulate to allow it to work under and between powerline phases or in substations. It can also be equipped with main boom material handling for the ultimate in versatility. This multifunctionality dramatically increases the utilization of the machine and significantly reduces the cost of ownership. Learn more.
Like the I211, all of our HiReach, Digger Derrick and Boom Truck crane products feature multifunction versatility to help you do more with your machine.    
The LLEAP judging panel is made up of industry experts involved in the operation, rental, sale, and servicing of aerial platforms and lifting equipment. In evaluating each entry, the judges look for innovative features and technology; perceived value; productivity for owners and users; and overall benefit to the industry, owners, and users. Learn more about the awards process.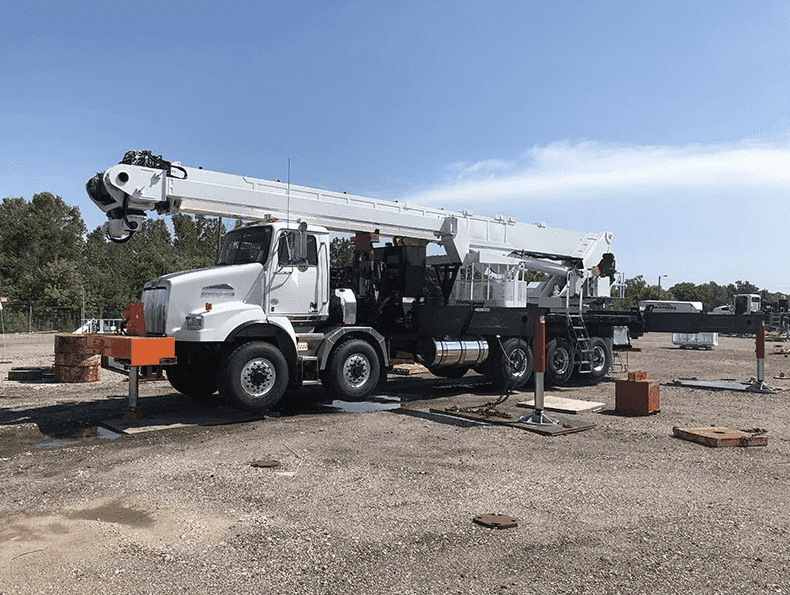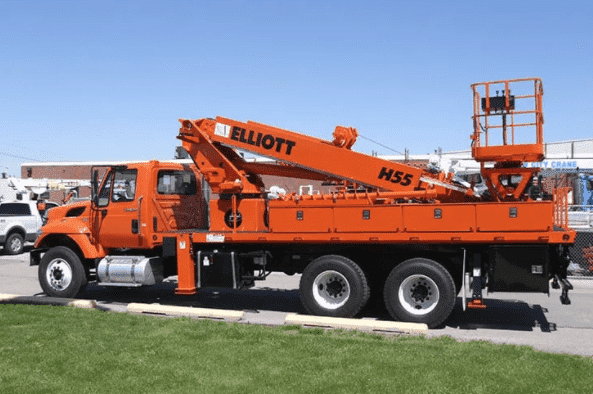 IOWA DOT
Efficiency and adaptability are important on any job site. When that job site is a major highway network, they're especially critical. While the Iowa Department of Transportation has been using Elliott Equipment Company machines for over two decades, the new HiReach H55 model purchased in 2015 is making the biggest impact for operators. Read more.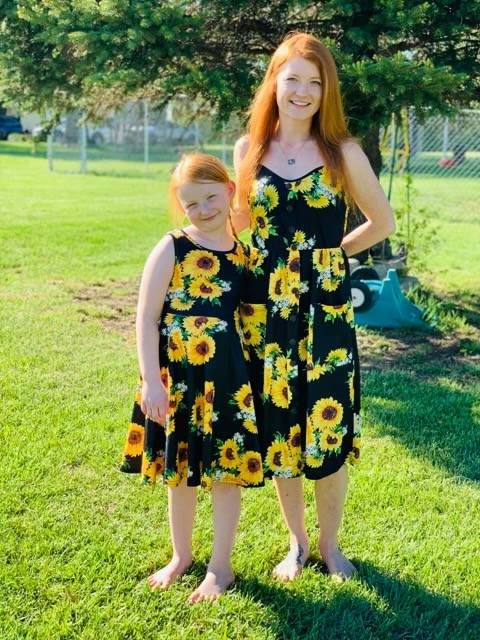 EMPLOYEE PROFILE:
Katie Kasat
What is your Job Title?
Welder
When did you join Elliott?
October 2018
What do you like best about working for Elliott?
I love being a part of making trucks that travel all over the world.
What do you consider your biggest accomplishment at Elliott?
I have learned a lot of the different positions. I have become proficient in welding booms, welding smaller parts, am almost proficient on the electrical bench, and now I am learning our truck chassis modification department.

What is your favorite Elliott product and why?
My favorite product is the Track unit. I just think it is awesome!
What are your personal hobbies? In my free time, I like to hang with my family, go camping, and sit around the fire.
What is your all-time favorite movie, band/musician, or TV series? 
Band: Sublime
TV Show: Game of Thrones.        Movie: Finding Nemo
What is your favorite sports team?
Sport: Soccer
Team: Chiefs    
Tell us about your family, pet(s), or give a fun fact about yourself!
My fiancé and I have 2 girls, an 8 year old and a 5 month old. We also have 2 dogs. Something interesting about me is that I am 1 of 3 female welders at the company and I have red hair and green eyes!
Did you know …
Did you know that Elliott's tilting crane cab goes on all 40142 boom trucks, and is available on select other models as well?
Users love the enhanced visibility (and easily replaceable polycarbonate glass) as well as the top-notch operator control station (including heated seats, tinted windows, front and top window wipers, AM/FM stereo, AC and more)! Learn more.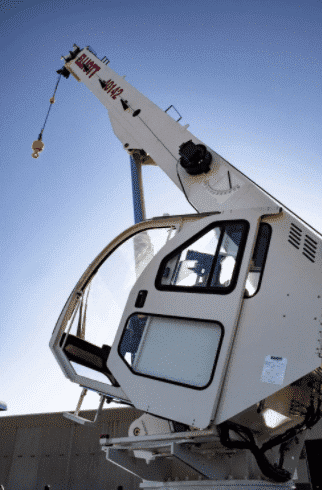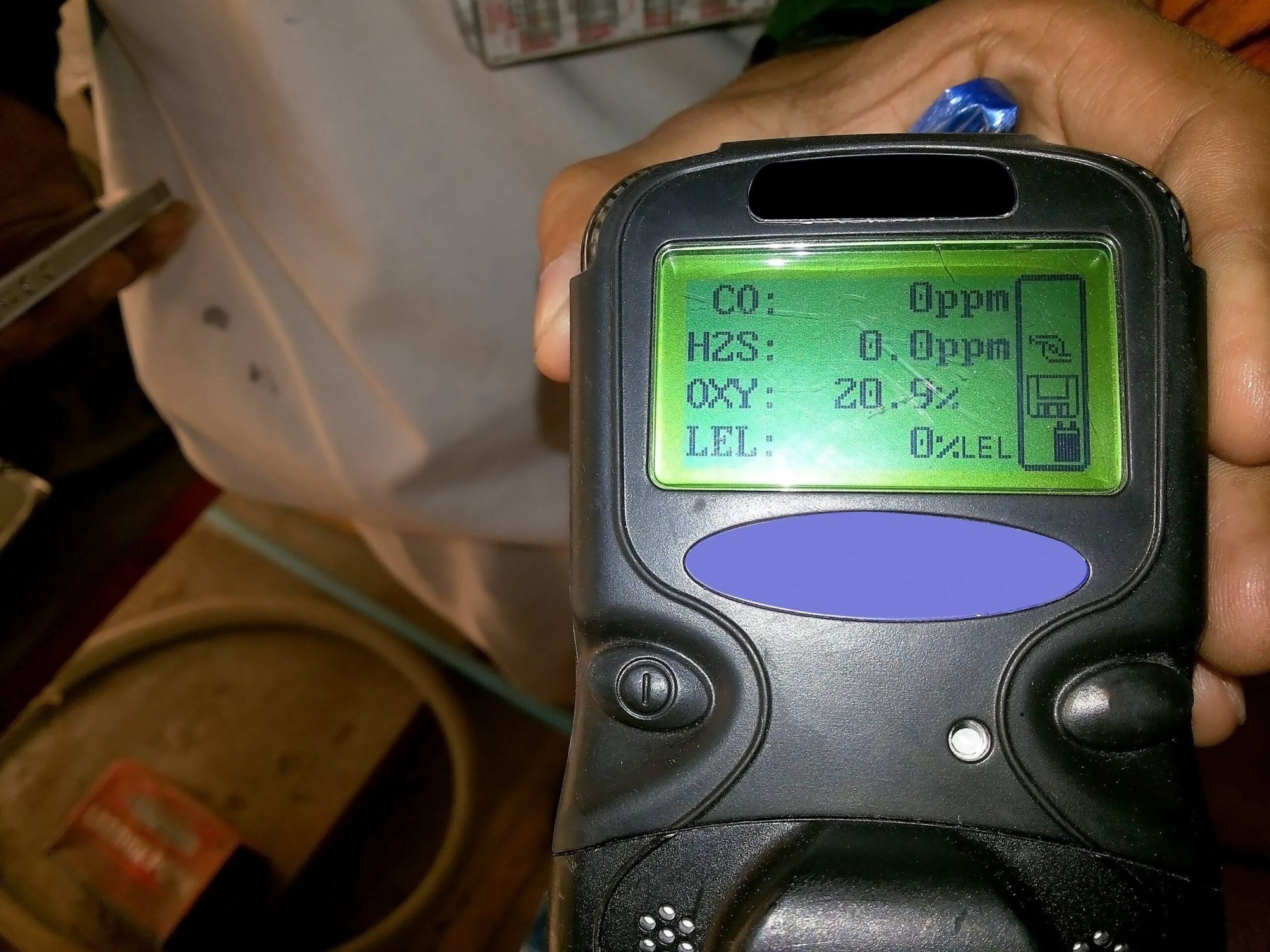 CARBON MONOXIDE TIPS
Carbon monoxide is called the "silent killer" because it's colorless, odorless, tasteless, and can't be detected by humans without the help of an alarm or detector. 
As the weather gets colder,  now is the time to make sure you are protected in the workplace. If you suspect CO poisoning, taking these prompt actions can help save a life:
Ensure working CO alarms and test them monthly.

Move the victim immediately to fresh air in an open area.

Call 911 for medical attention or assistance.

Administer 100 percent oxygen using a tight fitting mask if the victim is breathing.

Administer CPR if the victim has stopped breathing.
Click here to access an OSHA worksheet you can share with your team.