Elliott Equipment Company is excited to introduce the I211: the ultimate in versatility. We want our HiReach aerial work platforms to do so much more than simply get crews off the ground, and the I211 is evidence of adaptability at its best. Every job is different, and the Elliott I211 offers unique, customizable solutions to get the job done.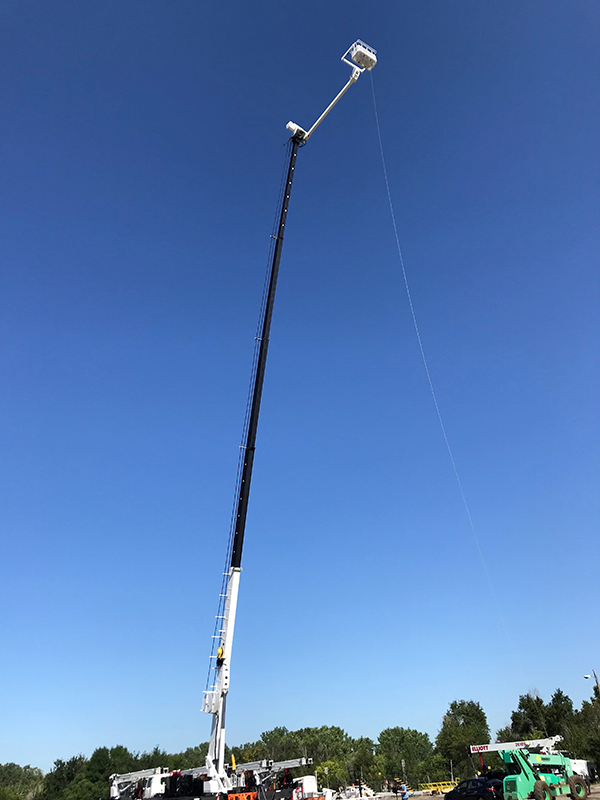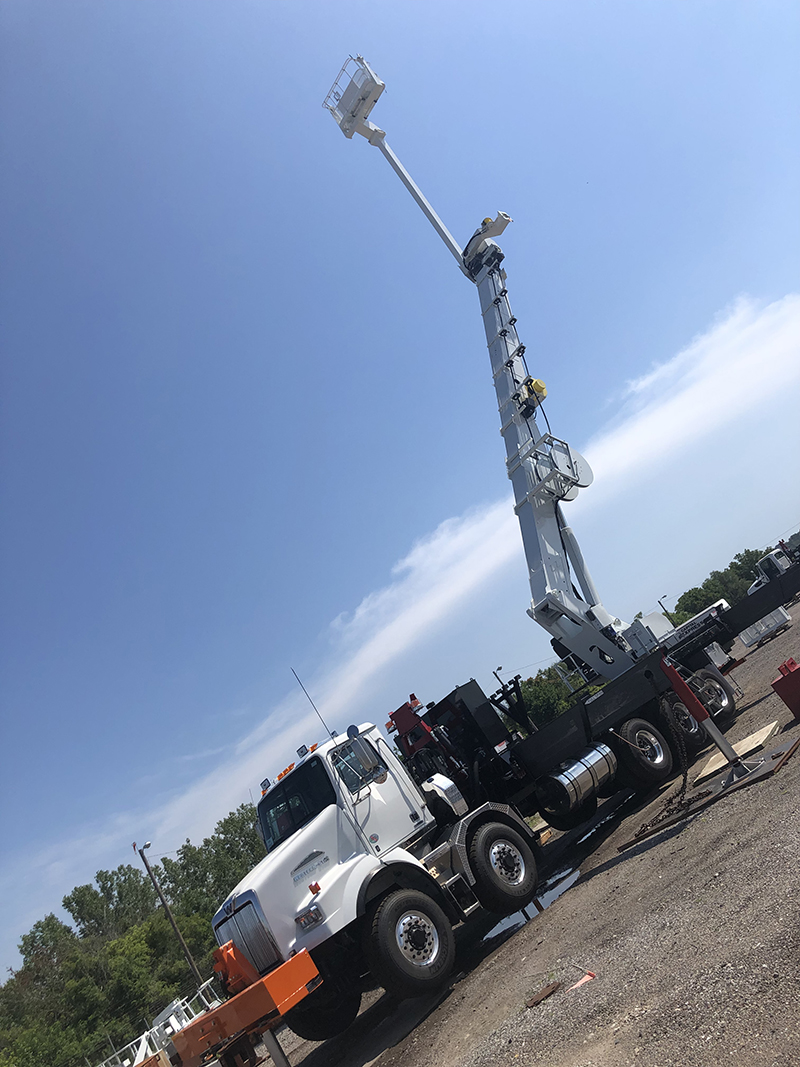 The I211 is like having 3 machines in 1:
The 190′ material handling aerial work platform features a large 40″ x 72″, Easy install/Detach, 1200 lb capacity platform with curbside gated entrance. The platform will rotate 85° to each side and includes a 1,500# stowable, rotating material handling jib winch with nylon rope.

Add a 21′ high-voltage insulated 500KV rated jib that is articulated to the actuator with a 36″ x 72″, 750 lb capacity, aluminum yoke­style, gravity-leveling platform and you have a machine that is ready for live line work.

A 21′ steel jib can be used in lieu of Category A fiberglass jib, and it becomes a 211 ', 750 lb capacity aerial work platform with a steel yoke-style, gravity leveling, 36″ x 72" platform. The jib is mounted to Helac rotational actuator which provides hyper and hypo elevation for flexibility in your construction activities. 
The I211 also features:
360 ° continuous rotation
EZ Crib Outriggers which provide 26' spread and an extended vertical stroke to reduce the amount of cribbing required on uneven terrain
Can Bus controls with automotive relay modules to simplify wiring. These SMARTControls feature precise, proportional movement, an information screen and self-Diagnostics.
Quick Connect Hydraulic tool circuits (7 GPM) that can simultaneously operate two tools in the platform (no need for a hydraulic power unit in the platform which diminishes platform capacity)
Hirschman Q-Scale system which monitors the unit in all jib/platform configurations
Radio remote controls which provides a screen for viewing system information
A ride-around, premium seated operator control console includes a 12-volt outlet and cup holder
Steel bed wings treated with a military-grade non-skid coating
A lifetime structural warranty and 1-year service warranty
The Elliott I211 will mount on a commercial, twin-steer tridem with a travel length of 48' (56' with platform attached). Travel height does not exceed 13'6" with platform attached.
Our full line of lifting equipment is known for its safety, stability and customizability. Plus, you can enhance a time-tested list of standard features with optional features customized for your operational needs. Our distributors and engineers will collaborate with you to build the ideal machine to do your job, your way.