Our Products
Built to Exceed Expectations
Elliott Equipment Company is a leader in the design and manufacturing of high-quality, reliable aerial work platforms, cranes and digger derricks. We are proud to support leaders in industries from utility construction, to sign & lighting, governmental, mining and more. Elliott products are built to surpass your expectations, with uncompromising quality, a comprehensive warranty, and a global service network.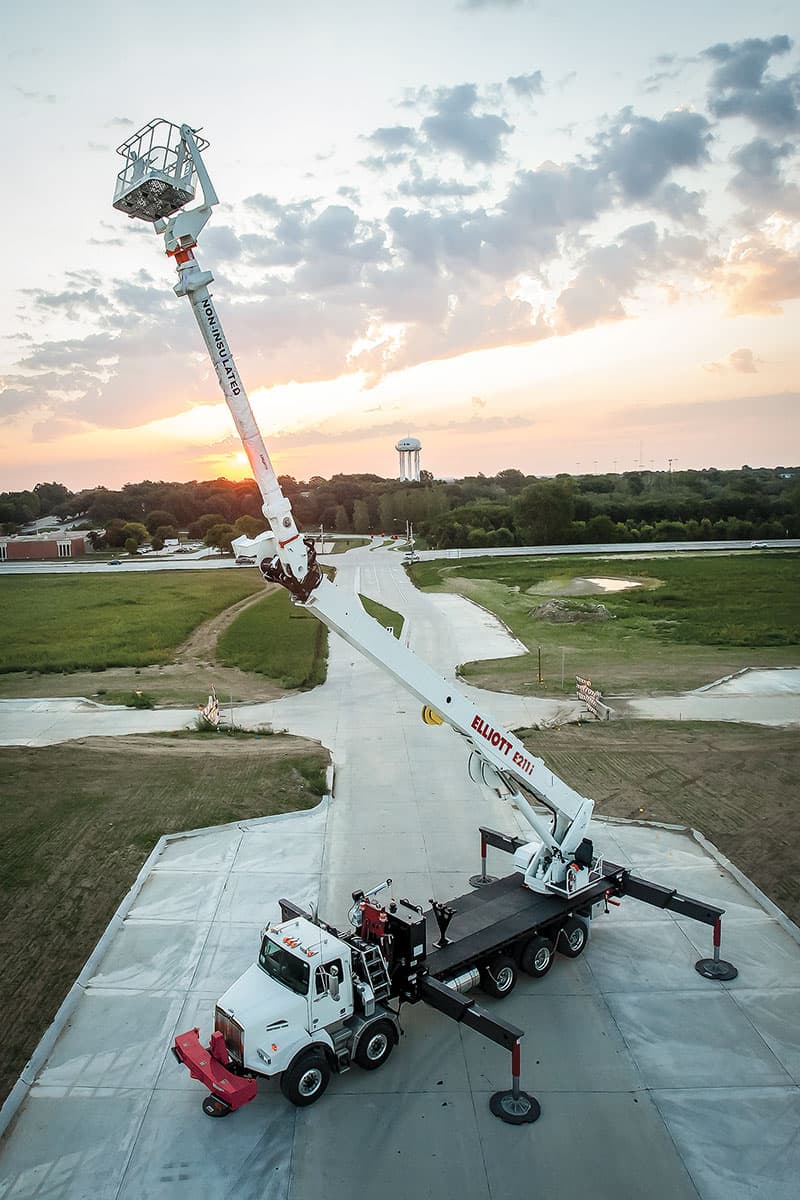 Unmatched Craftsmanship
Elliott HiReach aerials, BoomTruck cranes and Digger Derricks aren't just machinery; they're a testament to our unwavering dedication to excellence. Each product is carefully constructed with precision and care, utilizing the highest quality components available. When you choose Elliott, you choose more than just equipment; you choose a transformative tool that empowers you to surpass limits and conquer new frontiers.
A Legacy of Innovation
For over 75 years, Elliott has been at the forefront of innovation, pioneering groundbreaking solutions that redefine industries. Our products have become the trusted choice of customers across the globe, enabling them to build and maintain the critical infrastructure that powers our world. With Elliott, you have the assurance that your investment is not just for today, but for generations to come.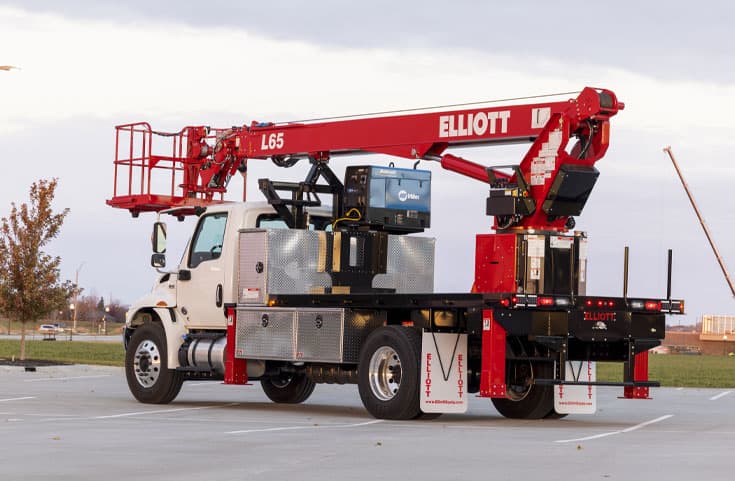 Uncompromising Quality
Our products are built to surpass industry standards and deliver unmatched performance in the most demanding environments.
Comprehensive Warranty
Your investment is safeguarded by the industry's most comprehensive warranty, and a lifetime structural warranty, offering you peace of mind and unparalleled support.
Global Service Network
Assistance is just a phone call away with Elliott's global service network. Experience prompt, reliable support that keeps you up and running.
Enduring Reliability
Trust in equipment that stands the test of time, delivering unwavering reliability and empowering you to overcome challenges and achieve greatness.