About Elliott
CREATING THE BEST SOLUTIONS FOR LIFTING AND POSITIONING PEOPLE AND MATERIALS
Since 1948, Elliott Equipment Company has been building an impeccable reputation that, like our equipment, has stood the test of time. Our continuous pursuit of quality and performance demands our adherence to a specific mission and core set of values.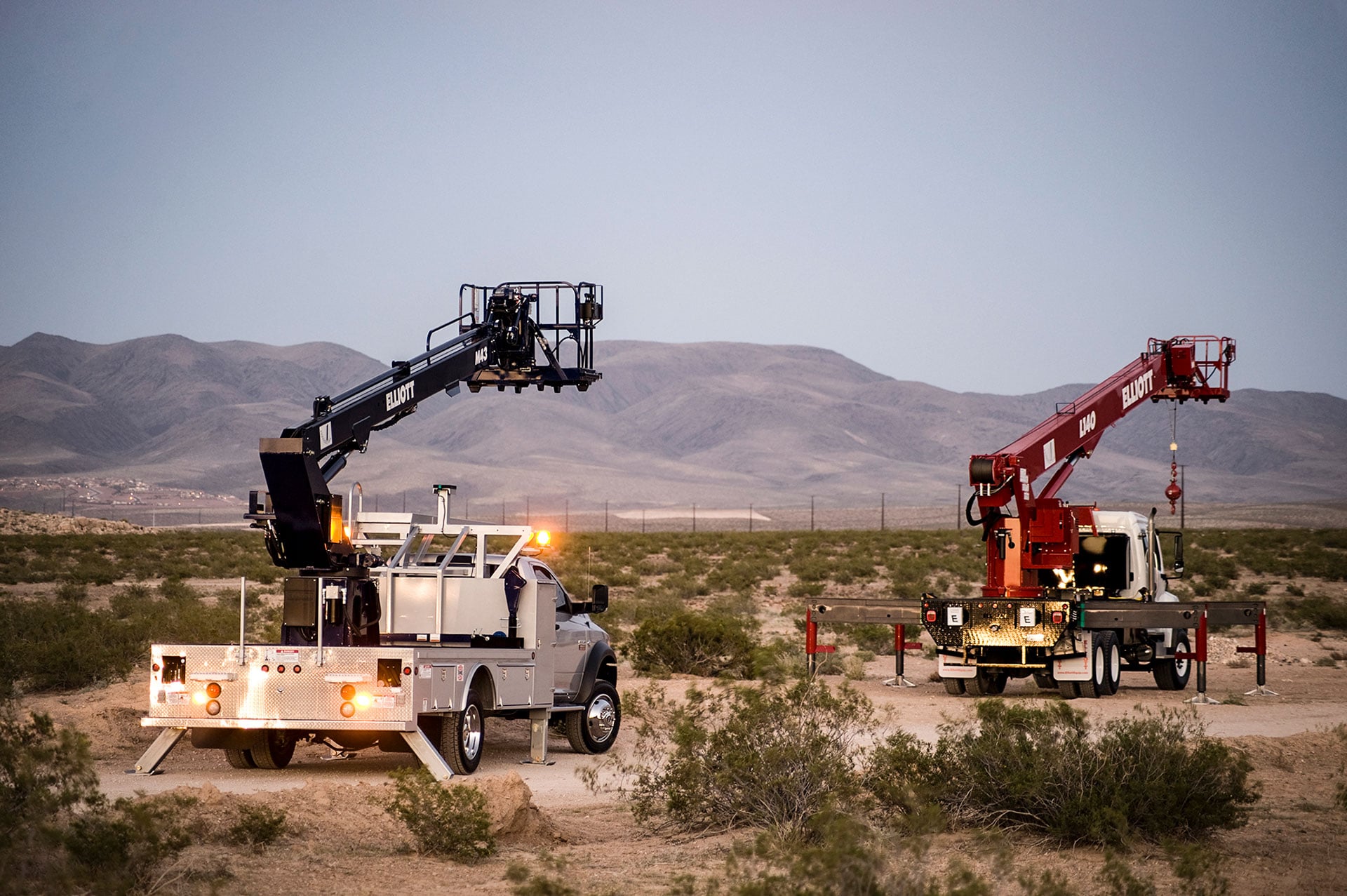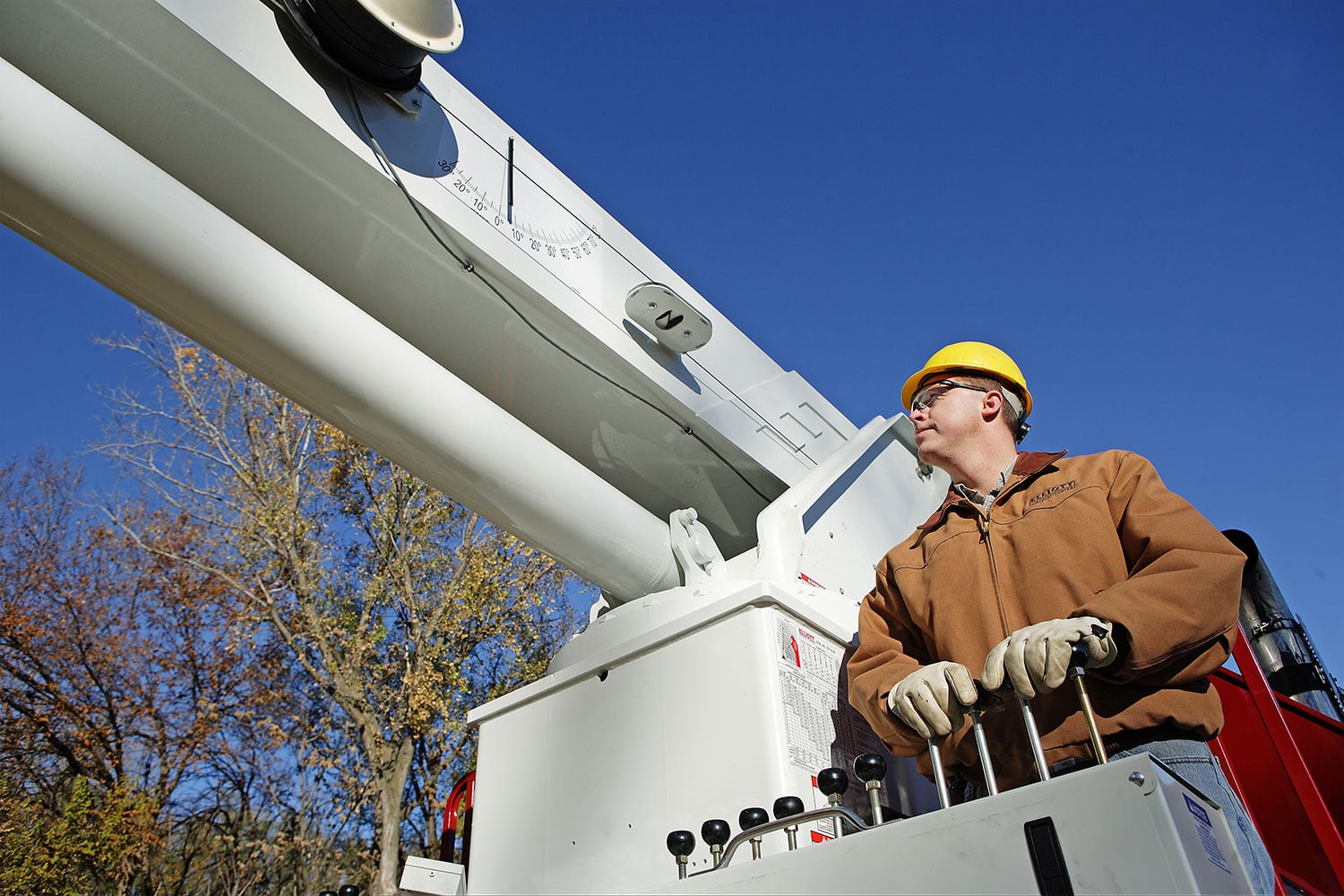 The Pioneers of Aerial Work Platforms and Cranes
Since 1948, Elliott Equipment Company has been a leader in the design and manufacturing of aerial work platforms and cranes.
Our founder, Richard Elliott, was an industry pioneer who saw the need for a more efficient way to set poles and string power lines. He developed the first truck-mounted telescoping aerial work platform and crane, and Elliott Equipment Company has been leading the way ever since.
Our machines are used by leaders in industries such as electrical construction, signs and lighting, oil and gas, construction, railroad and transit, department of transportation, utility, public works, ports and mining. You'll find Elliott products working hard, every day, around the world.
We are committed to the highest standards for quality, safety and durability. We work to design and build the best equipment available, and we keep you working safely and efficiently.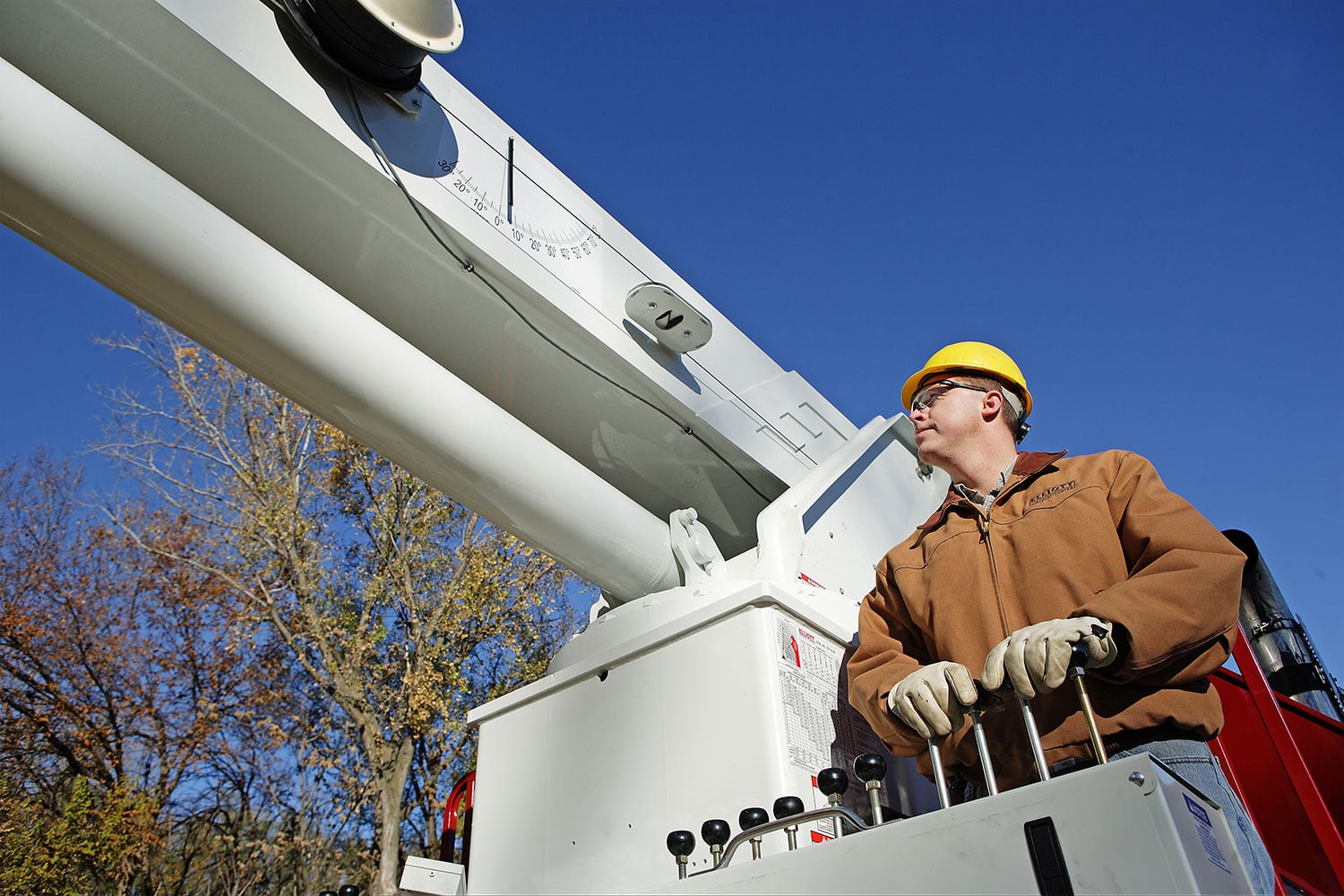 Built for You to Maximize Your Potential
For over 75 years, Elliott Equipment Company has been revolutionizing the industry by crafting cutting-edge, multi-functional products that go beyond the ordinary. Our passionate team is dedicated to understanding your unique needs and delivering exceptional solutions that surpass your expectations.
Unparalleled Performance and Durability
When you choose Elliott, you choose unwavering reliability. Our products are meticulously engineered to withstand the test of time, ensuring unrivaled performance and durability. With Elliott, you can rest easy, knowing that your investment is fortified by the industry's leading warranty, offering you unparalleled peace of mind.
Multi-Functional Marvels
Welcome to a world of limitless potential. Elliott's multi-functionality empowers you to accomplish more with a single machine. Whether you need to elevate personnel, hoist heavy loads, conquer heights, dig deep holes, or any combination of tasks, Elliott will collaborate with you to craft a solution tailored to your unique requirements.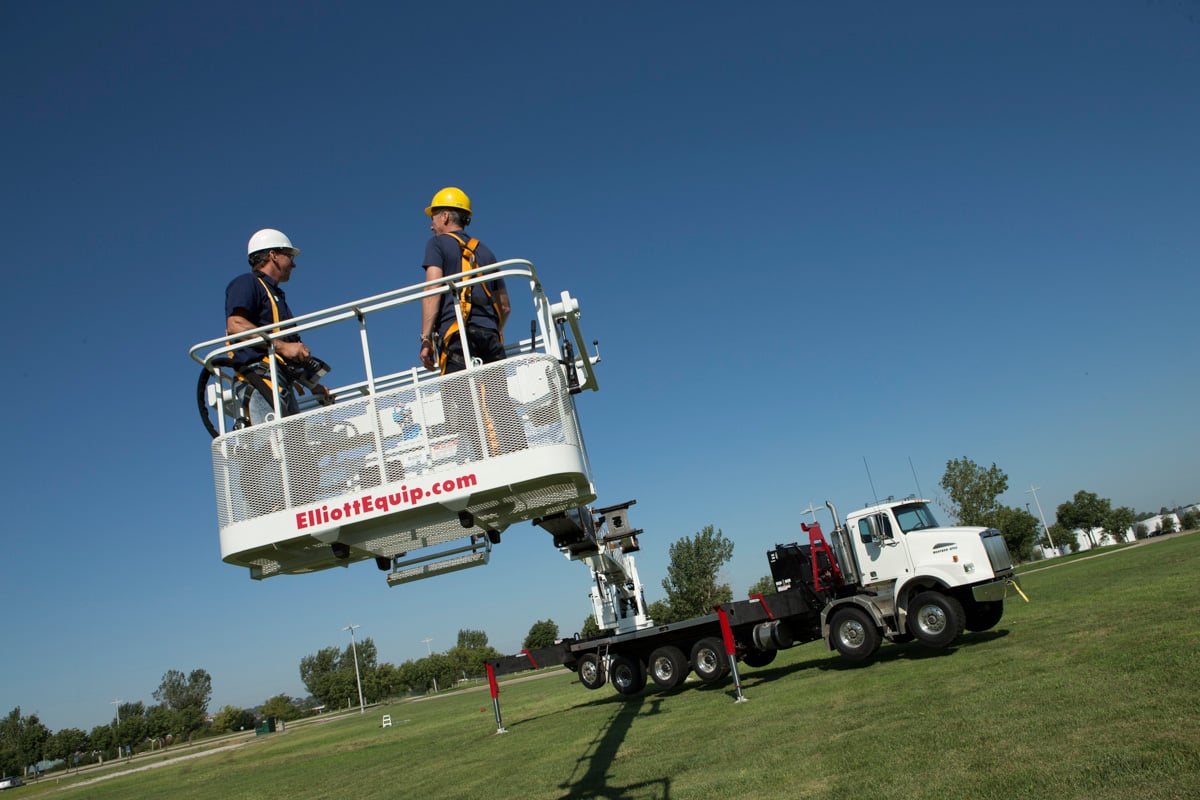 Why Choose Elliott?
Unleash lightning-speed efficiency: Complete jobs with unparalleled speed, leaving your competitors in the dust.
Streamline crew scheduling: Achieve optimal efficiency with our exceptional equipment, ensuring your teams are always in sync.
Maximize equipment utilization: With Elliott's multi-functionality, every moment counts as you harness the full potential of your machinery.
Empower your workforce: Provide your employees with top-of-the-line machinery, enabling them to deliver superior craftsmanship.
Unlock unrivaled cost savings: Enjoy the lowest cost of ownership in the industry, optimizing your financial bottom line.
Read the latest Elliott news, events and product updates.
Experience the Elliott Difference
Elliott is more than an investment. It's a partnership that will help you achieve your goals and exceed your expectations. We're here to help you every step of the way, from selecting the right equipment to providing ongoing support.
If you are looking for a reliable and versatile aerial work platform or crane, then you need to consider Elliott Equipment Company. We have been a leader in the industry for over 75 years, and we are committed to providing you with the best possible products and services.