Work At Elliott
Build Your Career and Have a Role in Building the Future
Do you want to help build the machines that will build the future?
If you do, Elliott Equipment Company is the place for you. We're a leader in developing and manufacturing truck-mounted cranes, aerial work platforms, digger derricks and other equipment for the utility transmission, sign & lighting, and governmental industries, among others.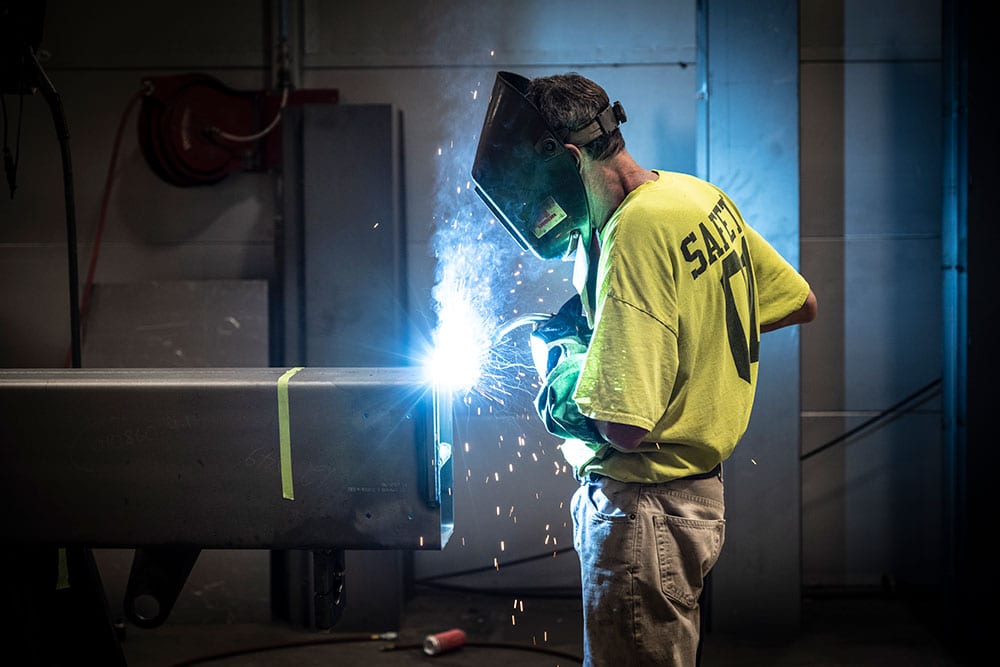 Who We Are
Elliott helped pave the way for a whole new industry. In 1948, post-war America was on the move. Travelers were taking to newly-created highways in record numbers, and electrical contractors and utilities needed an efficient way to set poles and string power lines. Our founder, Richard Elliott, developed the first truck-mounted telescoping aerial work platform and crane — and the rest is history.
Customers across North America and around the world choose Elliott for our high-quality, reliable, and innovative products to help build and maintain the energy systems and infrastructure our world demands.
Join Our Team and Receive a $2,000 Hiring Bonus!
Join Us!
We're looking for high-energy team players – people who take pride in their craft and who want to be part of a lean culture. You'll have the opportunity to use your skills to design, build, or support our products, and to use your creativity in solving problems and improving the process.
We value safety, customer service, integrity, sustainability, and fun. If you're chosen, you'll enjoy excellent pay and benefits, work in our state-of-the-art facility, and join a team of people committed to quality, service, and continuous improvement.
At Elliott, you'll get a chance to build your career, build our infrastructure, and build some pretty cool machines.
We hope you'll join us. Apply today!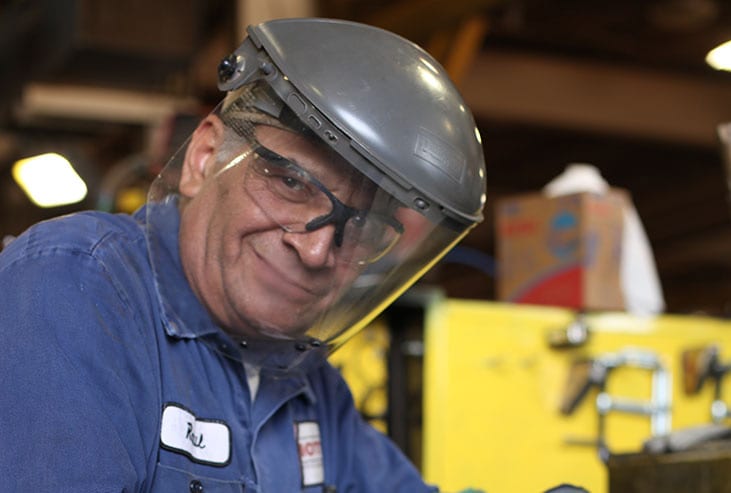 Great People
People really like working here. We attribute a big part of that to the great team of people we have under our roof. We work together as a team and really care about each other.
MAKE A DIFFERENCE
We want people who like to solve problems and drive product and process improvements. We have a lean environment and value your help in improving what we do and how we do it.
BUILD COOL MACHINES
There aren't many companies in the world that make what we do: Cranes, monster trucks, custom machines, and aerials that reach over 200 feet in the sky. You will not just be building one part. You'll be working on the final product.
HONE YOUR CRAFT
We will invest in your training to improve your skills and will give you the chance to cross-train to learn new ones to help you advance in your career.
BRIGHT, CLEAN NEW FACILITIES
Great lighting, open space, modern equipment, beautiful common areas, and plentiful parking make for a better work experience. We've invested millions to make Elliott an inspirational place to work.
HIGH GROWTH INDUSTRY
We build the machines that build our future. The US is going green, and we supply the equipment to build the power grid, improve our infrastructure, and maintain lights, signs and more.
$2,000 Hiring Bonus
Once you are hired, you will receive this bonus following your introductory period.
SAFETY
Safety comes first - both in our workplace and in the products we build. Elliott has continuously been recognized by the National Safety Council as a safe place to work. We believe in physical and emotional safety and we provide a range of safety programs and training to that effect.
401K MATCH
We want you to enjoy your retirement. We offer a 401(k) plan with an employer match of 50% of the first 6% of your contribution. We'll also provide you financial training to help you meet your goals. Participants are eligible after 90 days of employment.
PTO (PAID TIME OFF)
All full-time employees are eligible for PTO that can be used for vacation or sick time. The longer you are at Elliott, the more hours you will accrue accumulate.
HEALTH, DENTAL & VISION INSURANCE
Elliott Equipment Company offers a range of health, dental and other types of insurance to full-time employees with excellent rates and coverage.
EMPLOYER-PROVIDED DISABILITY & LIFE INSURANCE
Elliott provides you with short-term disability and life insurance for your and your family's peace of mind.
BRIGHT, CLEAN NEW FACILITIES
Great lighting, open space, modern equipment, beautiful common areas, and plentiful parking make for a better work experience. We've invested millions to make Elliott an inspirational place to work.
HEALTH CLUB MEMBERSHIP
Your health and wellbeing are important to us. We believe healthy bodies make for healthy minds and spirits. We'll invest in keeping you fit.
EMPLOYEE ASSISTANCE PROGRAM
Your mental health and outlook are vital to living your life to its fullest. For those times when things get a little messy, we offer a confidential Employee Assistance Program to help.
TRAINING
Continuing education helps you advance in your career and helps us raise the bar against our competition. We will train you in your craft and help you cross-train to learn new skills if you are interested. We'll also provide training in lean manufacturing and management skills as you progress in your career.
PAID HOLIDAYS
Full-time employees earn seven designated paid holidays plus one floating holiday each year.
REFERRAL BONUS
We encourage all employees to recommend qualified friends and family for employment. If your referral is hired, you will receive a cash reward following their introductory period.
EMPLOYEE APPRECIATION EVENTS
Everyone at Elliott makes a difference, so we make sure you know you're appreciated! Throughout the year we hold employee appreciation events including a company event for you and your family, holiday meals, cookouts, and more.
AVAILABLE POSITIONS RANGE FROM ACCOUNTING AND SALES, TO WELDING AND ENGINEERING. Apply Today!