TOUGH JOBS CALL FOR TOUGH EQUIPMENT
Mining is hard work, which is why Elliott's products are built from the ground up with heavy-duty components that are built to last. Whether you are scaling, maintaining or placing explosives, Elliott's MineReach makes your job easier and more efficient than ever before, with its combination of a high capacity, multi-featured work platform, ANFO delivery system, and material handling capabilities on a single machine. Elliott's "Office In The Sky" accessory options bring your tools to the platform, where the work is performed, making you more efficient on the job.
Every Elliott comes standard with the peace of mind of knowing that your investment is backed by the best warranty in the industry.
Built for You
We know that every job is different and requires unique solutions to get the job done right. Starting with a wide range of optional equipment, Elliott's distributors and engineers will work with you to build exactly what you need to do your job, your way.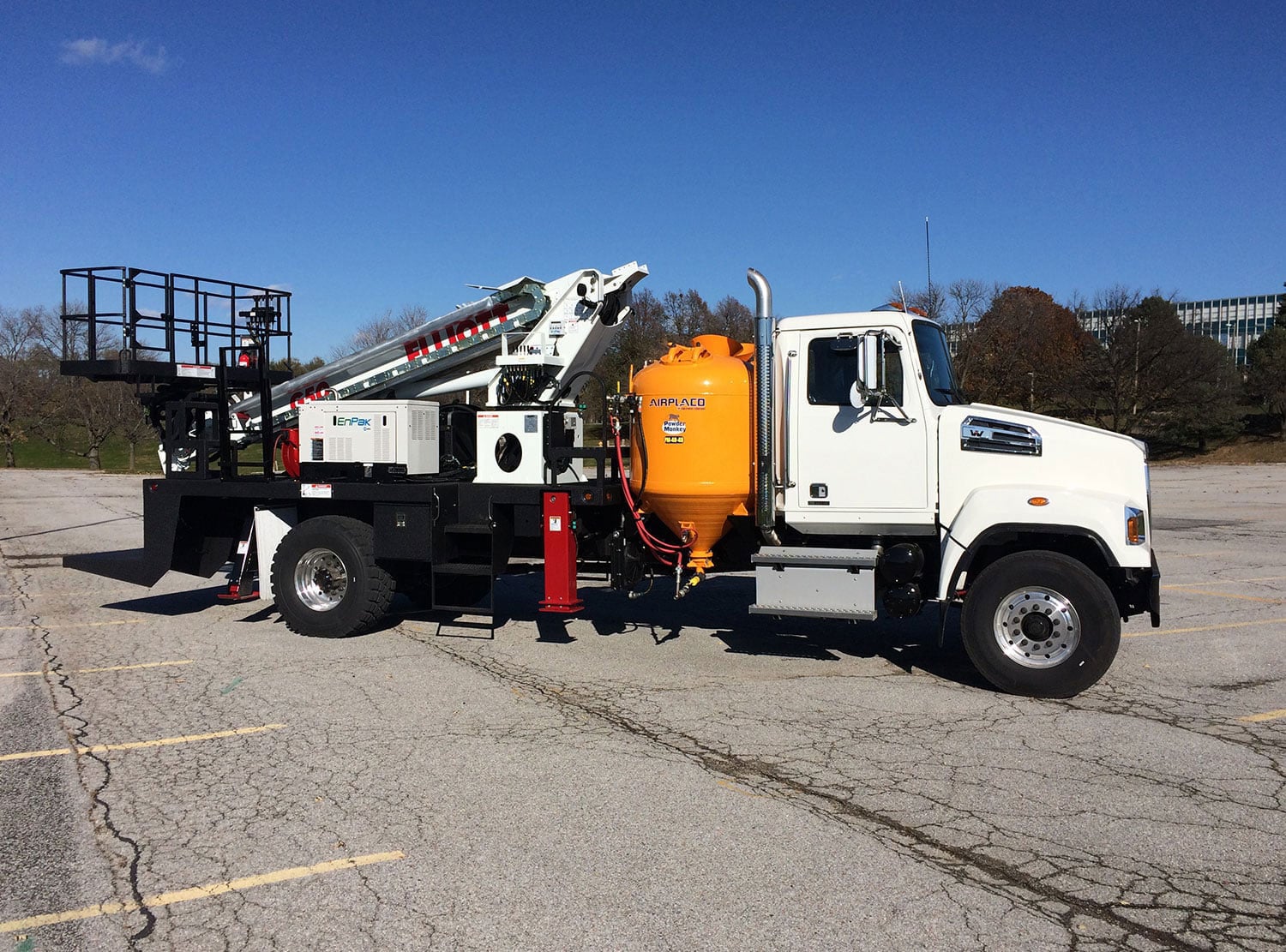 STANDARD MINEREACH FEATURES
Choose a 45 foot working height (G40F) or 55 foot working height (G50F)
40"x60" EZR platform with reinforced rails
ANFO lines routed to platform through cable carrier
350 degree boom rotation
600 pound platform capacity Stainless steel platform floor
Pilot pressure hydraulic upper controls with mine environment filter and heater
Bed height lower controls for easy access
Steel, aluminum or wood floor bed with integrated walk up steps
Extra wide dropped rear tail shelf and work surface
ANFO tanks installed behind cab "A" type hydraulically controlled outriggers (front and rear)
ANFO tanks powered by hydraulic driven air compressor
Walkway access to load ANFO pots
12 volt emergency pump with switch at upper and lower controls