Elliott Introduces New Machines at The Utility Expo
At the end of September we joined thousands of utility professionals, suppliers, and service providers in Louisville, KY at The Utility Expo. 
We were excited to debut two new products at the show: the E150i, which is a revolutionary new product for the transmission industry, and a D105 Digger Derrick with a LineWise triple line lifter.   
The E150i was one of the biggest releases of the entire show. This new machine allows utilities and their contractors to maximize the utilization of a 500kV aerial device by providing interchangeable booms, platforms, and material handling capabilities. Typically a 500kV machine sits idle the vast majority of its life. The E150i can be used every day, for both construction and live line maintenance, maximizing its versatility and eliminating the need for multiple trucks on a job. 
Our D105 demonstrated its industry-leading load chart by showing its capability to be used with a three phase line lifter, capable of handling 1,300 lbs/phase. This turns a two truck job (digger derrick and crane) into a one truck job (digger derrick), again helping users maximize the utilization of their investment.  
In addition to the equipment introductions, the Expo provided the opportunity to interact with our customers, suppliers, and dealers, helping to set up a great 2022 and beyond. If you have never been to The Utility Expo (formerly ICUEE), we encourage you to make the trip. It is a great way to experience all the utility equipment industry has to offer.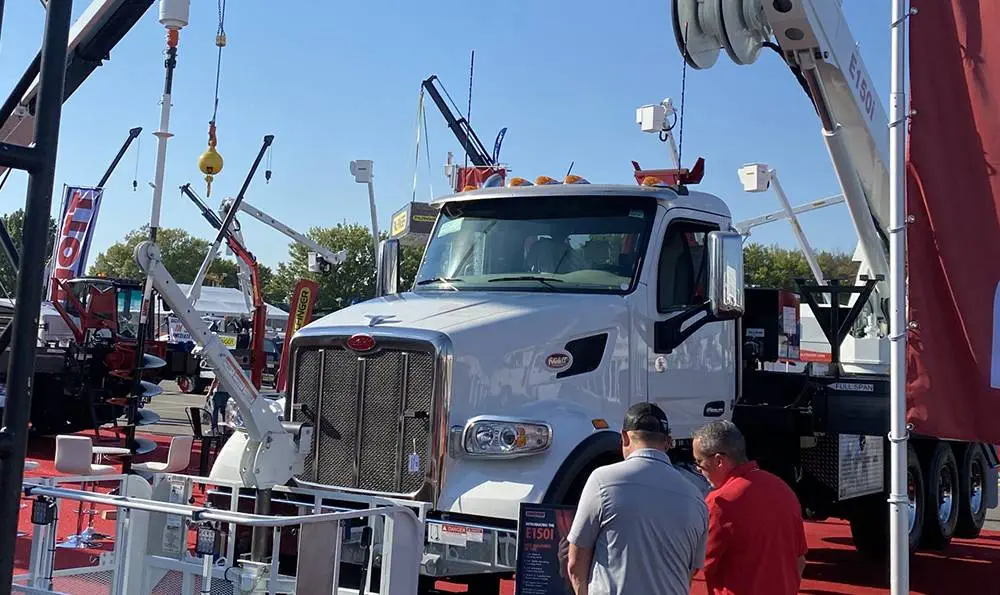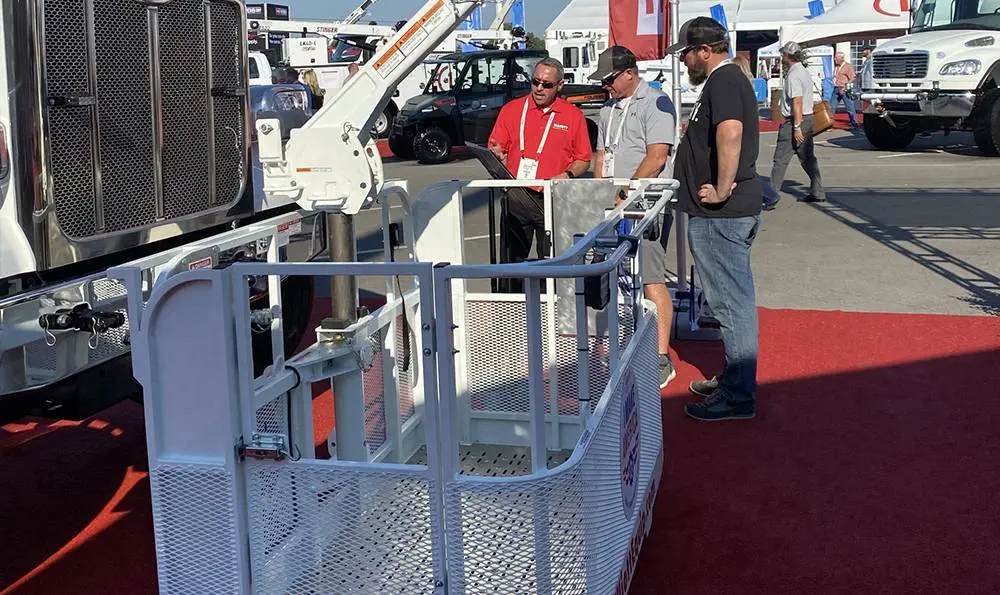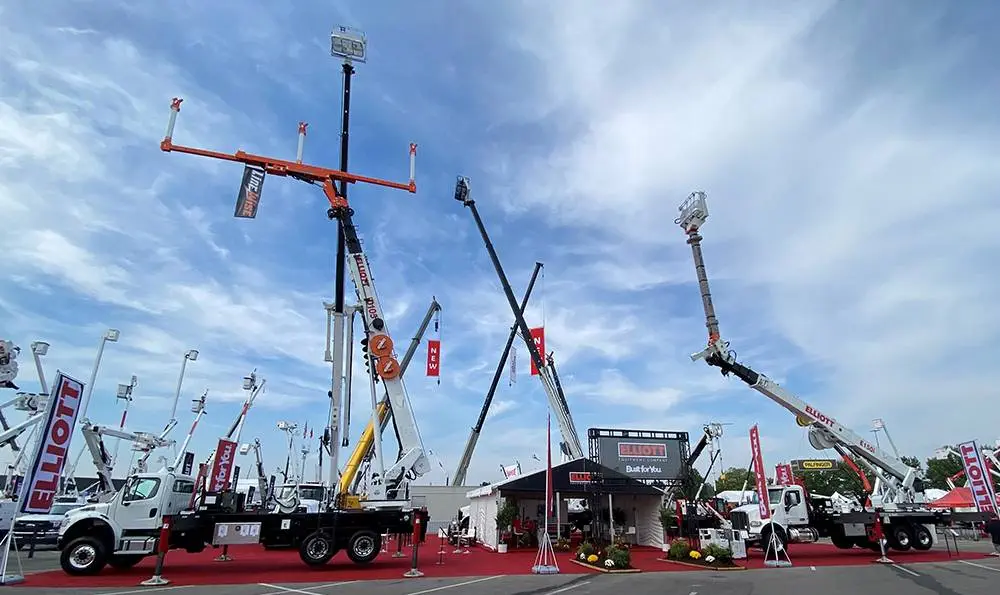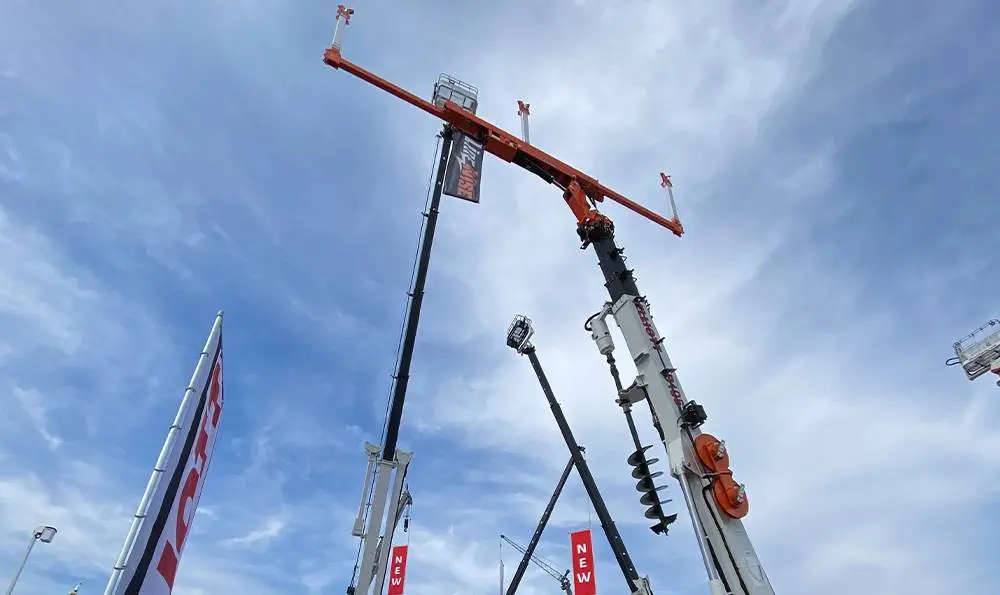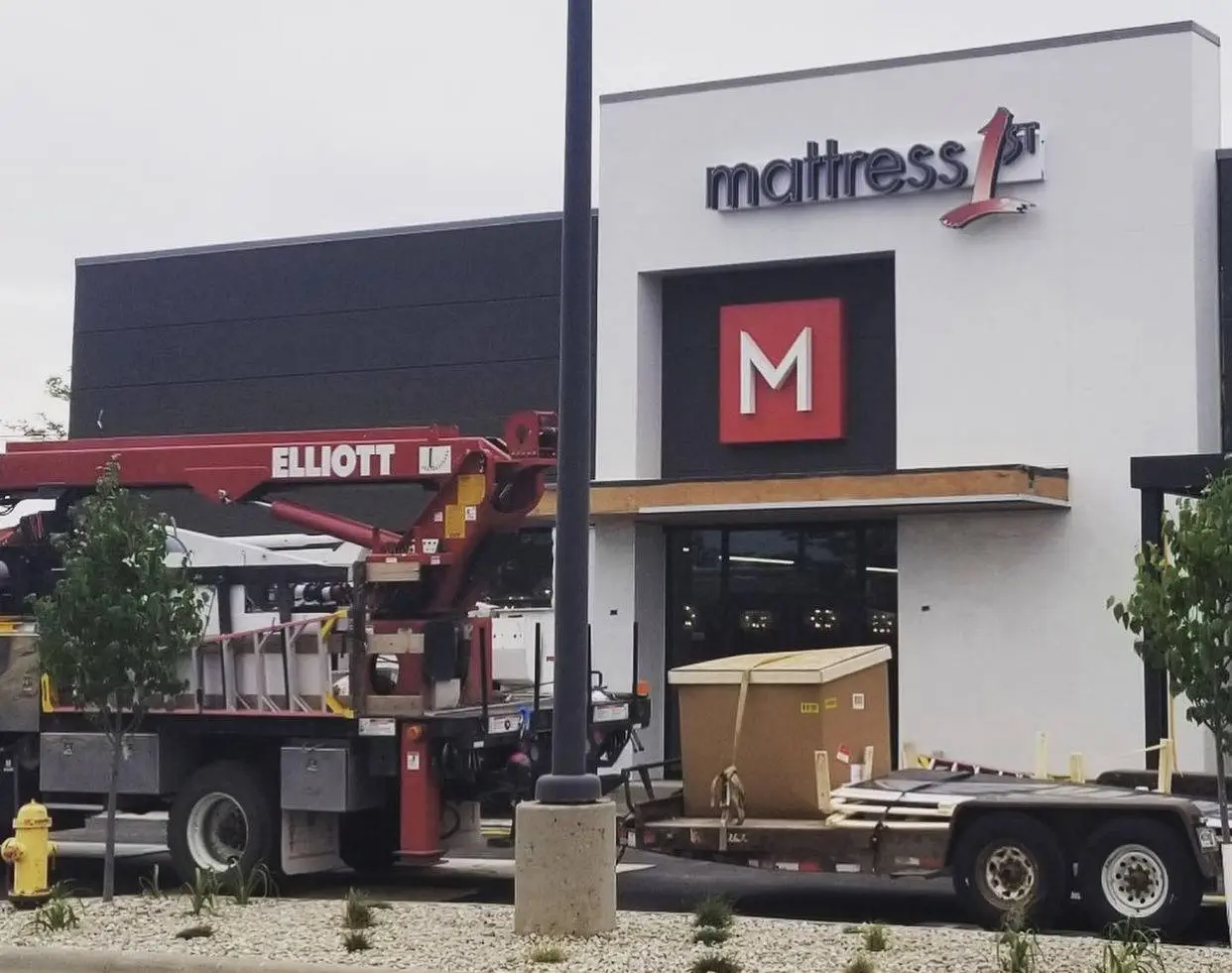 Stein Sign Display using their Elliott to assist Montgomery's Interiors with signage in Aberdeen!
Established in 1952, Stein Sign Display is South Dakota's premier sign provider for all types of signs, including billboards.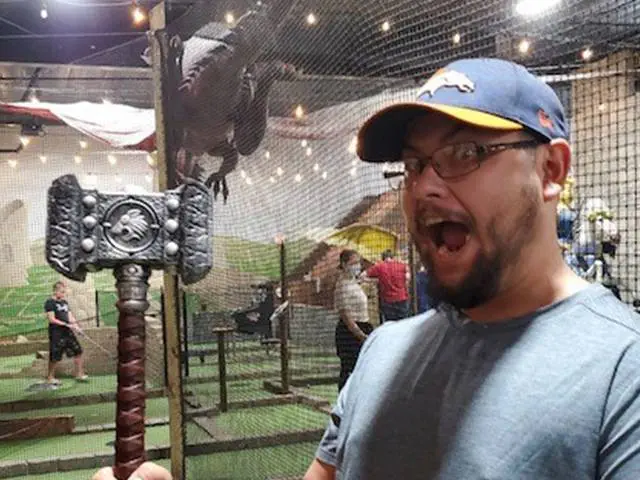 EMPLOYEE PROFILE:
Ben Roller
What is your Job Title?
Overnight Lead
When did you join Elliott?
2012
What do you like best about working for Elliott?
The work is a fun balance of skills and there's always something new to make. 
What do you consider your biggest accomplishment at Elliott?
Being the weld lead during the facility change, being responsible for how the weld and boom fabrication departments were set up in the new plant.
What is your favorite Elliott product and why?
The D115. The main boom section is a good balance of fitting and welding that I really enjoy building. And I like the versatility of the finished product.
What are your personal hobbies? Frisbee golf, knife making, magic the gathering, gaming, and volleyball.
What is your all-time favorite movie, band/musician, or TV series? 
Movie: Monty Python Quest for the Holy Grail
Band: System of a Down
TV series: One Piece
What is your favorite sports team?
Football- The Denver Broncos     
Tell us about your family, pet(s), or give a fun fact about yourself!
My wife and I just welcomed our newborn Harvey into the world! Our 12-year-old, David, is excited about being a big brother, and our Anatolian Shepherd is very protective of him while our Rottweiler is still wary of the new member of the house.
Plan Now for 2022 to Avoid Supply Chain Delays
Our suppliers and second and third-tier suppliers are being impacted by COVID related' component shortages.  We are working diligently to minimize these disruptions, but it appears that they will continue into 2022.  We encourage you to plan now for your needs next year, so together we can get delivery dates to meet your objectives…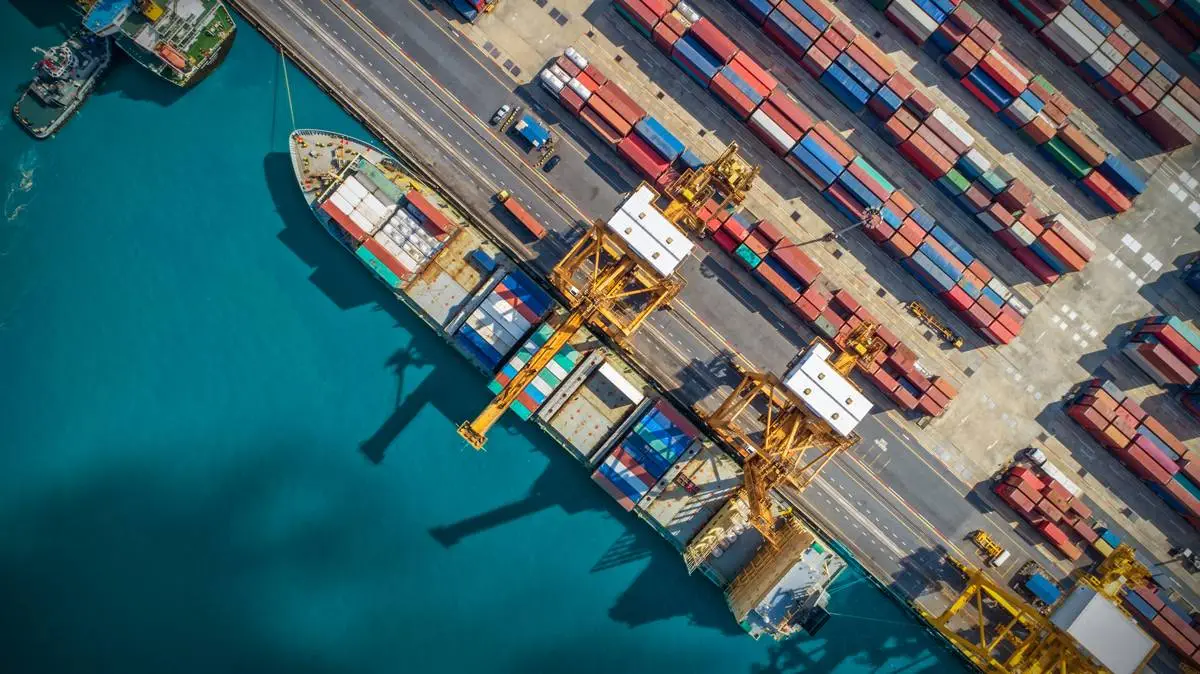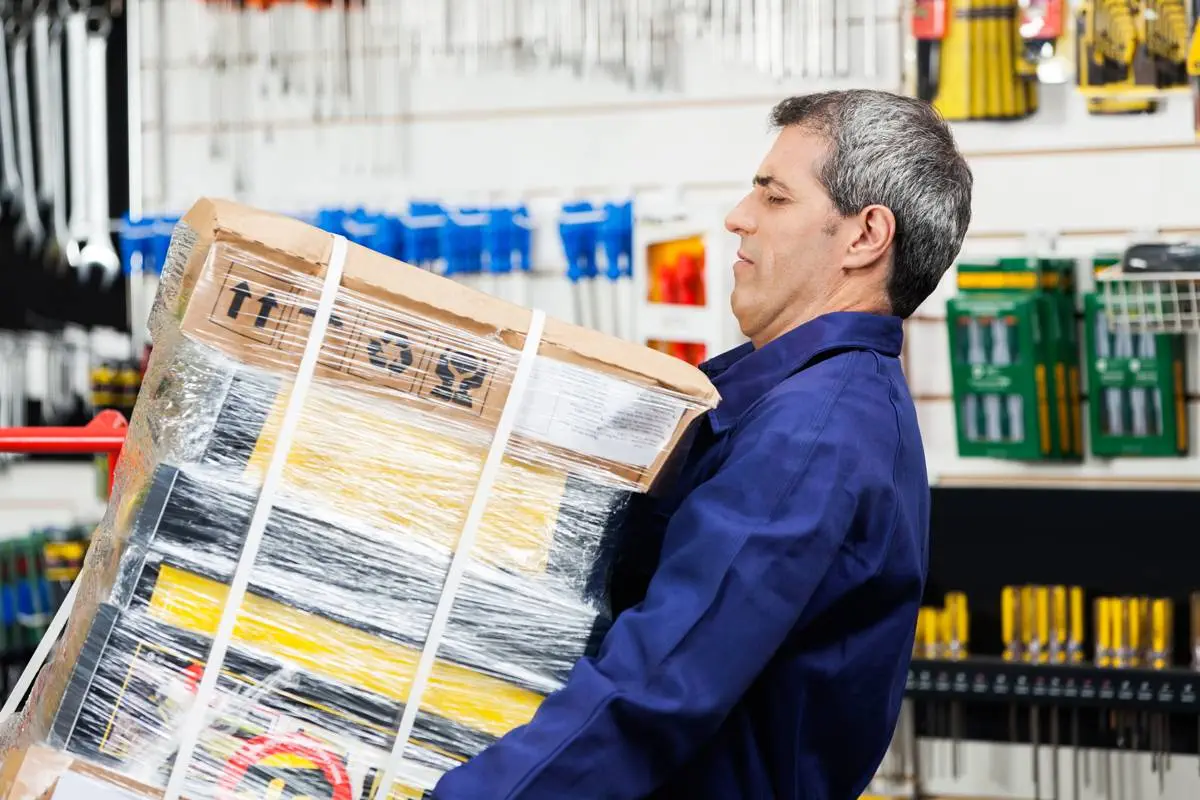 How to Best Lift & Move Objects
Overexertion is a leading cause of workplace injury. Do you know the proper way to lift and move objects? Here are some tips.
Think ahead before lifting. Consider the weight of the object; how far you must carry it, and your route of travel. When you approach an object on the floor, try to get an idea of how heavy it may be by moving it with your foot before trying to pick it up.

Do not attempt to lift an object that exceeds your strength or objects exceeding 50 lbs. 

Move heavy objects by pushing or pulling whenever possible (pushing is best).

Lift objects in the "power zone." This is the area between mid-thigh and mid-chest height. Lift with your legs and not your back.

Lift slowly and smoothly.

Carry objects close to your body.

Avoid twisting when changing directions.