I211: Several Machines In One
The I211 is the ultimate in versatility for your customers. We want our HiReach aerial work platforms to do so much more than simply get crews off the ground, and the I211 is evidence of adaptability at its best. Every job is different, and the Elliott I211 offers unique, customizable solutions to get the job done.
THE I211 IS LIKE HAVING 3 MACHINES IN 1:
The 190′ material handling aerial work platform features a large 40″ x 72″, Easy install/Detach, 1200 lb capacity platform with curbside gated entrance. The platform will rotate 85° to each side and includes a 1,500# stow-able, rotating material handling jib winch with nylon rope.
Add a 21′ high-voltage insulated 500KV rated jib that is articulated to the actuator with a 36″ x 72″, 750 lb capacity, aluminum yoke­style, gravity-leveling platform and you have a machine that is ready for live line work.
A 21′ steel jib can be used in lieu of Category A fiberglass jib, and it becomes a 211 ', 750 lb capacity aerial work platform with a steel yoke-style, gravity leveling, 36″ x 72" platform. The jib is mounted to Helac rotational actuator which provides hyper and hypo elevation for flexibility in your construction activities.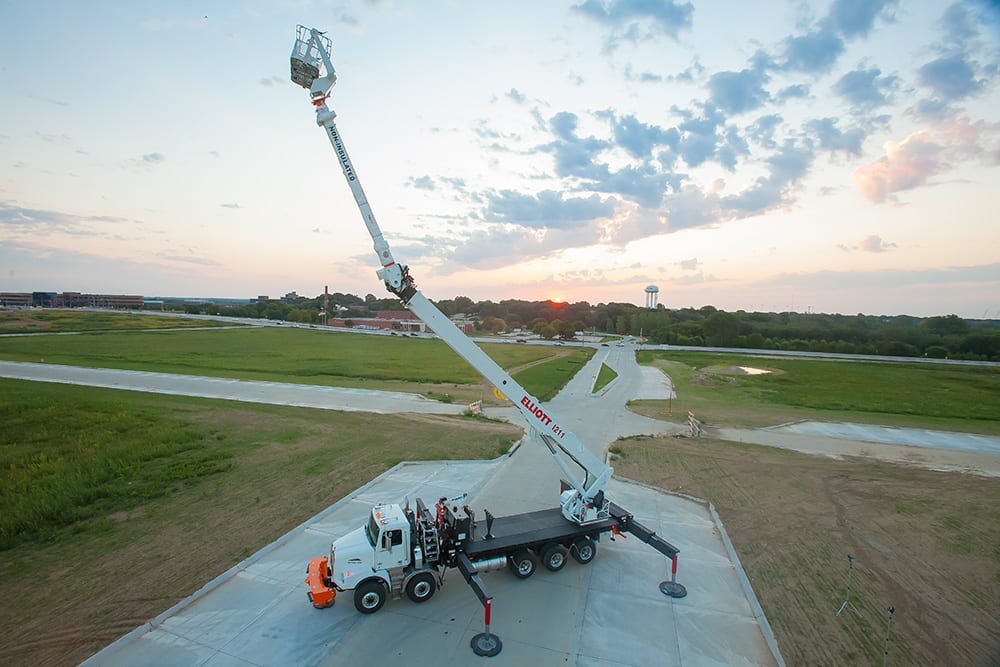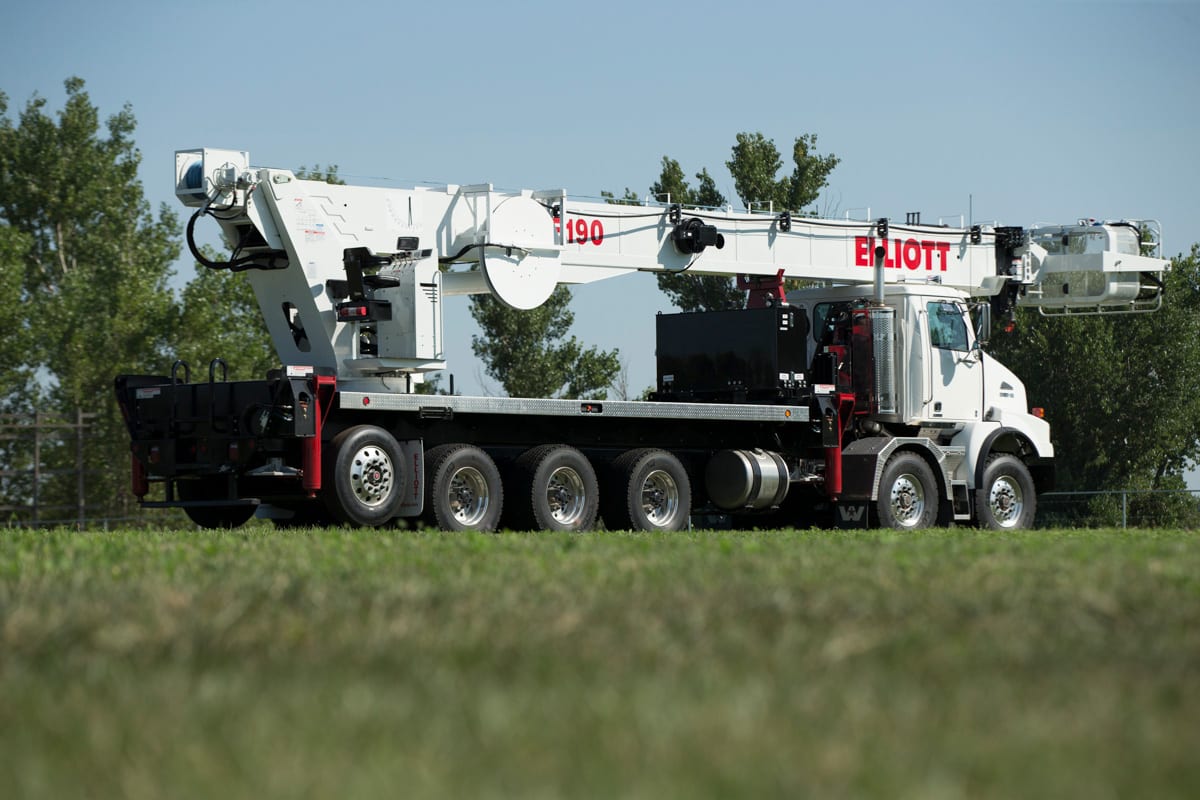 'Built For You' Testimonial
"I'm a big proponent of the E-Line, and I think the world of the team at Elliott. Elliott breaks the ground. A lot of people have followed but don't go the distance."
-Ray Holland, Vice President of Operations, MYR Group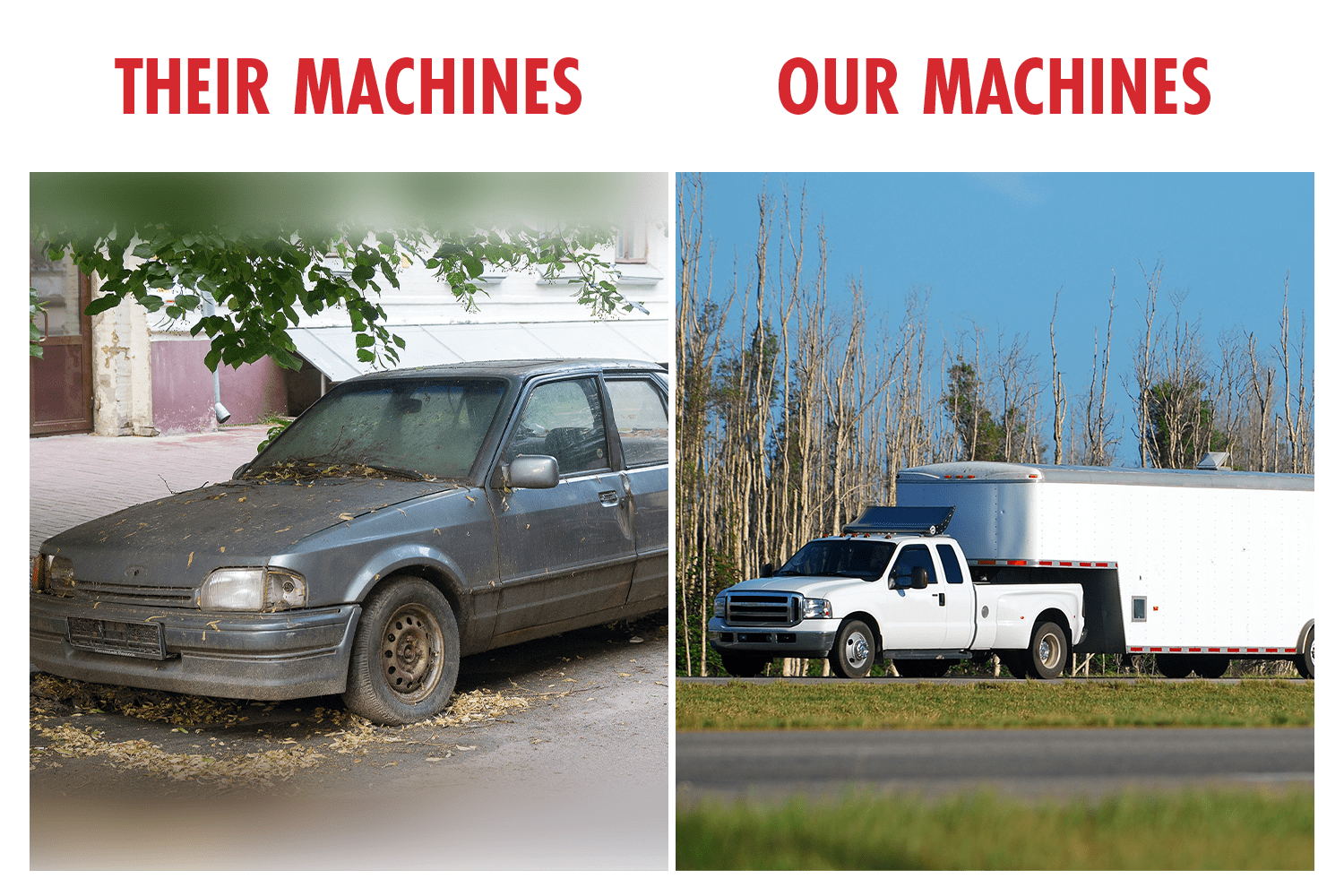 DID YOU KNOW?
If your customers can see a 10% increase in productivity due to higher quality machines that do more and offer enhanced safety, we estimate an annual savings of $200,000. Well worth the investment in the long run.