Featured:
L65 HiReach
Our Product of the Month is the L65 HiReach. Introduced last summer, the L65 has more vertical and side reach than its predecessor, the L60. Impressively, the L65 weighs over 1,500 lbs less than the L60 while offering greater lifting capacity and using a smaller carbon footprint.
A few features users appreciate about the L65 are its 170 degree platform rotation, precise controls (choose between single-stick or three-stick) and bluetooth remote diagnostics for troubleshooting and reducing downtime. The L65 also offers user assisted deployment and stow technology, simplifying operations for the user.
The L65 is a great example of Elliott's commitment to  incorporating customer feedback into newer models to offer greater performance, less weight, better ergonomics, and easier serviceability.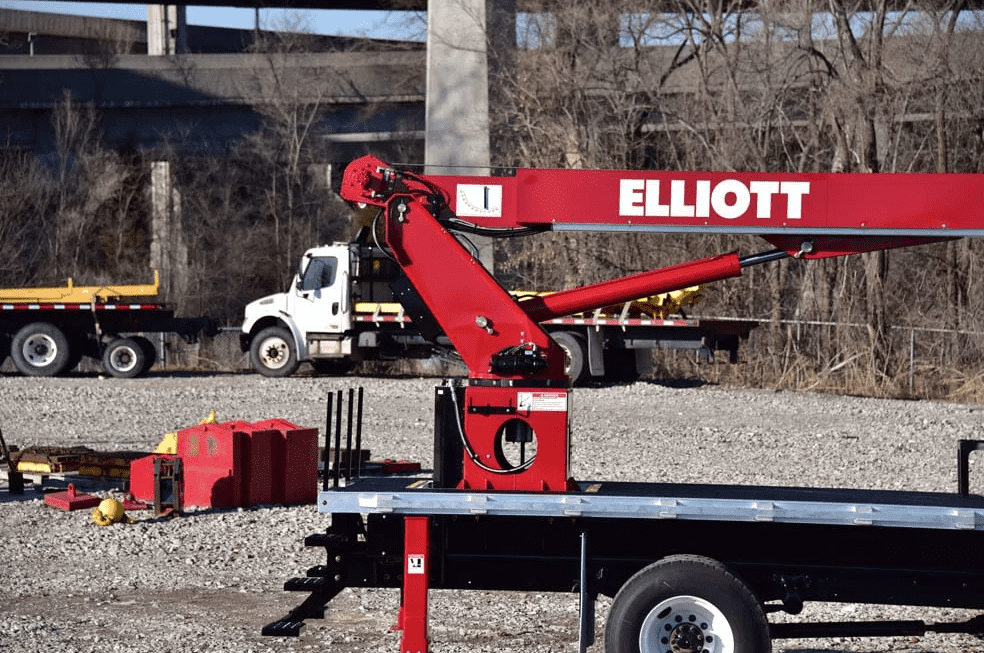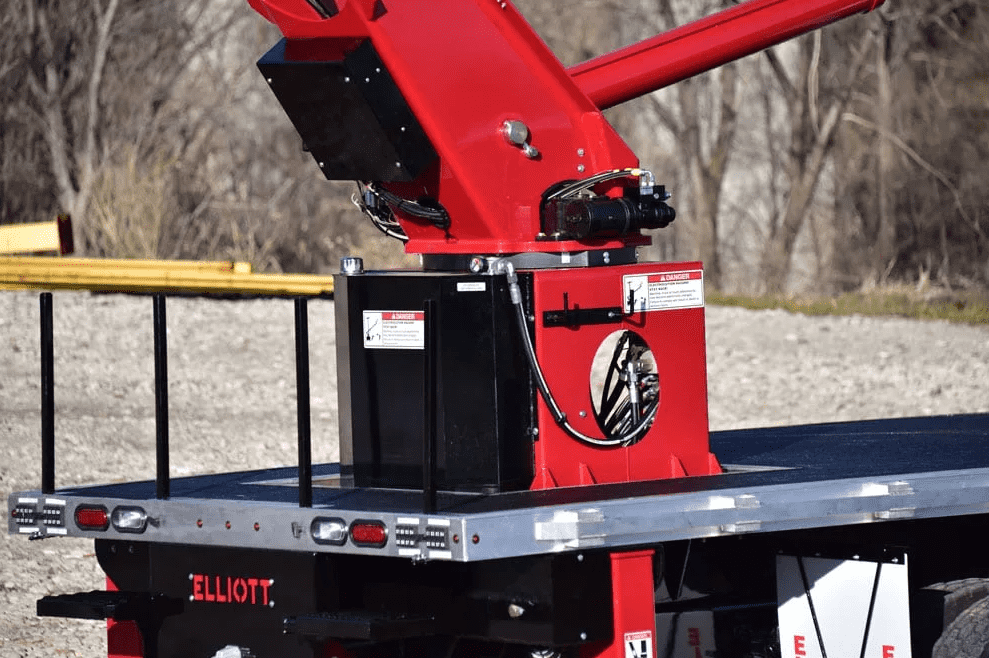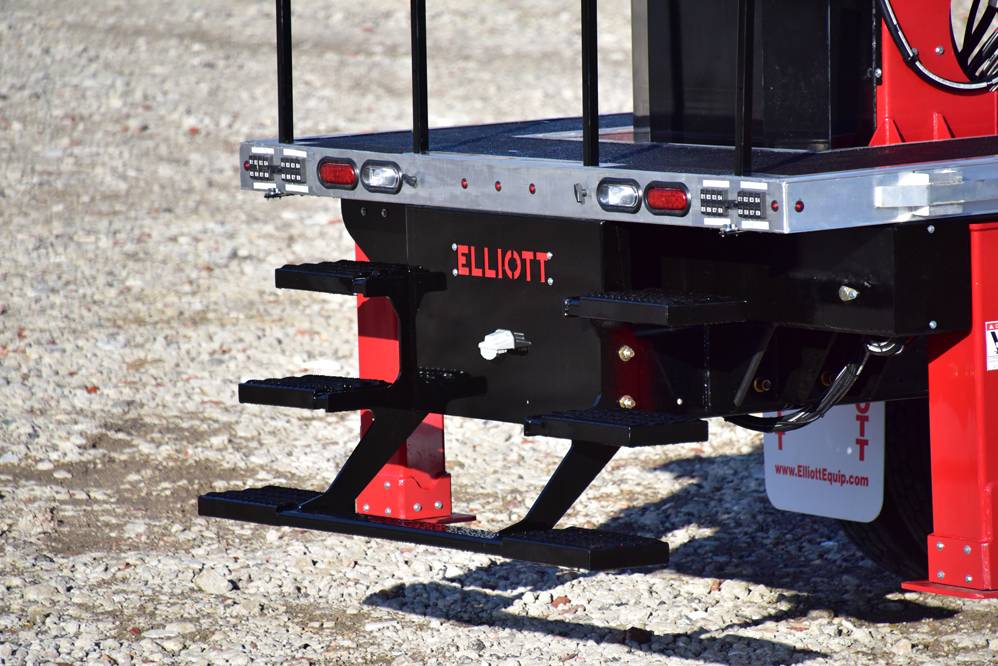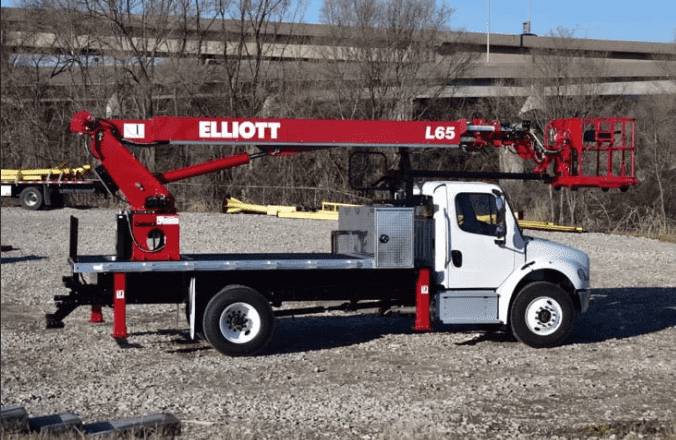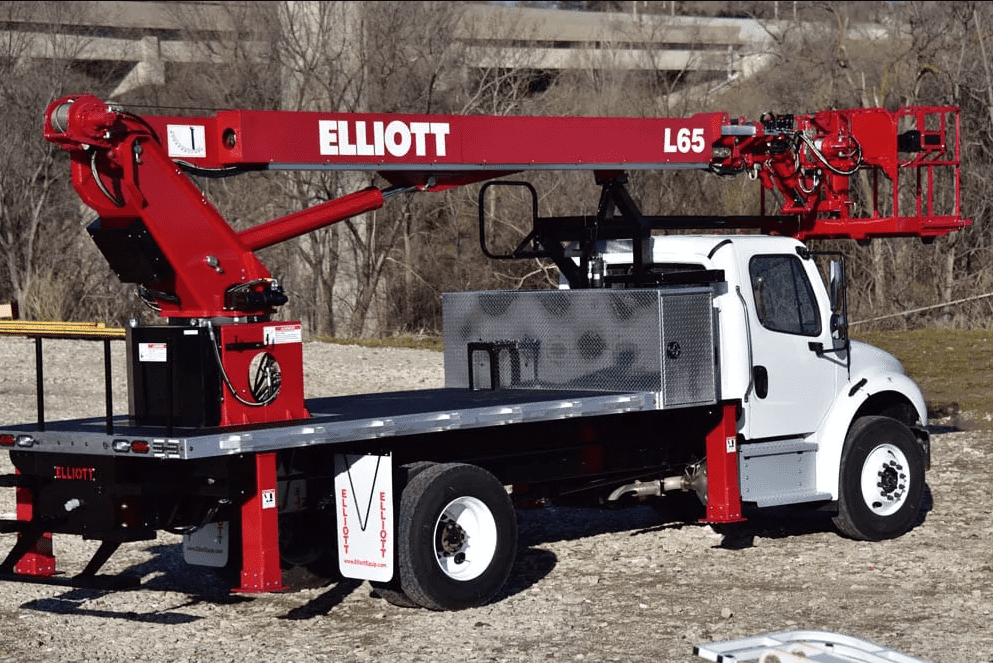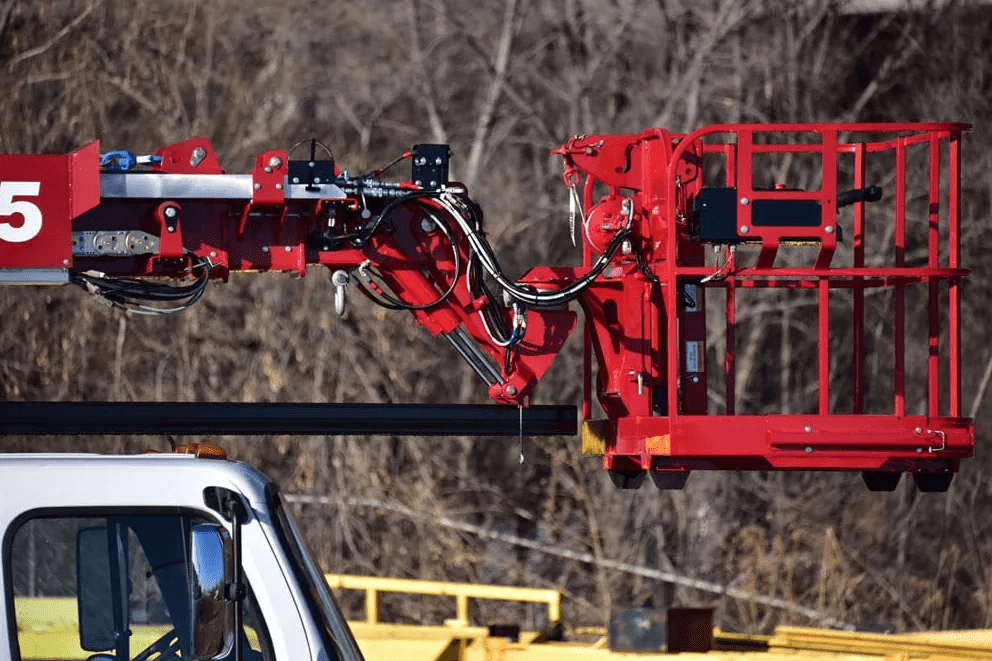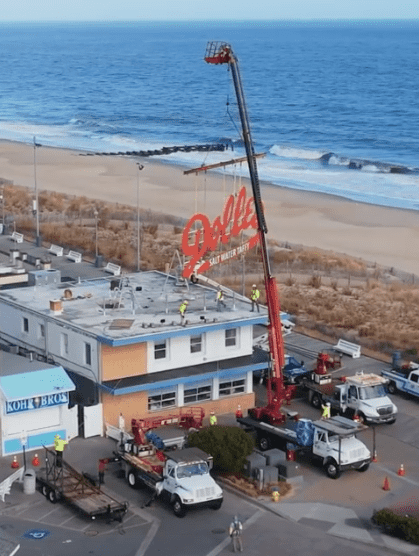 dolles sign: Rogers sign co.
"We yanked this thing down on Wednesday the 15th. Big-time landmark on the Rehoboth Beach Boardwalk. Hard to believe after 60 years the Iconic Dolles Salt Water Taffy sign has finally been removed. This sign was always a symbol of Rehoboth Beach and holds a special place in a lot of people's hearts. Sad to see this one go." - Kenny Terhune
3 Elliott Trucks with assistance and removal.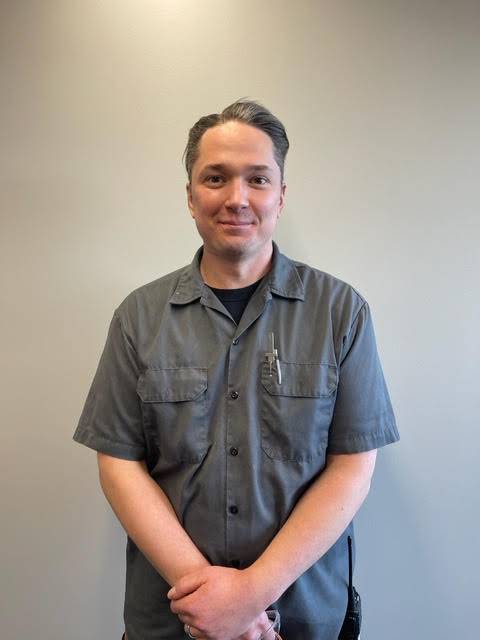 EMPLOYEE PROFILE:
Brandon Kielisch
What is your Job Title?
Manufacturing Engineer/CWI
When did you join Elliott?
2012
What do you like best about working for Elliott? There are a lot of great people that I enjoy working with here and it is never boring.
What do you consider your biggest accomplishment at Elliott?
When I first started here as a welder 10 years ago I was most proud of becoming a certified operator of our 4-Headed Weld Seamer. Now that I am a Weld Inspector I get to train and certify others on that same machine.
What is your favorite Elliott product and why?
I like the L65 because it represents our future product and was a complete overhaul of our previous model, but I can't really call it my favorite because we build some pretty sweet machines on track chassis. If we ever build an L65 on a small track chassis it will be my favorite.
What are your personal hobbies?Camping and hiking with my wife and our dog; off-roading in my Jeep, breaking my Jeep, fixing my Jeep…
What is your all-time favorite movie, band/musician, or TV series?
Movie: Two Lane Blacktop
Band: Led Zeppelin
TV Series: Roadkill
Tell us about your family, pet(s), or give a fun fact about yourself!
My wife Caleigh and I just bought a 100 year old house and are in the process of rebuilding it.  Our dog Bentley hasn't helped at all yet.
Did you know?
Elliott machines are multifunctional tools with an incredible range of applications, so one Elliott machine can take the place of two or more machines in the fleet, saving valuable space and money. That means you can get more done with less equipment, and more productivity means a bigger impact to your bottom line.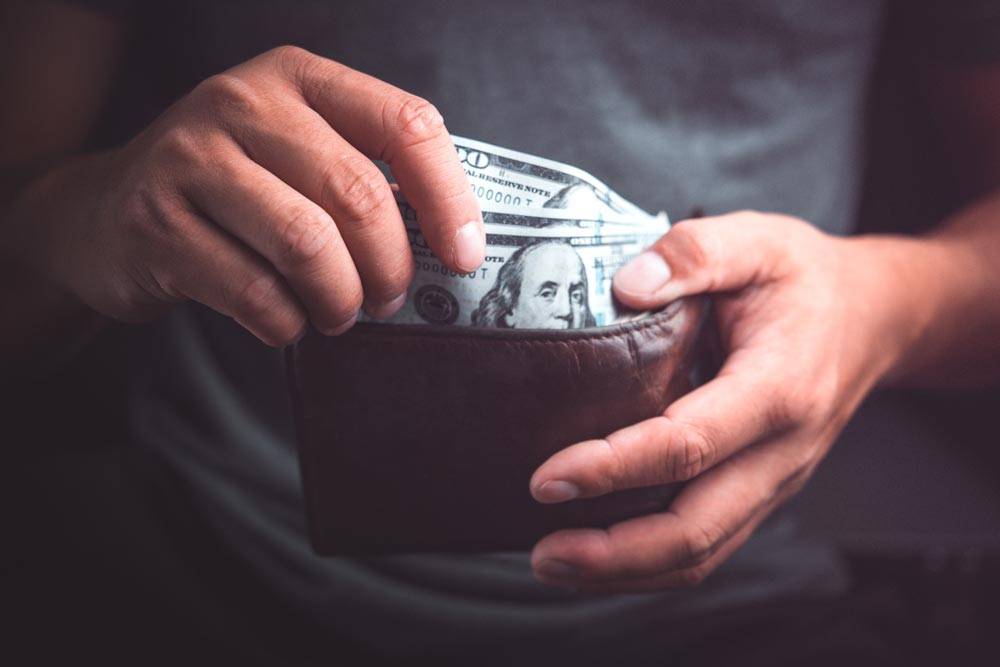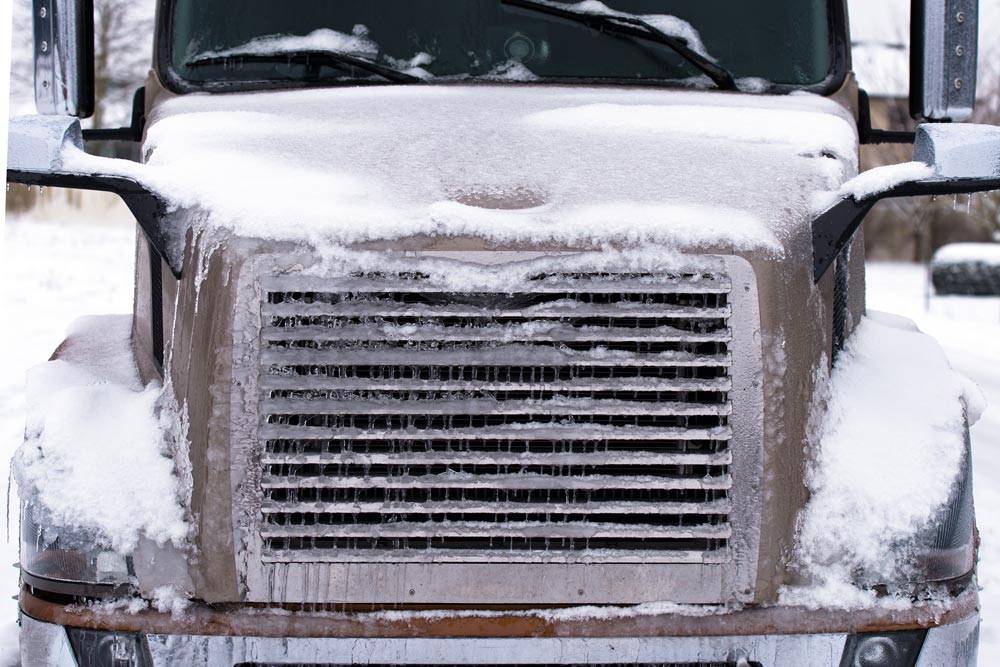 Time to Winterize
Preparing your Elliott machines for cold weather is an important step in ensuring longevity. Here is a list of maintenance steps to consider in the winter time.
Heaters in the platform and proper attire
Stay comfortable while working in an aerial lift or crane platform by adding heat. A 110V heater on the platform provides the warmth you need to keep working until the job's done. Ensure you are dressed properly as well by wearing at least three layers of loose-fitting clothing, insulated gloves and boots, and covering your head.
Prepare your chassis for the cold
Be sure to ensure that your truck passes DOT inspections with adequate tire tread and tire pressure for driving in snowy weather. Check all brake and turn signal lights to make sure drivers are aware of you far in advance. Also, check systems on the chassis that can pose potential problems in the cold like water in air tanks, batteries and engine fluids.
Oil warming solutions
When the temperature drops, so does the temperature of hydraulic oil. Cold oil dramatically decreases flow in the hydraulic system, which causes many equipment functions to slow down and under perform. Instead of running your oil for a long time to warm it up before operating the machine, consider adding a heater to the hydraulic-oil tank to accelerate the warmup. 
Hydraulic oil replacement
Standard hydraulic oil has a viscosity that's ideally suited to an average climate. When the temperature drops, your oil will lose stability and require additional heating before operating. Consider replacing your oil with specialized cold-climate oil that has a lower viscosity and retains stability in temperatures as low as -50° F.
Cold weather hoses and seals
Expecting brutally cold temperatures? Consider replacing critical hydraulic hoses and seals with specialized cold-weather replacements that stay soft even in the coldest climates. Before operating, make sure your hoses are tightly secured, particularly the hydraulic return system. And always warm up your equipment before operation.