Utilities & Electrical Contracting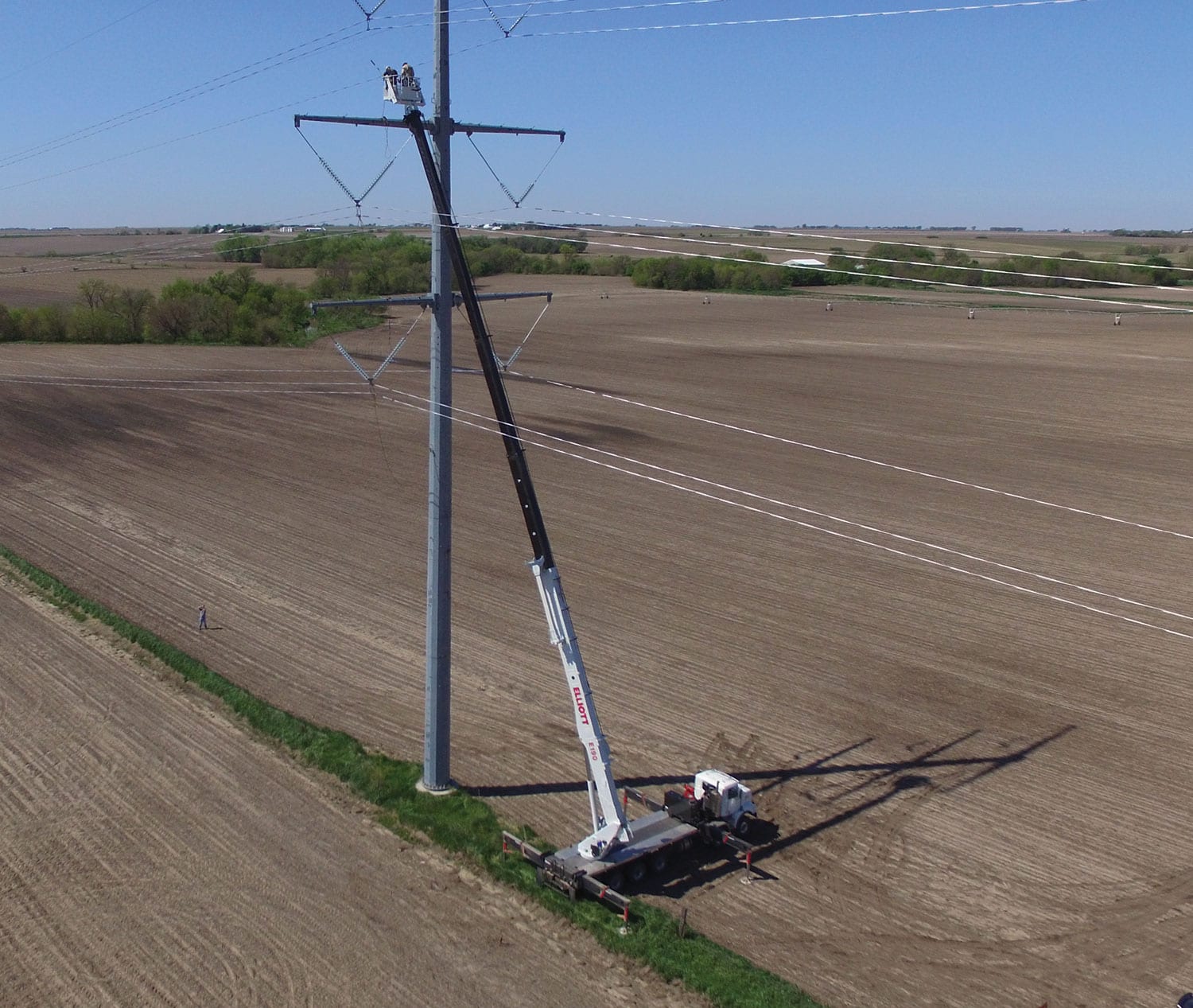 E-Line/Transmission Accessories
Expand the capabilities of your Elliott E-Line aerial with one of our optional accessories. Whether you need your machine to work on live lines or handle them, we have you covered.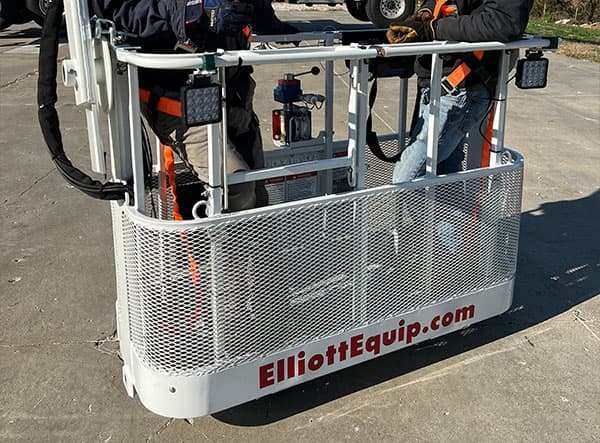 24" x 60" Narrow Footprint Platform
When working near power lines, smaller can be better, allowing access near phases or in tight areas. Our 24" x 60" steel work platform accommodates two workers and tools, plus has integral stainless steel grounding lugs and a hydraulic tool circuit. The platform easily attaches with hydraulic yoke assist.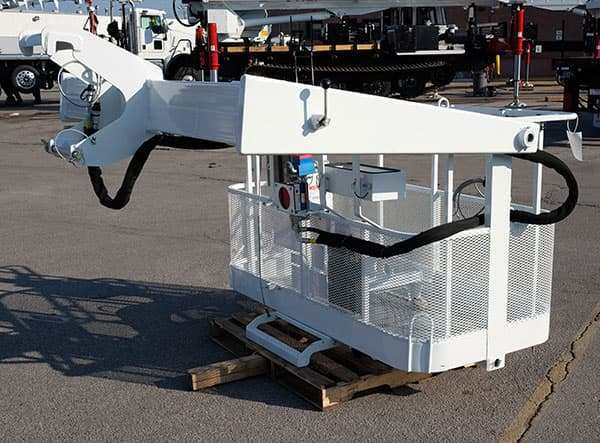 40" X 72" Platform
Elliott's 40" x 72" platform comes standard on all E160 and E190 units. The platform features yoke mounting with hydraulic assist, a hydraulic tool circuit, hydraulic damping, a control box holder and integral stainless steel grounding lugs.
360 Degree Rotating Work Platform
Manual rotation lets you optimally position the platform in relation to your work.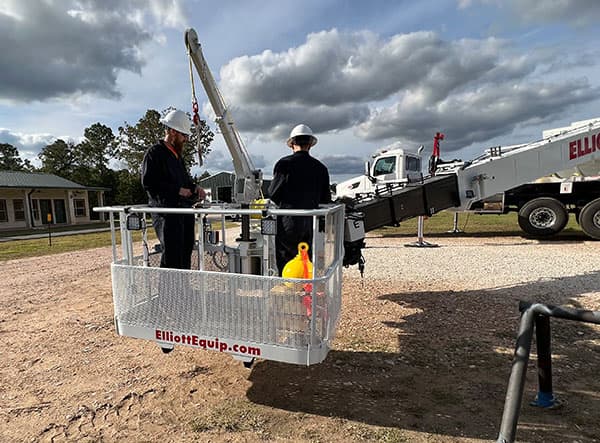 Self-Leveling Material Handling Platform
Optional on all insulated E-Series machines, Elliott's 40" x 72" material handling platform will let you rotate 170 degrees around the boom tip, as well as handle loads up to 1,000 lb, allowing you to optimally hold and position your work.
Reach Extensions & Line Lifters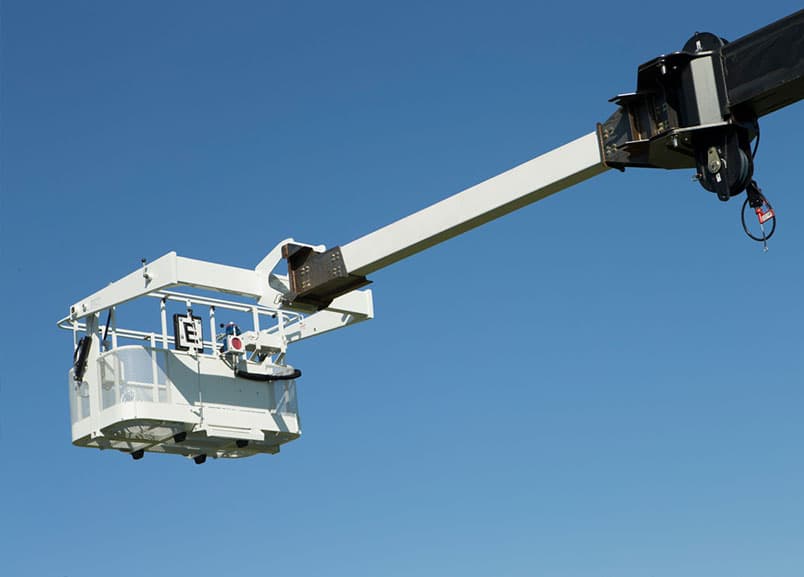 Fiberglass Reach Extension
12-foot fiberglass reach extension (not insulated) provides additional reach and touch protection when working at height on an E160 or E190. Attaches to the main boom only.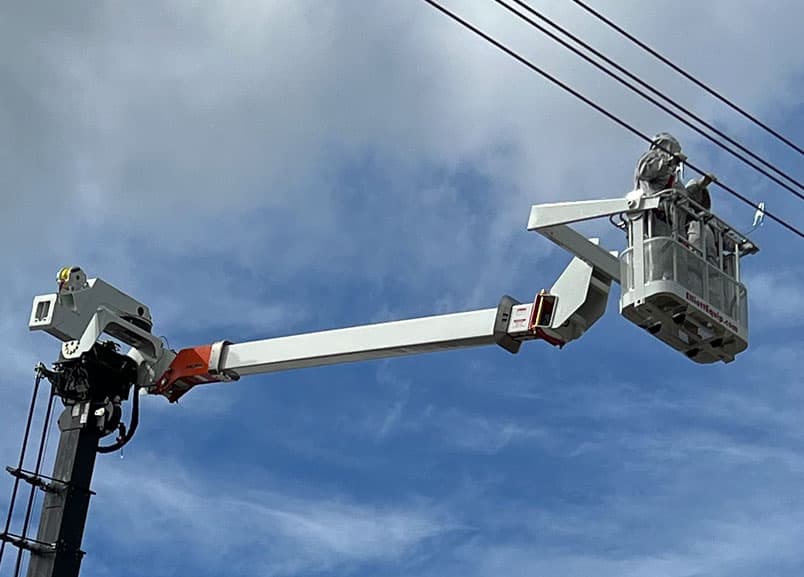 500kV Insulating Boom
Use your E-Line machine to work hot with our 25-foot 500kV insulating boom with corona ring, desiccant filter, and Von leakage monitor. Connects to the main boom only.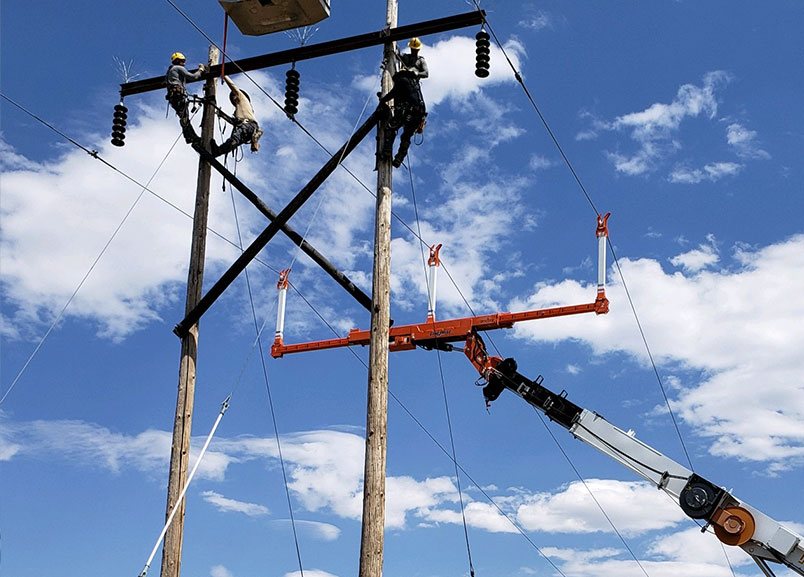 Single & Triple Line Lifters
We've partnered with Line Wise to offer you the ability to add line-lifting capabilities to your machine. Choose from single and triple-line lifters to give your ELine, BoomTruck, or Digger Derrick even greater utilization. Contact us to learn more about these accessories.