BoomTruck 26 - 36 Ton Lifting Capacity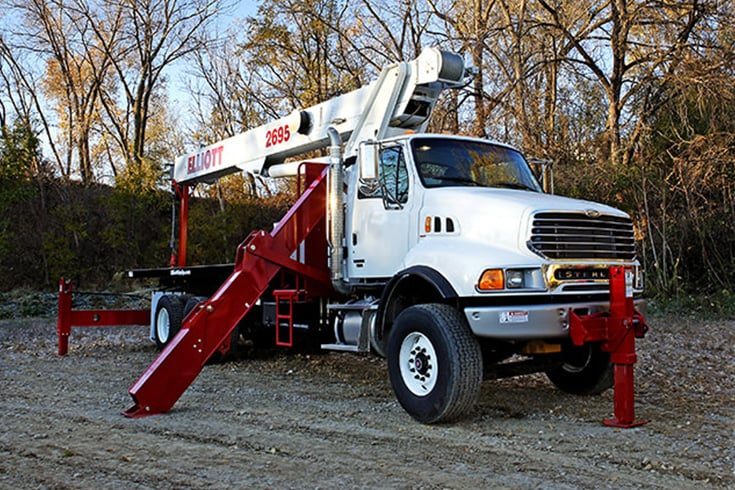 Elliott's 2695 BoomTruck features a 26-ton lifting capacity and a 95′ telescopic boom.
Elliott Equipment Company specializes in manufacturing long-lasting and reliable personnel lifting equipment that can also lift materials, providing a versatile solution for a wide range of industries. All products are manufactured in the USA and are available with a wide range of factory customization options. Elliott – Built for You
26', 26'-45' / 8 M, 8-13,7 M
RECOMMENDED CAB TO AXLE (CA)
Interested in speaking with an Elliott representative about This BoomTruck?