E-LINE: LONG REACH, MATERIAL HANDLING, ROBUST CONSTRUCTION
Elliott's E-Line extra-long aerial work platforms are the choice for your most demanding jobs. E-Line is perfect for utility transmission, wind and other applications requiring long reach, material handling and robust construction.
All Elliott E-Line aerials are purpose-built, designed and tested in accordance with the ANSI A92.2 standard for vehicle-mounted elevating and rotating aerial devices. In fact, they meet this standard in both aerial and material handling modes. They are NOT 'dual-rated' cranes with an optional aerial mode. That gives your customers the peace of mind that they are using the right tool for the job when they are 240 feet up in the air.
Some key features include:
Elliott's EZ Crib outriggers allow an additional 30 inches of vertical penetration to minimize the use of cribbing
DynaSmooth remote controls are hard-wired with a radio back up
A proprietary boom and wear pad design provides an exceptionally smooth, stable ride
E-Line aerials have higher wind ratings than cranes to maximize their utilization

Insulating models are rated to 500kV for work on live power lines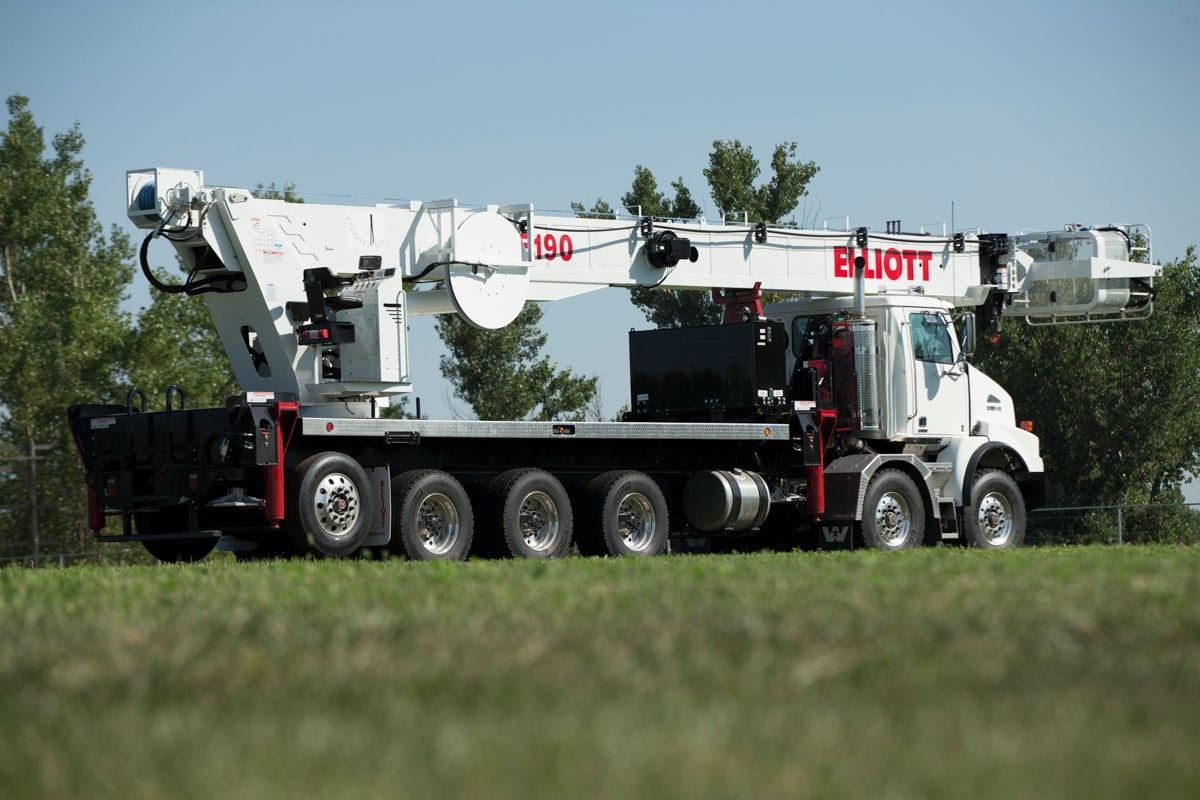 'Built For You' Testimonial
"Truly pleased with the 4 years of service with no down time or issues, and its ability was even more than I anticipated. So glad I made the investment."
- Stoner Graphix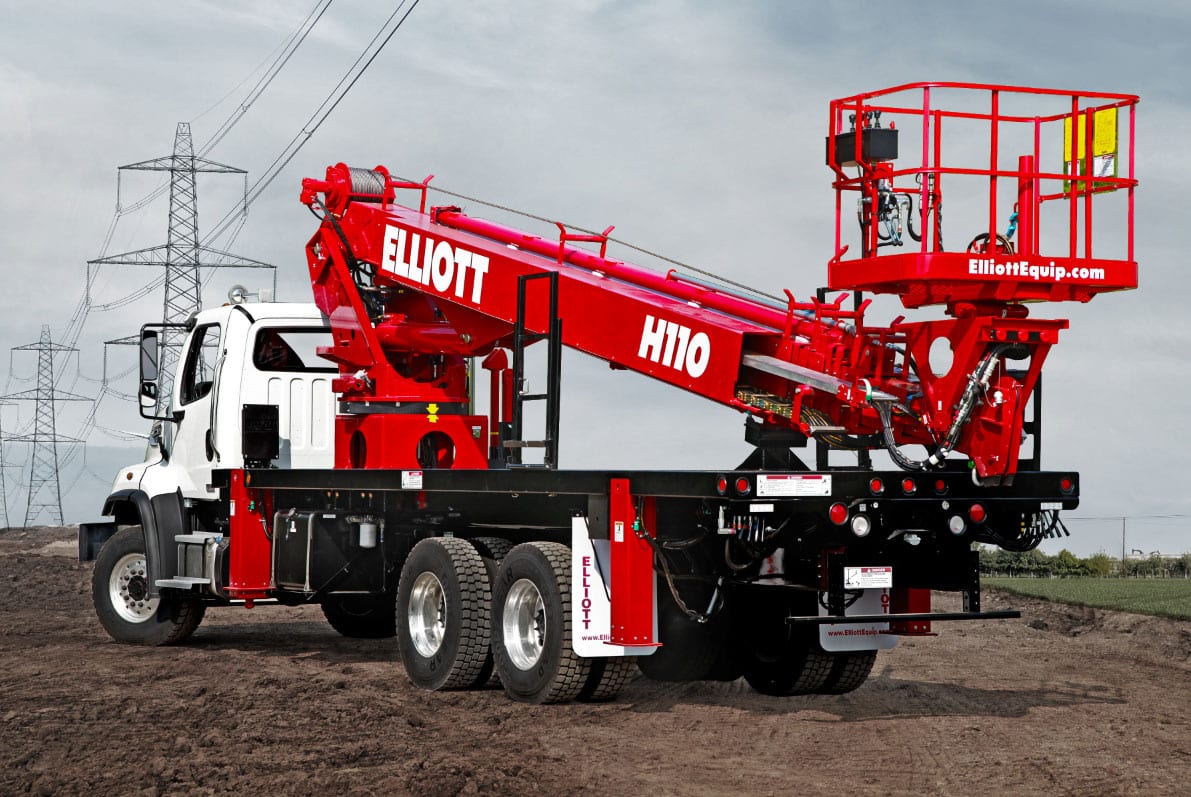 WHY SHOULD YOU INVEST IN A NEW ELLIOTT?
When you invest in a new Elliott, it pays off in the end. Because of increased efficiency and productivity, Elliott machines pay themselves off in just 10 years. And with our resale values, your customers will be glad they chose Elliott.