FEATURED PRODUCT:
M87
Elliott Equipment Company is proud to announce its newest HiReach material-handling aerial work platform, the M87.
The M87 can mount on a 25,999 lb. GVWR chassis, allowing the machine to be driven by operators without a CDL. In addition, the M87 can be equipped with material handling at both the main boom and in the platform, significantly increasing the flexibility of the machine.
KEY BENEFITS
87-foot working height

77-foot working side reach

2,000 lb. main boom material handling capacity

600 lb. platform capacity

Stow & Go platform jib with unrestricted 500 lb. capacity

Dynasmooth electric over hydraulic remote controls

180-degree platform rotation

QuickClip internal cable carrier improves serviceability    

Mounts on 25,999 lb. GVWR chassis – no CDL required

ANSI A92.2 aerial work platform in all modes of operation

Backed by lifetime structural warranty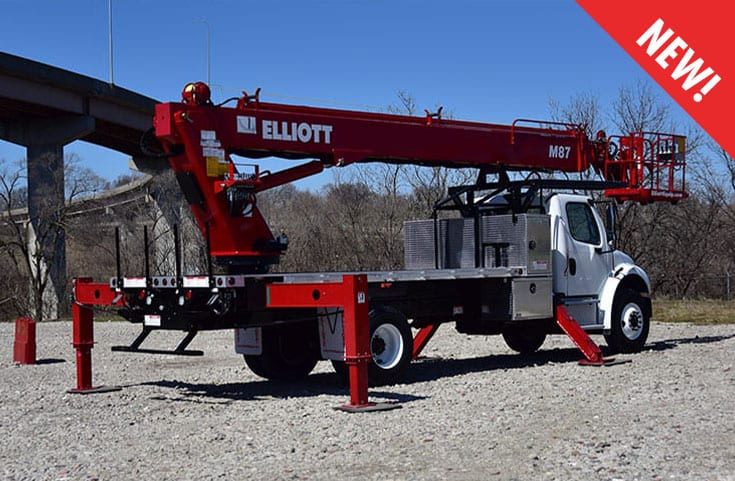 ABOUT THIS UNIT
We designed the M87 to offer greater performance, less weight, better ergonomics and easier serviceability than anything else in its class.
The M87 is ideal for a wide range of applications, including sign and lighting, tower maintenance, and general facility maintenance. The unit's 77-foot side reach and 180-degree platform rotation give our users a great deal of flexibility and allow them to do more work with a single set up, saving time and money.

'Built For You' Testimonial
"Thanks to the whole Elliott team! You have been a large part in the success of Media Resources over the years, a true working partnership." 
- Keith Edwards, COO, Media Resources International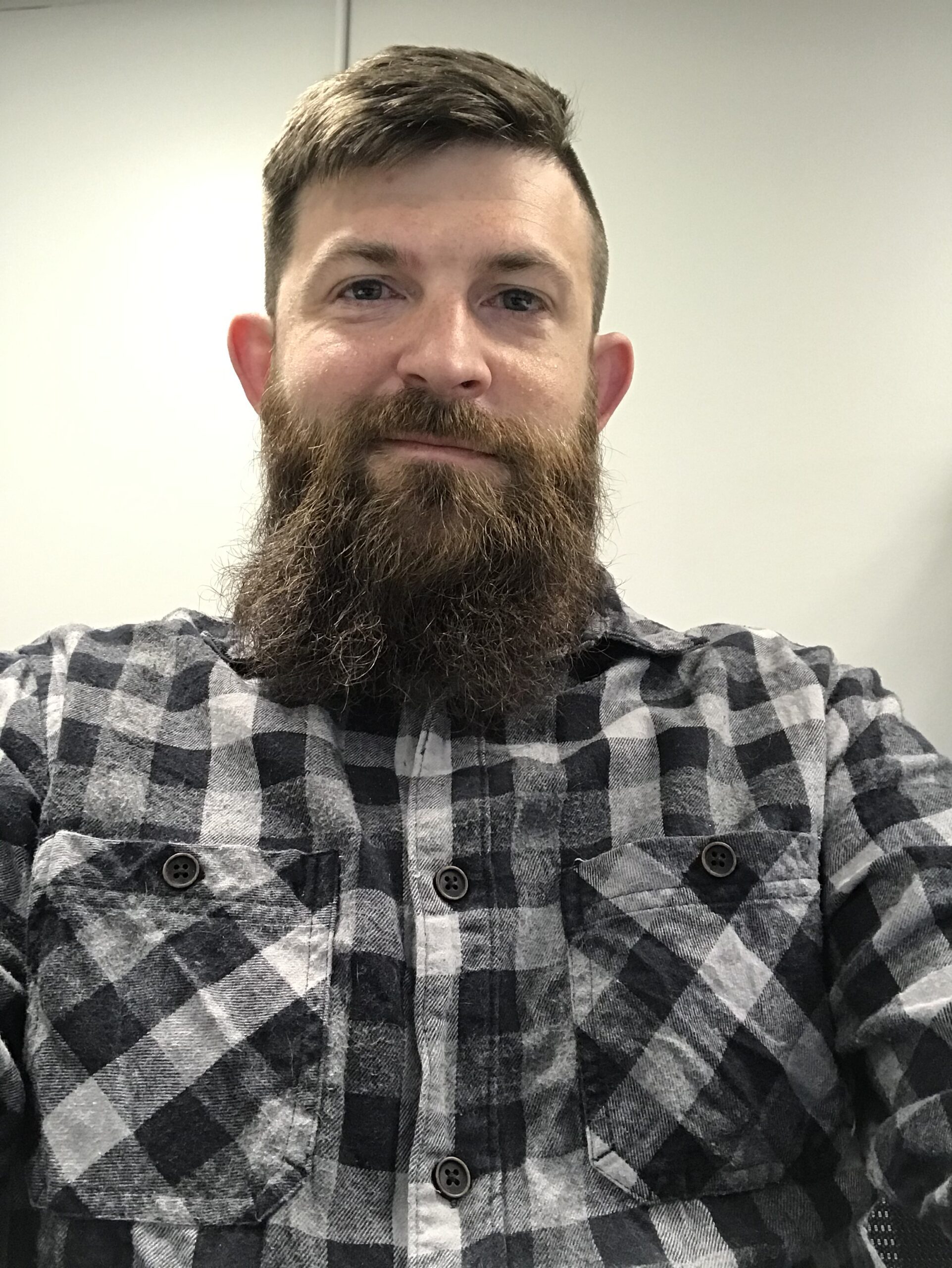 EMPLOYEE PROFILE:
Cody Davis
What is your Job Title?
Field Service Representative
When did you join Elliott?
In June 2014
What do you like best about working for Elliott?
The atmosphere!
What do you consider your biggest accomplishment at Elliott?
Moving up the company quickly.
What is your favorite Elliott product and why?
L60R. The L60R is simple to troubleshoot and is perfect for a lot of our customers.
What are your personal hobbies?
I enjoy riding my snowmobile in the winter and my motorcycle in the summer. The rest of the time I usually spend watching TV or helping my roommate with odd jobs around the house.
What is your all-time favorite movie, band/musician, or TV series? Movie is Back to the Future. Musician is Garth Brooks. I enjoy too many TV shows to have a favorite one. I do like watching sci-fi type shows, among many other genres.
What is your favorite sports team?
If I watched sports and had a favorite team, it would have to be the Nebraska Cornhuskers.
Tell us about your family, pet(s), or give a fun fact about yourself!
My family lives about an hour east and I try to see them as much as I can. I have a cat named Harley. He's a little demon spawn.
SAFETY TIP: Safety Month
June is National Safety Month. With the U.S. seeing the highest number of workplace deaths since 2007 – 5,333 fatal workplace injuries in 2019 – this observance is more important than ever. The National Safety Council will be covering the following topics all month long: Learn more on their website or follow their Facebook.
Week 1 - Prevent Incidents Before They Start

Week 2 - Address Ongoing COVID-19 Safety Concerns

Week 3 - It's Vital to Feel Safe on the Job

Week 4 - Advance Your Safety Journey
 Stay safe!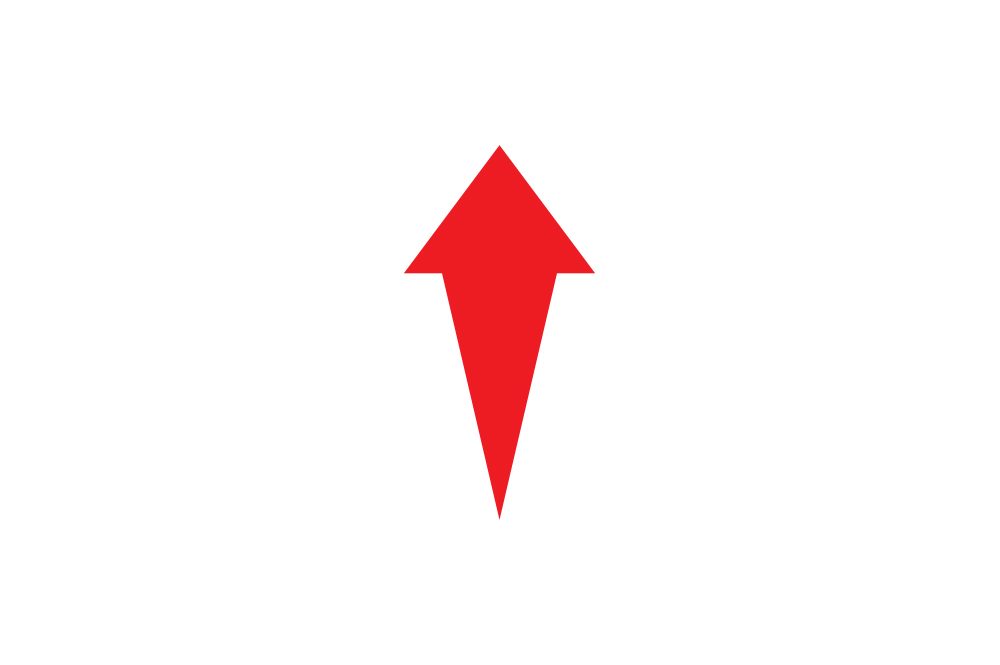 Is it time for an upgrade?
Here are 4 tips on how to tell when it might be the right time for an upgrade:
Timing – Most truck chassis are replaced after five to eight years or 50,000 to 80,000 miles. And for good reason: this is the point that your truck's warranty will expire and it will have its maximum resale value! 
Repair Costs - When unexpected repairs start to eat away at efficiency. It's time to consider replacement when maintenance becomes unpredictable and costly.
Growth - As a business grows, goals grow too and need to evolve. You may have outgrown your current equipment, need to reach a little higher, lift a little more or simply add to your fleet, to be able to take on bigger and better jobs.
Employee Feedback –  Operating an older truck can be tiring and frustrating. Not only will a new machine will help get the job done more efficiently and seamlessly it is also a powerful morale booster and recruiting tool.
Used equipment values are higher than ever.  Let us know how we can assist you in your fleet planning needs.