Introducing the E150i
Elliott's new E150i is five machines in one. Designed to maximize utilization and versatility, the E150 can be configured as follows:
130′ telescopic material handling aerial

150′ articulating steel construction aerial

150′ articulating 500 kV live line aerial

60-degree over-center articulating substation aerial

Main boom material handler
Key to this is Elliott's "hot-swap" technology (patent pending), which allows the user to interchange booms and platforms depending on the application.  
This allows users to literally turn a 500kV articulating aerial work platform into a telescopic material handler in a matter of minutes. The ability to swap a fiberglass 500kV boom with a steel boom allows crews to configure the machine for proper use each day. This flexibility  maximizes utilization and minimizes the user's capital cost.  
The E150i is loaded with other features such as EZ Crib outriggers to reduce the need for cribbing, Bluetooth remote diagnostics, hydraulic tool circuits, and more. The E150i is backed by a lifetime structural warranty.  

D105 Digger Derrick
This month we are also featuring the D105, which is the only digger derrick in the industry that can handle LineWise Triple Line Filter, increasing the machines versatility and eliminating the need for a crane on the jobsite.  
Check out both of these products for yourself at the Utility Expo this September 28-30 in Louisville, KY!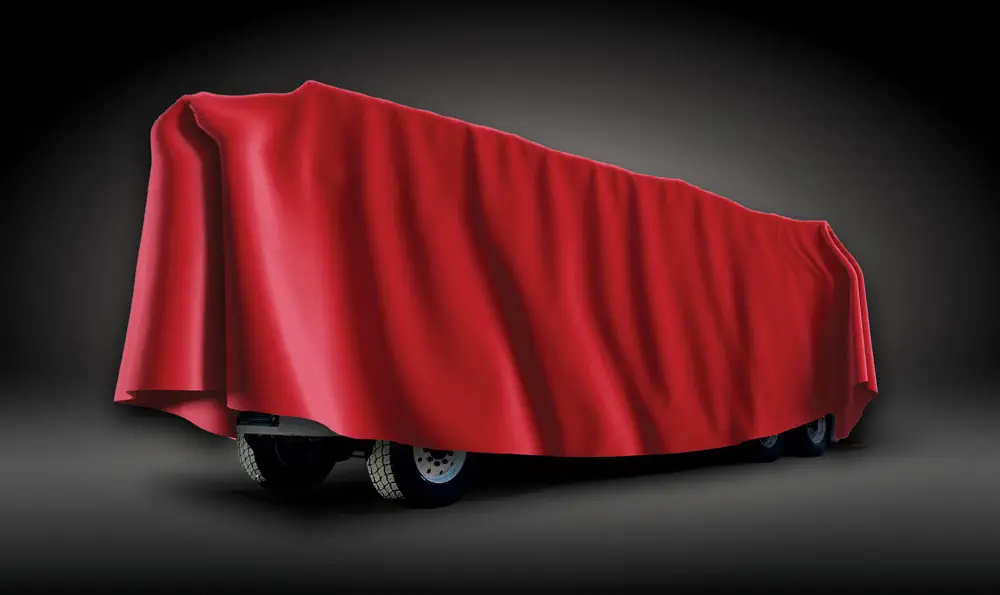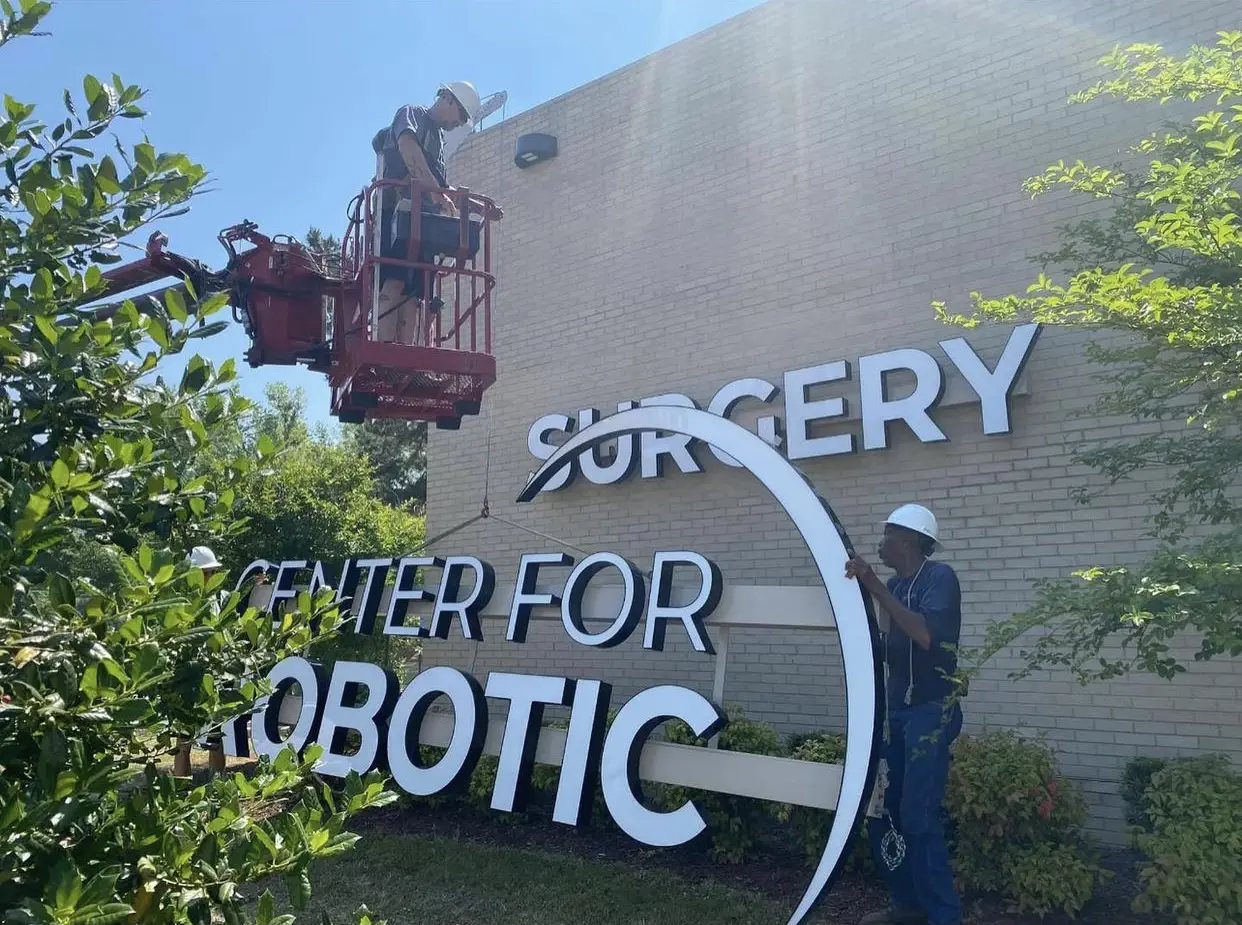 "Two sets of channel letters manufactured and installed for Columbus Regional Robotic Surgery Center." - The Sign Company of Wilmington  Wilmington, NC
About The Sign Company of WilmingtonCustom Signs, Business Signs, Commercial Signs, Carved Signs, Building Signs, Monument Signs, and more in Wilmington, and nearby coastal areas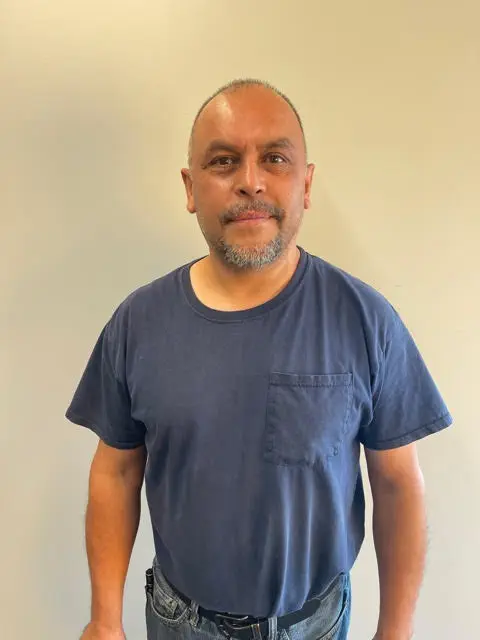 EMPLOYEE PROFILE:
Francisco Coronado
What is your Job Title?
Installation Mechanic
When did you join Elliott?
November 2013
What do you like best about working for Elliott?                             I like that when I come to work here I don't feel stressed out, I actually enjoy what I do and I also like the people that I work with.
What do you consider your biggest accomplishment at Elliott?
I would say learning the unit I am building right now, the L65. This is a new unit for us so it has been a pain but once we solve all of the issues the rest of the L65s will be a piece of cake.
What is your favorite Elliott product and why?
The M43. It is a small unit that anybody can operate it, plus it is small so you don't need a CDL to drive it. They are kind of like a little toy compared to the bigger units we have.
What are your personal hobbies?
I like to be at home and work around the house.
What is your all-time favorite movie, band/musician, or TV series? Scarface and the 1st Rocky.
What is your favorite sports team?                                           Soccer, but I don't really have a favorite team.
Tell us about your family, pet(s), or give a fun fact about yourself!
I have four kids: 3 girls that are 28, 23, and 17, and a 12 year old son.
Plan Now for 2022 to Avoid Supply Chain Delays
Our suppliers and second and third-tier suppliers are being impacted by COVID related' component shortages.  We are working diligently to minimize these disruptions, but it appears that they will continue into 2022.  We encourage you to plan now for your needs next year, so together we can get delivery dates to meet your objectives…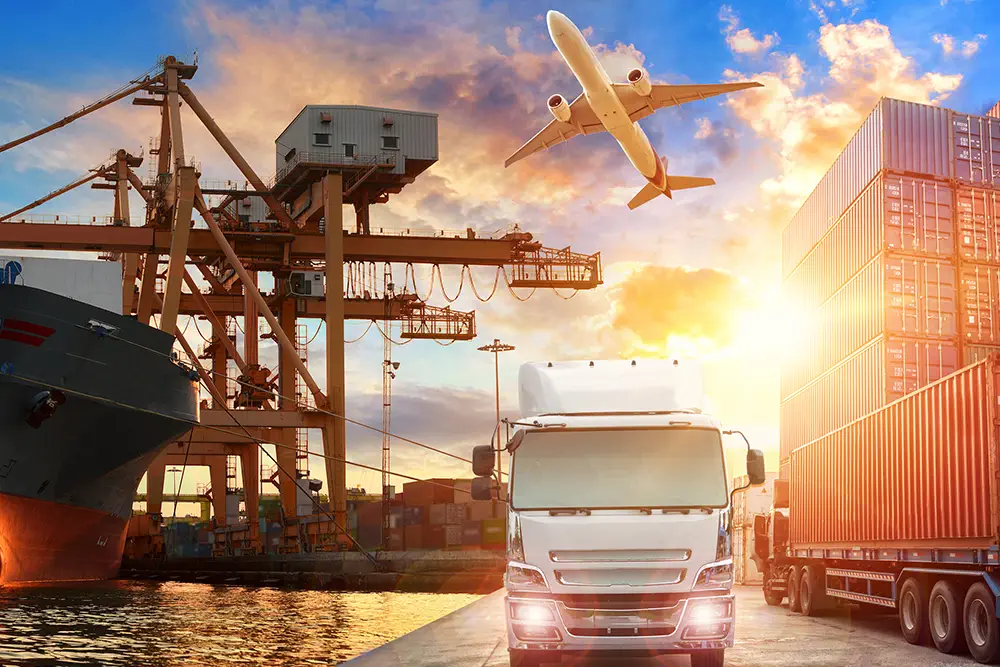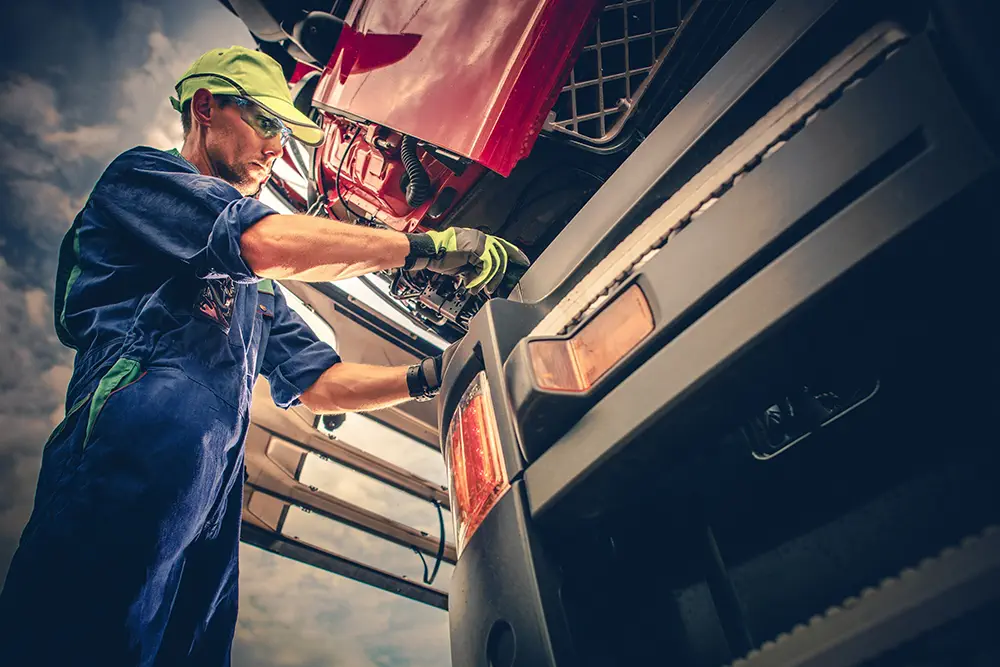 Don't Forget Annual Inspections
Annual inspections are important not only for safety reasons as mandated by ANSI, but also to collect critical information that helps keep equipment in service. Inspections ensure all components of your machine are in working order while also providing peace of mind to owners whose businesses depend on these important assets.