FEATURED PRODUCT:
L65
Elliott Equipment Company is proud to announce its newest HiReach material handling aerial work platform, the L65.  
The L65 has been engineered from the ground up as a replacement for Elliott's L60. Designed to reduce weight, increase reach and lifting capacity, and improve serviceability over the outgoing L60, the L65 provides operators with a high-performance tool that costs less to own and has a smaller carbon footprint.
KEY BENEFITS
65-foot working height — 3% increase

59-foot side reach — 5% increase

600 lb. platform capacity — 20% increase

Over 3,300 lbs. of toolbox capacity on non-CDL chassis — 55% increase

5,900 lb. main boom lift capacity (63% increase at full extension)

User choice of single-stick or three-stick remote controls

160-degree platform rotation — 78% increase

Stow & Go platform jib with unrestricted 500 lb. capacity

Bluetooth remote diagnostics improve serviceability and reduce downtime

Short-jack capability with one side vertical outrigger deployment for confined spaces 

Low profile bed with three step bumper improves access 

Integrated tie down rails and toolbox installation improve flexibility

Four plate boom design reduces deflection 

Lower control station with phone charger

Rounded cable carrier reduces chafing and improves serviceability   

33% fewer hydraulic fittings reduce potential leaks

Automotive grade electrical harnesses

Heavy duty worm gear for leveling and rotation

Reverse mount leveling cylinder increases performance

Controls auto slow approaching offside lockout

Manifold at upper controls improves serviceability

ANSI A92.2 compliant in all modes of operation

Backed by lifetime structural warranty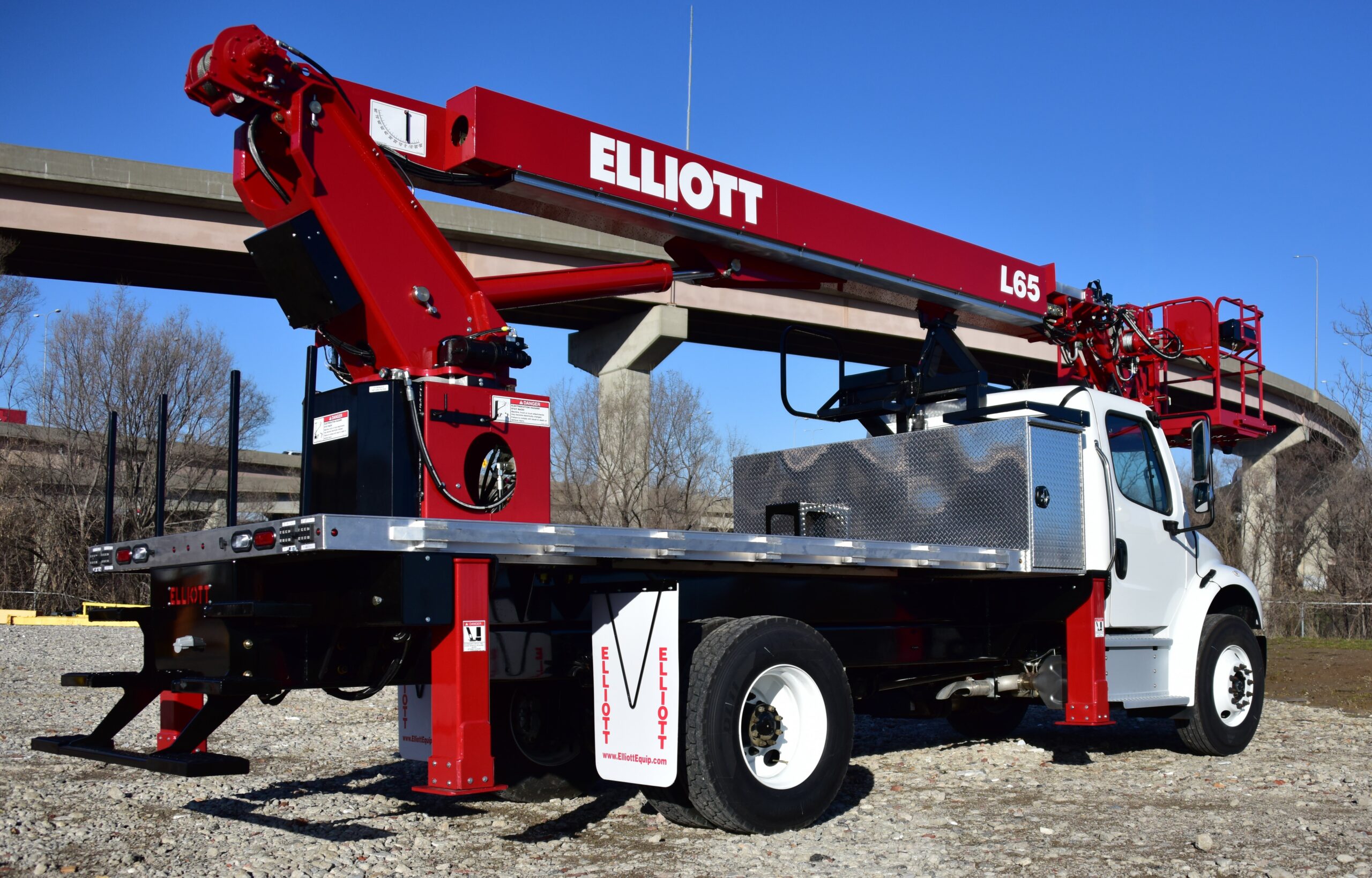 ABOUT THIS UNIT
Elliott is excited to introduce the new L65. The L60 was one of our most popular models, and we have listened closely to our customers over the years to design the L65 to offer greater performance, less weight, better ergonomics, and easier serviceability than anything else in its class.
He added, "We intend to use the L65 as an anchor point for our future HiReach products. We have a robust product pipeline and look forward to introducing several other new class-leading designs in the coming months."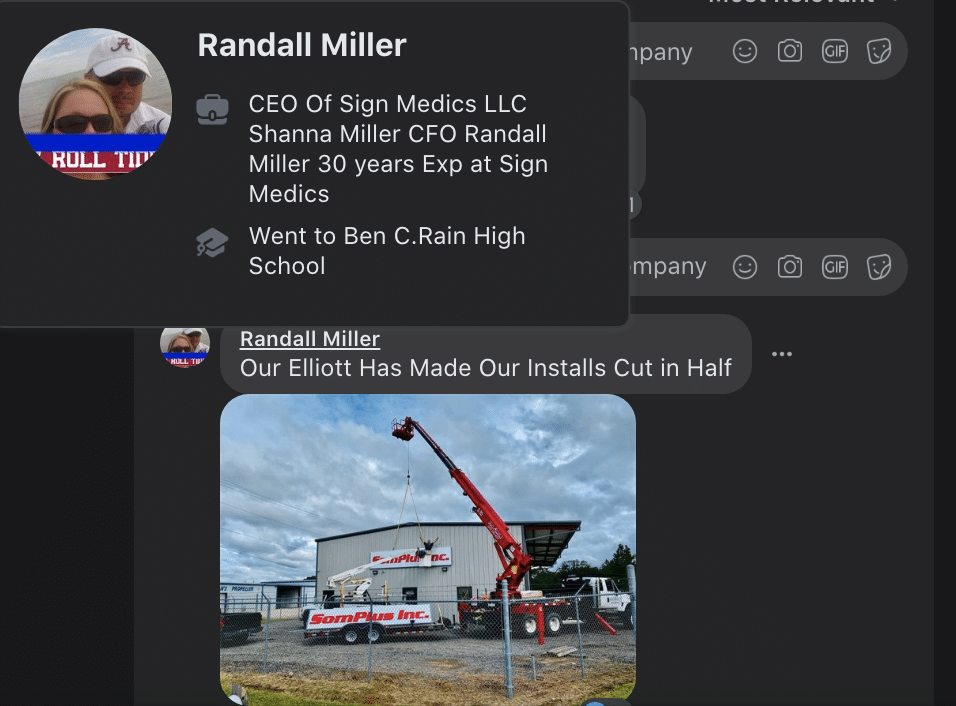 'Built For You' Testimonial
"Our Elliott has made our installs cut in half." 
- Randall Miller, CEO, Sign Medics LLC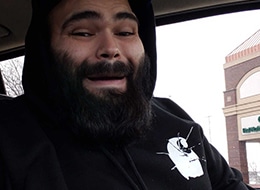 EMPLOYEE PROFILE:
Pablo Guerrero
What is your Job Title?
I.T. lead for lines 1, 2, and 3.
When did you join Elliott?
About 8 years ago.
What do you like best about working for Elliott?
The people I work with, they are always willing to help.
What do you consider your biggest accomplishment at Elliott?
Starting in the wash bay and moving up to my lead position.
What is your favorite Elliott product and why?
1800, the units are very simple, but only if they don't have remotes.
What are your personal hobbies?
I love fishing even if I'm not good at it.
What is your all-time favorite movie, band/musician, or TV series? Dragon Ball Z (the old series)
What is your favorite sports team?
If I watched sports and had a favorite team, it would have to be the Nebraska Cornhuskers.
Tell us about your family, pet(s), or give a fun fact about yourself!
Fun fact: I have a really good poker face, but I don't play poker.
SAFETY TIP: INSPECTIONS
This month we are focusing our safety tip on the importance of monthly inspections. 
Monthly and annual inspections act together to ensure all components of an aerial work platform are in working order while also providing peace of mind to owners whose businesses depend on these important assets.
Routine inspections collect critical information that helps users keep equipment in service and ensure jobs are completed safely.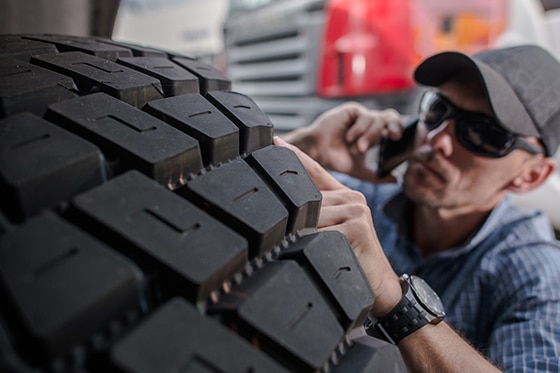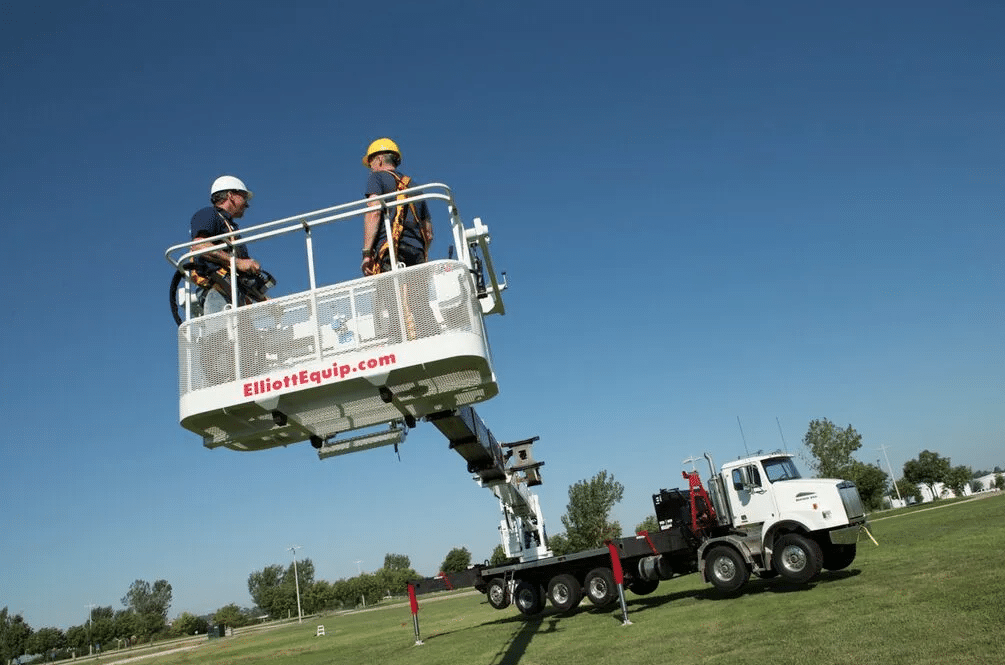 SALES TIP:
EZ Crib Outriggers = Efficiency
Did you know that Elliott's EZ Crib Outriggers significantly reduce load and unload times? Plus, 30 inches of additional penetration reduces the cribbing needed on a job, saving a user's time … and back.