Their Bucket VS. OUR OVERSIZED WORK PLATFORM
Do your customers wish they had more room to work? Working in a fully-enclosed small area is confining. It's hard to kneel, pick things up off the floor, and requires exact positioning and reach. 
Elliott's oversized HiReach work platform offers more than five times the space of a traditional bucket truck, allowing for ample space and more people to work at the same time. What's more, your customers can equip their Elliott platform with a variety of tool circuits (air, 110v, hydraulic, welding, and oxy-acetylene leads and material handling) to increase efficiency.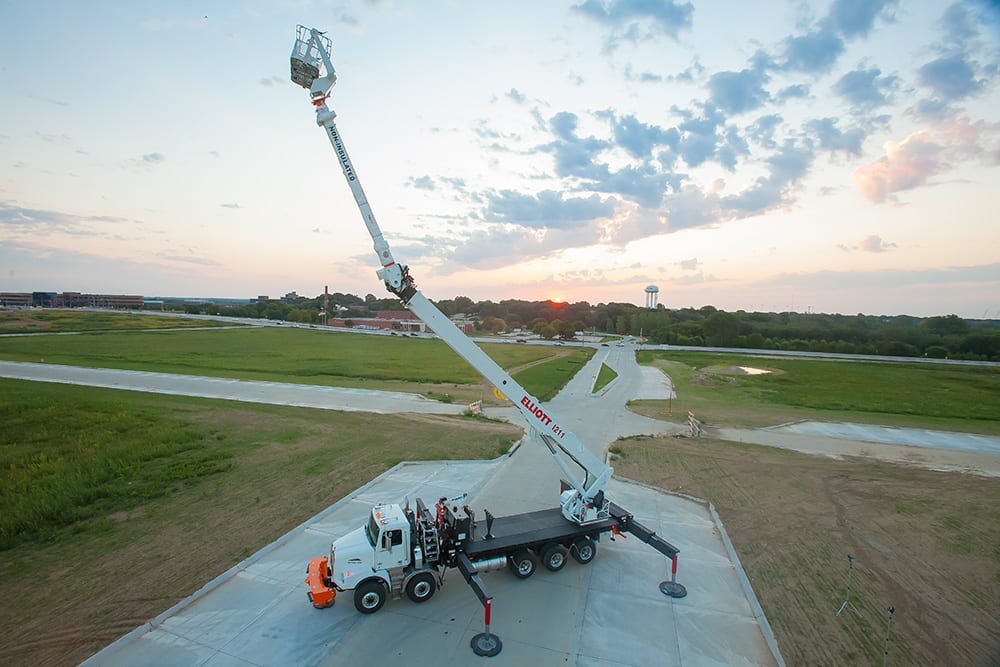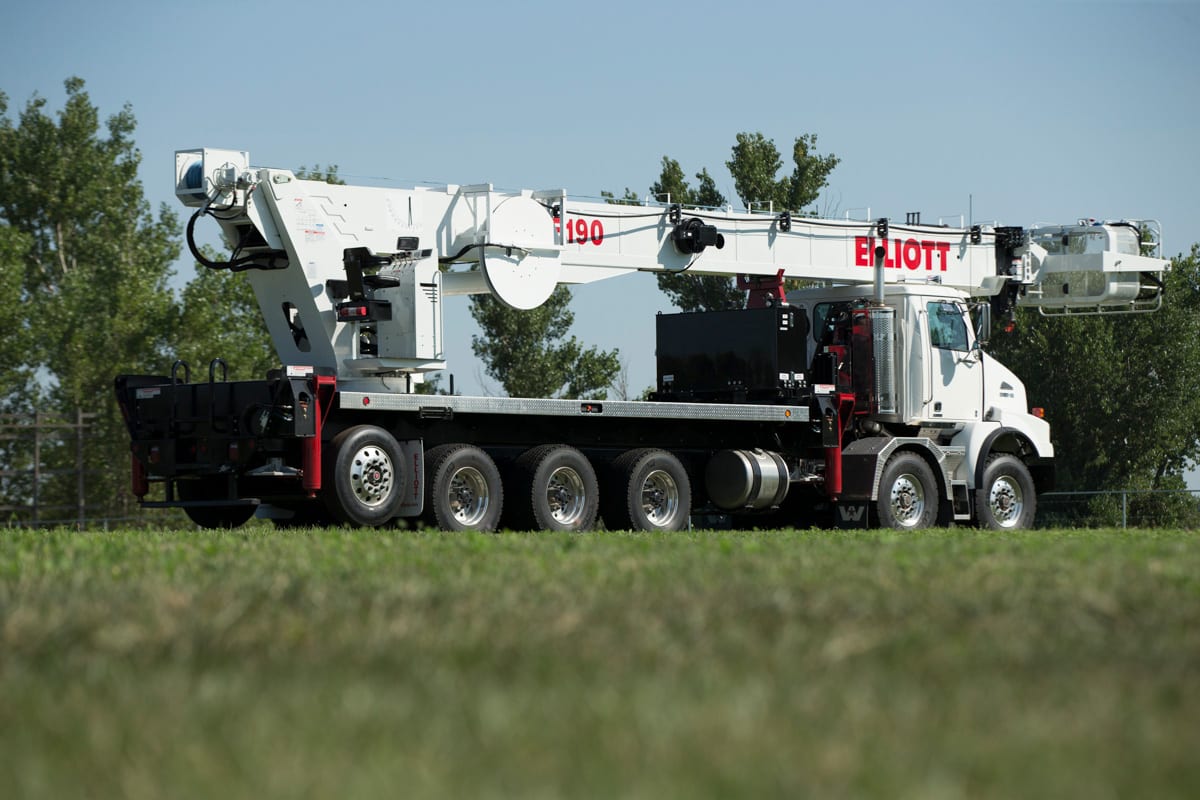 'Built For You' Testimonial
"It's a very good piece of equipment for a fair price. Elliott Equipment Company models are probably the easiest to operate. They make a really good piece of equipment for the industry that we're in."
-Mike Folk, Federal Heath Director of Operations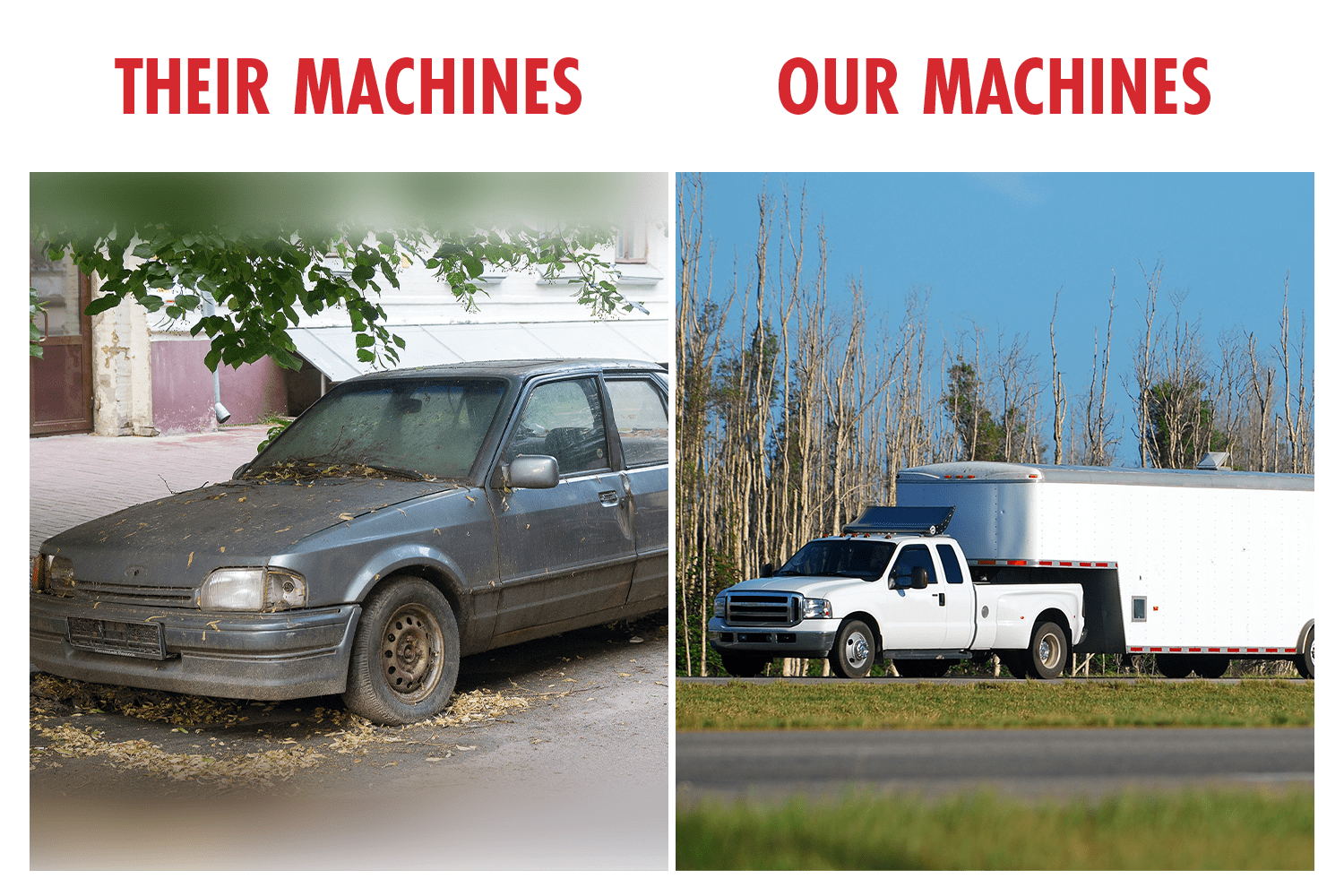 THEIR JIB VS. OUR JIB
Not only does Elliott's oversized work platform equal increased productivity, so do many of our other features and customizations. Case in point: our jib. Your customers can save approximately $133,000 over the life of the truck by choosing an Elliott. How? Time is money, and if your customers can save about 40 minutes of set-up and tear-down time a day with our "stow and go" jib with no assembly required over even just 200 days of the year, they're saving 133 hours a year. If you figure their time is worth about $100/hour and their ownership lasts 10 years, the savings add up fast.