E150i Aerial
Elliott's E150i is five machines in one. Designed to maximize utilization and versatility, the E150 can be configured as follows:
130′ telescopic material handling aerial

150′ articulating steel construction aerial

150′ articulating 500 kV live line aerial

60-degree over-center articulating substation aerial

Main boom material handler
Key to this is Elliott's "hot-swap" technology, which allows the user to interchange booms and platforms depending on the application.  
This allows users to literally turn a 500kV articulating aerial work platform into a telescopic material handler in a matter of minutes. The ability to swap a fiberglass 500kV boom with a steel boom allows crews to configure the machine for proper use each day. This flexibility  maximizes utilization and minimizes the user's capital cost.  
The E150i is loaded with other features such as EZ Crib outriggers to reduce the need for cribbing, Bluetooth remote diagnostics, hydraulic tool circuits, and more. The E150i is backed by Elliott's lifetime structural warranty.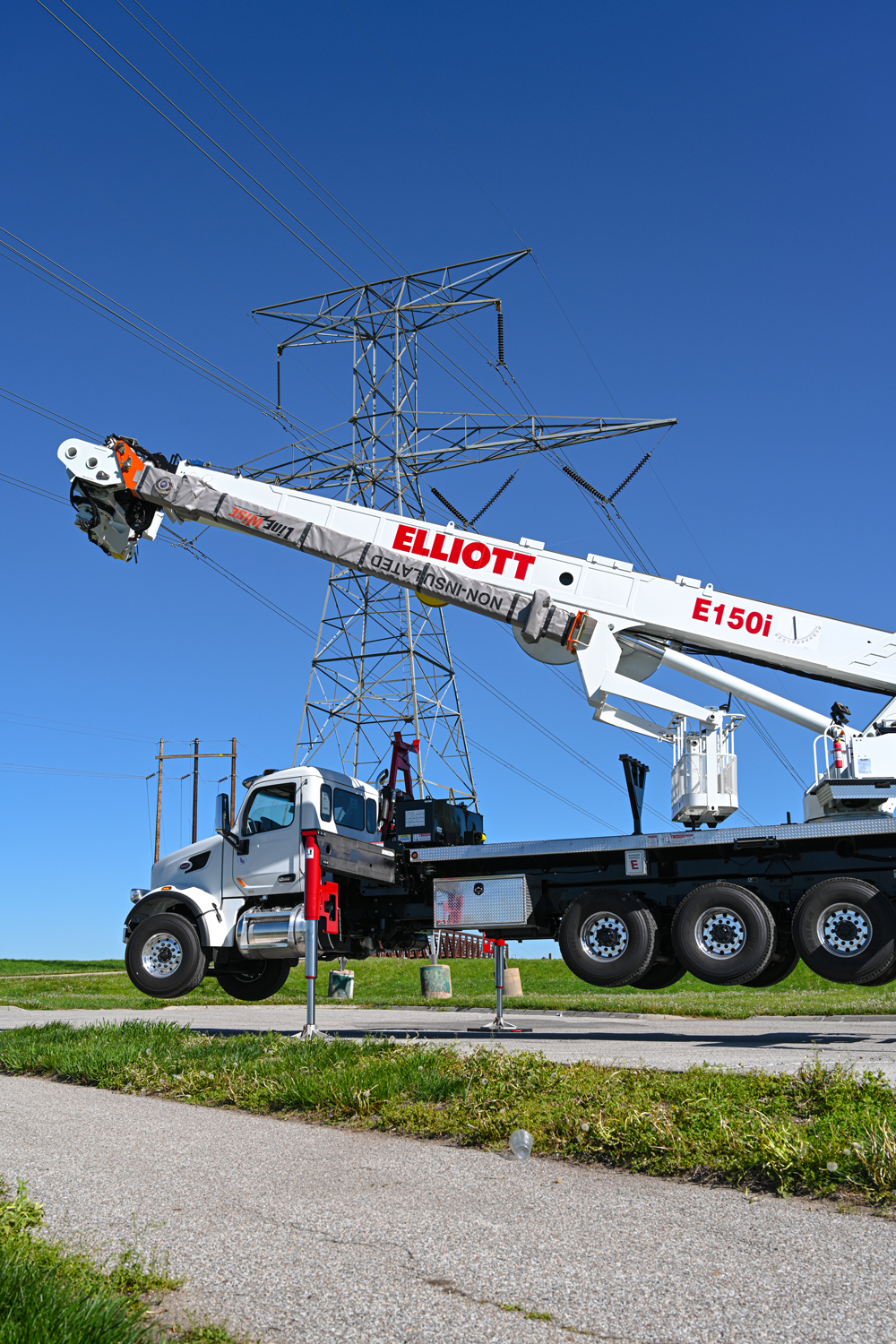 SIGN REFRESH
Sign relocation for D.R. Horton - America's Builder
The Sign Company of Wilmington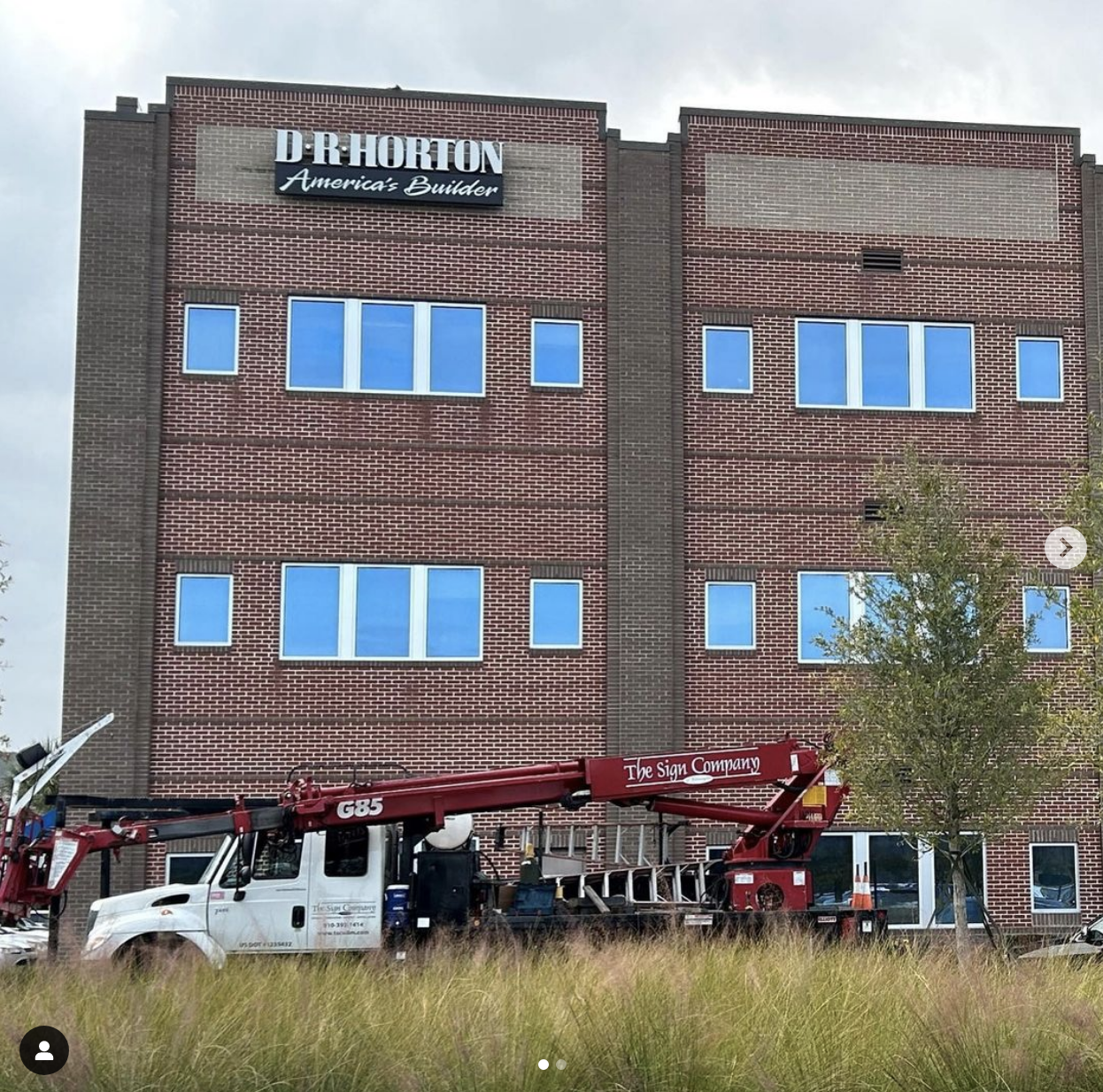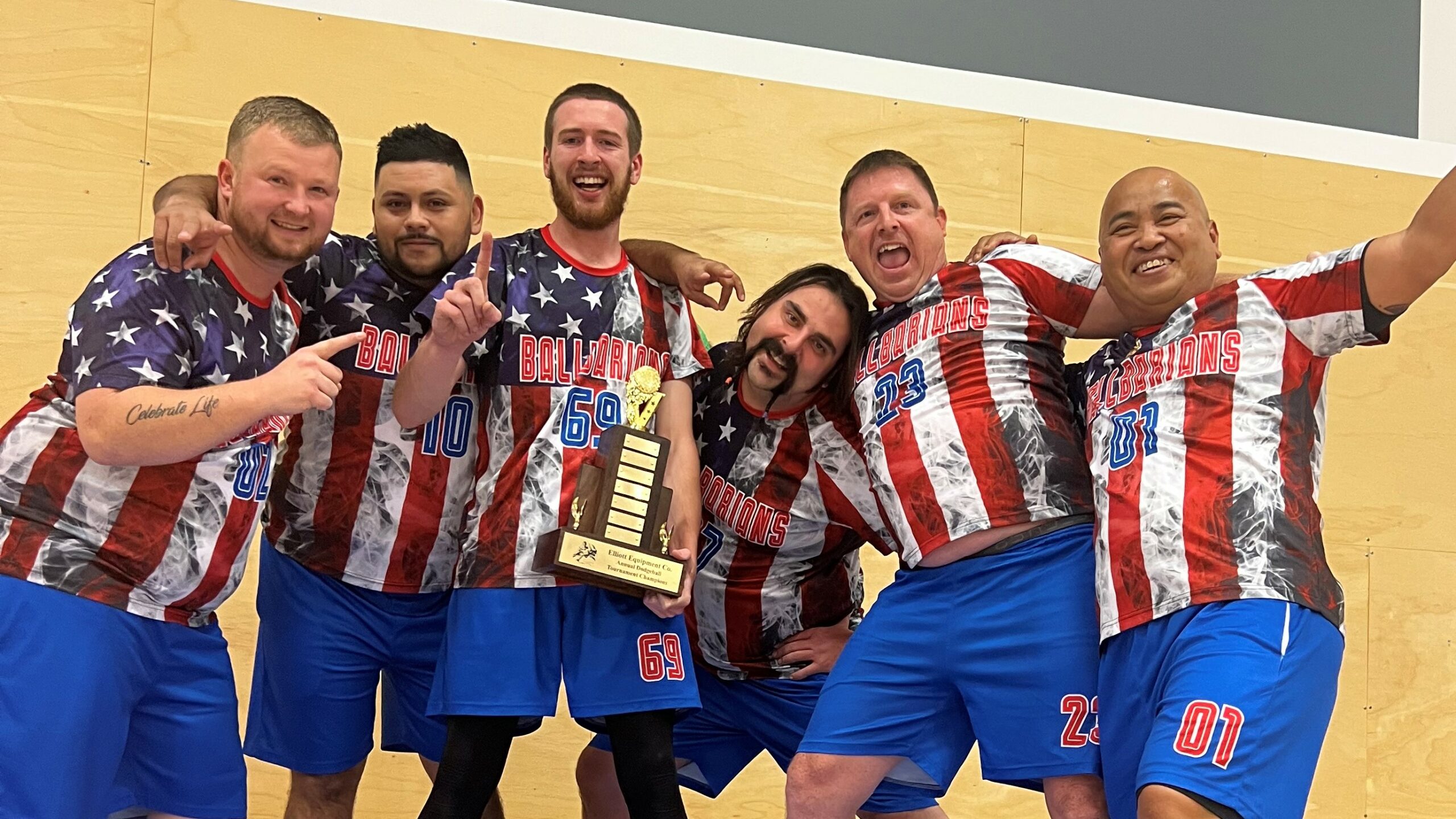 DODGEBALL TOURNAMENT
Elliott employees recently took a break from designing and building excellence to play in a dodgeball tournament! Organized by the social committee and hosted at the Banzai Volleyball Facility owned by Elliott Warehouse & Materials Supervisor Bo Yong, balls were thrown (and dodged), fun was had, and we ended the tournament (mostly) unscathed.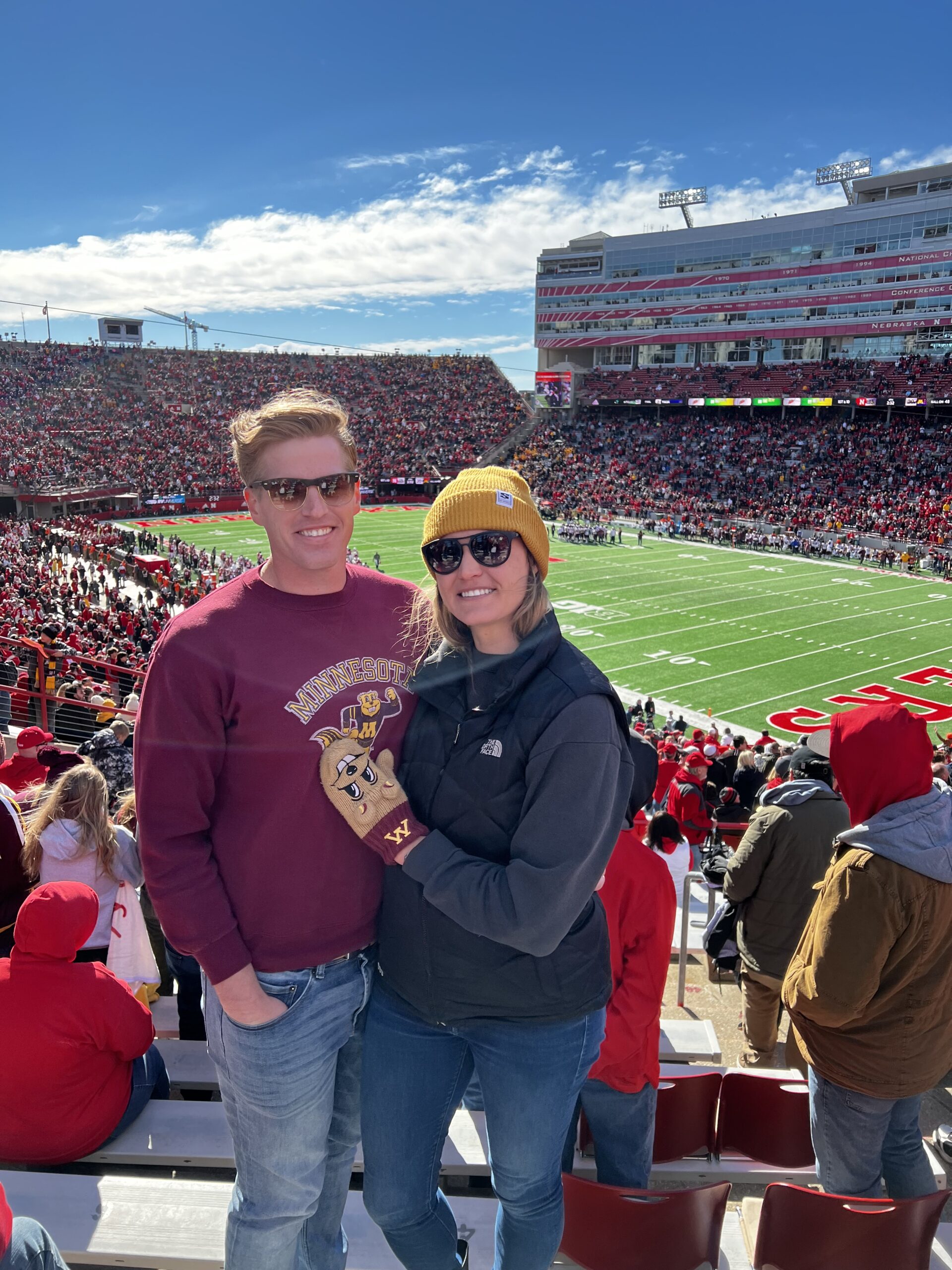 EMPLOYEE PROFILE:
Jason Hup
What is your Job Title?
Manager of Control Systems
When did you join Elliott?
July 14, 2014
What do you like best about working for Elliott?  Elliott is a very unique place to work, and I get to be a part of a great team every day. Elliott allows me a great amount of flexibility to experiment with new technology, and I enjoy being able to explore brand new solutions that can be applied to the variety of applications we offer.
What do you consider your biggest accomplishment at Elliott? My biggest accomplishment has been improving the quality of engineering designs by building tools that automatically check for errors. The tools we've developed help prevent issues on the shop floor before they start.
What is your favorite Elliott product and why?     The L65. I was part of the design team for the L60/L65 redesign, and I enjoyed giving one of our most successful models an update. Seeing the customer base really embrace the new design is very satisfying.
What are your personal hobbies?                                 I like to play basketball, ride my bicycle when I can, and spend time with my family and friends. Additionally, I've recently taken on the challenge of attempting to get a golf handicap under 30.
What is your all-time favorite movie, band/musician, or TV series?                                Movie: Step Brothers
Band: Blink-182 or Post Malone
TV Series: Breaking Bad for drama series, and The Office for comedy.
What is your favorite sport and team?         
My favorite sport: My favorite sport to play is basketball, and my favorite sport to watch is football. I closely follow the South Dakota State University Jackrabbits, Minnesota Vikings, and University of Minnesota Golden Gophers.
Tell us about your family, and pet(s), or give a fun fact about yourself!  My wife and I have been married for just over a year. She was an ICU nurse for 6 years at Nebraska Medical Center in Omaha, and recently quit that job to attend the University of South Dakota's Nurse Anesthesia program that starts in January 2023. We have a 2-year-old golden retriever named Lennox (Lenny) that we both enjoy spending a lot of time with.
DID YOU KNOW?
Multifunctionality
Did you know that one Elliott machine can take the place of two or more machines in a fleet? Having everything users need to tackle a variety of applications with just one machine saves space, a whole lot of time, and money. The bottom line? Multifunctionality translates to big cost savings and productivity.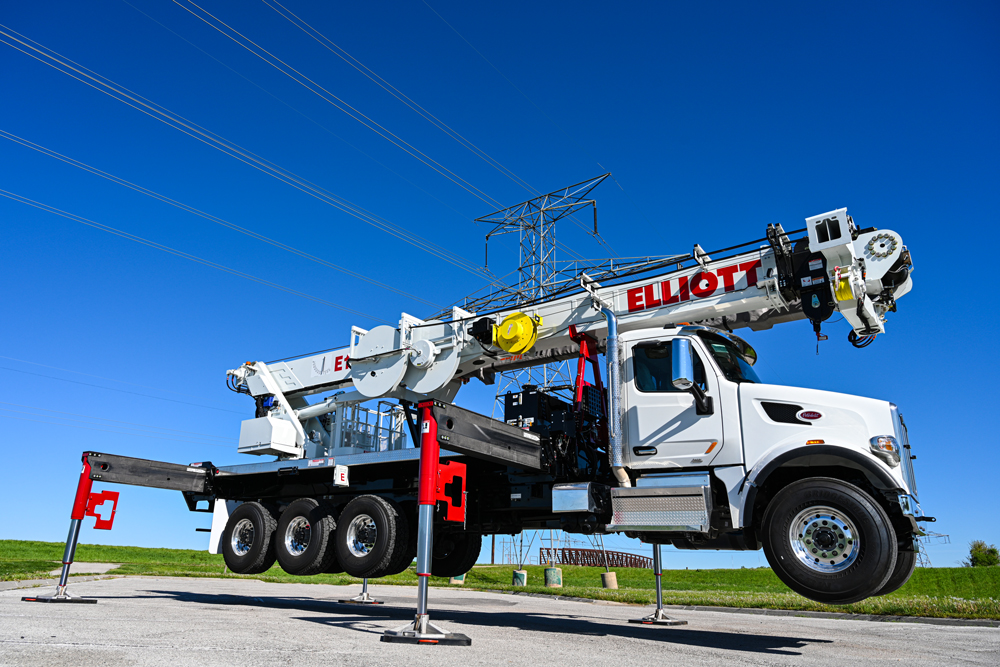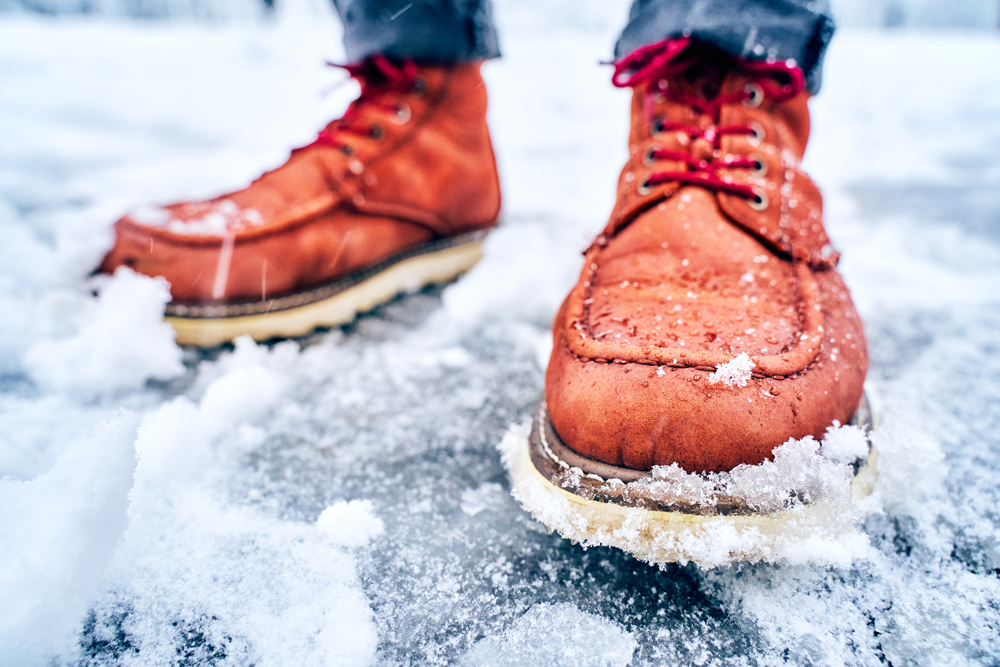 Working Safely in
Cold Weather
Winter weather can expose outdoor workers to frostbite, hypothermia, and cold stress, all of which can be dangerous. It is important to know the wind chill temperature to better prepare and perform the work safely.
OSHA recommends these work practices to stay safe in cold weather:
Know the symptoms of cold stress: reddening skin, tingling, pain, swelling, leg cramps, numbness, and blisters
Dress properly: wear at least three layers of loose-fitting clothing, insulated gloves and boots, and cover your head
Monitor your physical condition and that of your coworkers
Stay dry and pack extra clothes; moisture can increase heat loss from the body
Take frequent breaks in warm, dry areas
Drink warm liquids
For more safety tips, visit OSHA's Winter Weather page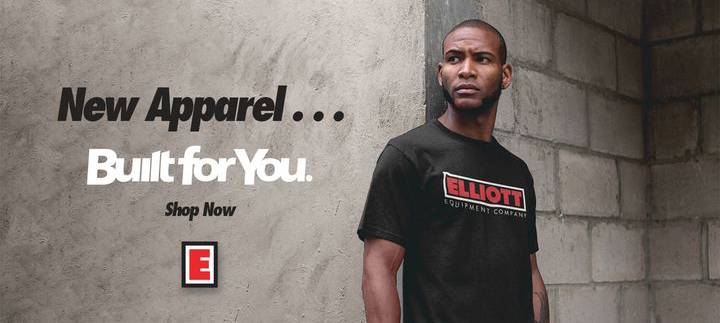 STOCK UP ON NEW ELLIOTT APPAREL, GEAR, and GIFTS
Elliott Equipment Company is excited to unveil our new online store at elliottbrandstore.com! Show off your Elliott pride and stock up on apparel, work and travel accessories, drinkware, tools, gifts, and more. With the holiday season right around the corner, there's never been a better time to impress the machine lovers in your life.