FEATURED PRODUCT: TILTING CRANE CAB
Our Feature of the Month is the tilting crane cab that goes on all 40142 BoomTrucks and is available on select other models as well.
Users love the enhanced visibility (and easily replaceable polycarbonate glass) as well as the top-notch operator control station (including heated seats, tinted windows, front and top window wipers, AM/FM stereo, AC, and more)!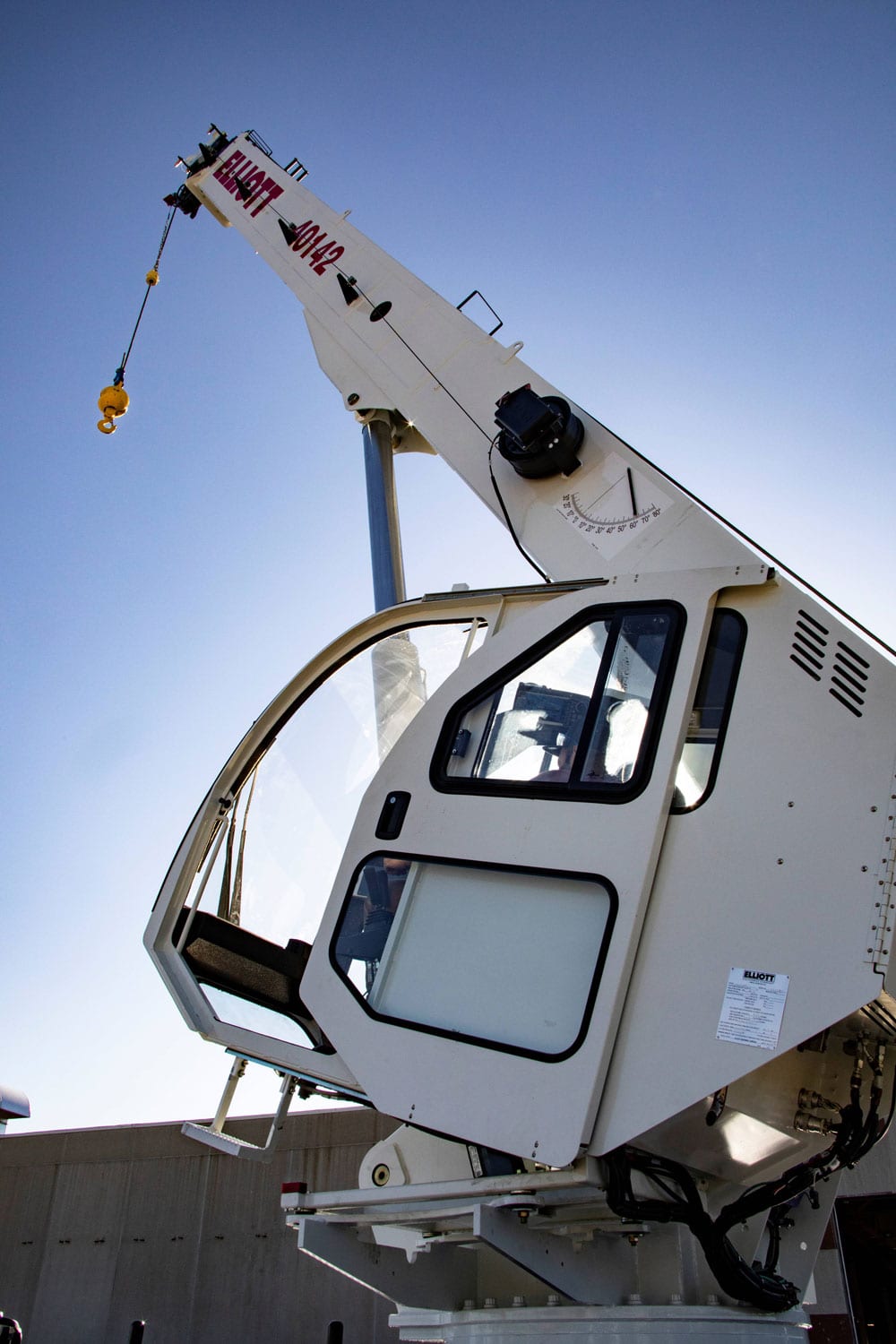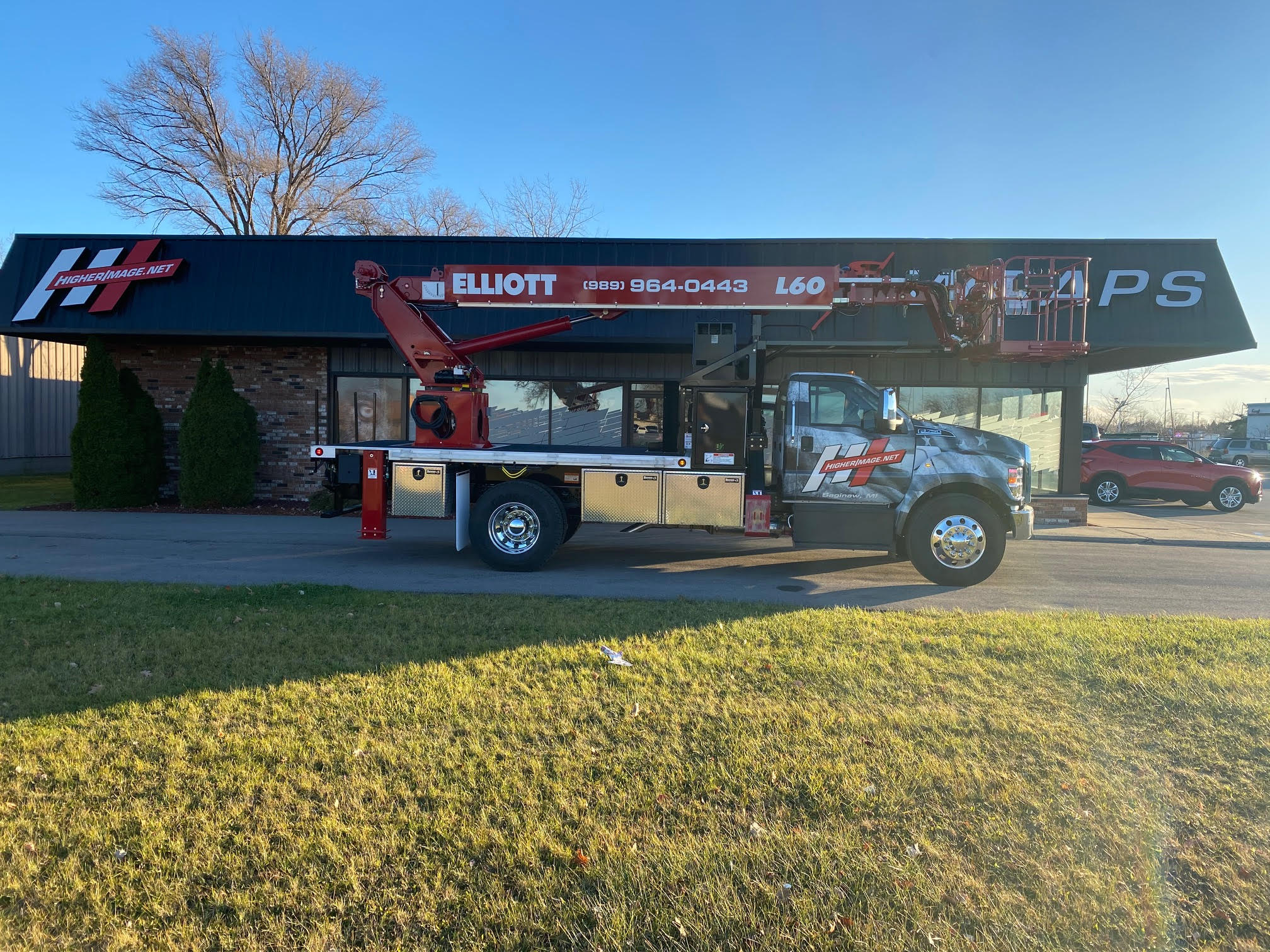 'Built For You' Testimonial
"My guys are loving the new truck for sure. We wrapped the cab in a blacked-out US flag and it looks sweet!"
- Shad Sprague, Higher Image Signs & Wraps
SAFETY TIP: DAILY INSPECTIONS!
Use the daily inspection criteria in the operators manual as a guide as well as all applicable federal, state, and local inspection requirements. These requirements include, but are not limited to, the following:
Perform a walk-around inspection looking for cracks, corrosion, damaged components, missing bolts or fasteners, etc.

Check visual and audible operator aides for proper operation per the manufacturer's requirements.

Visually inspect fiberglass and insulating components for visible damage and contamination.

Check for missing or illegible operational and instructional markings.

Check hydraulic and pneumatic systems for observable deterioration and excessive leaking.

Check electrical systems for malfunction, dirt, signs of excessive deterioration, and moisture accumulations.

Perform functional tests that include setting up the equipment for operation, including outriggers and stabilizers; cycle each boom function through its complete range of motion from the lower controls, except where operation through the complete range of motion would create a hazard; and check the functionality of emergency controls.
If any problems are found, they need to be addressed before starting work. Any suspected items shall be carefully examined or tested and determination made by a qualified person as to whether they constitute a safety hazard. All unsafe items shall be replaced or repaired before use.