L65 HiReach
The L65 combines the best of all worlds – long reach, low weight, heavy-duty material handling, and a wide range of platform productivity tools into an unbeatable package for your operations.
The L65 weighs over 1,500 lbs less than its predecessor, the L60, while impressively offering MORE vertical reach and side reach, greater lifting capacity, and a smaller carbon footprint!
Some features users appreciate include the 170 degree platform rotation, precise controls, and bluetooth remote diagnostics for troubleshooting and reducing downtime. The L65 also offers user assisted deployment and stow technology, simplifying operations for the user.
The L65 is a great example of Elliott's commitment to incorporating customer feedback into newer models to offer greater performance, less weight, better ergonomics, and easier serviceability. Built for You.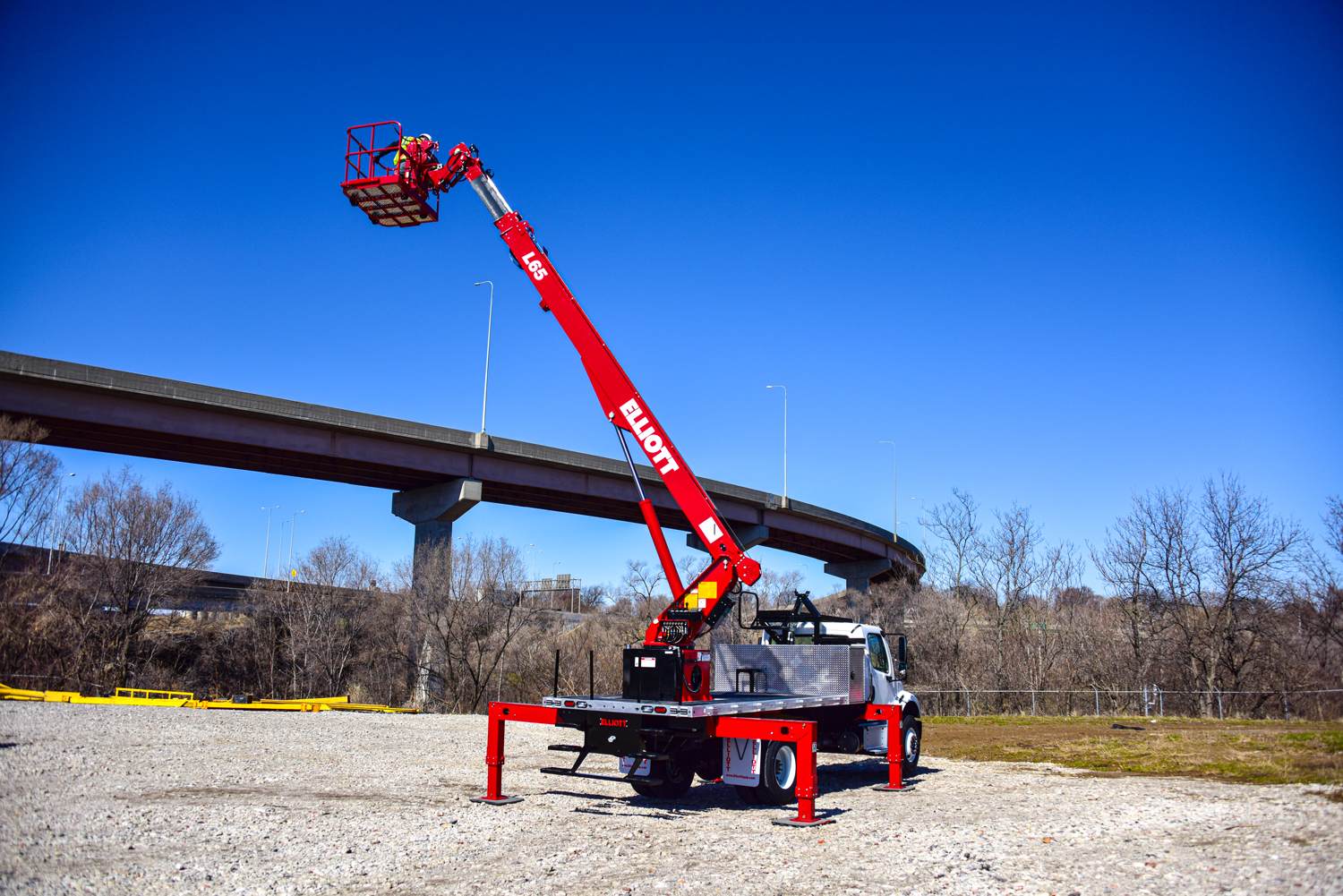 ALL SMILES!
"New freestanding sign manufactured and installed for @smithfamilydental.nc "
A Passion For Perfection Providing Professional Signage since 2004.
Successful businesses are built around their image. An incredible amount of time, money, and effort is put into portraying the personality of a company. You want to make sure your message resonates not only in what you say to your customers hear but also in what they see. Your sign puts a face to the name, creating an indelible image that customers mentally carry with them.
The Sign Company of Wilmington (Wilmington, NC)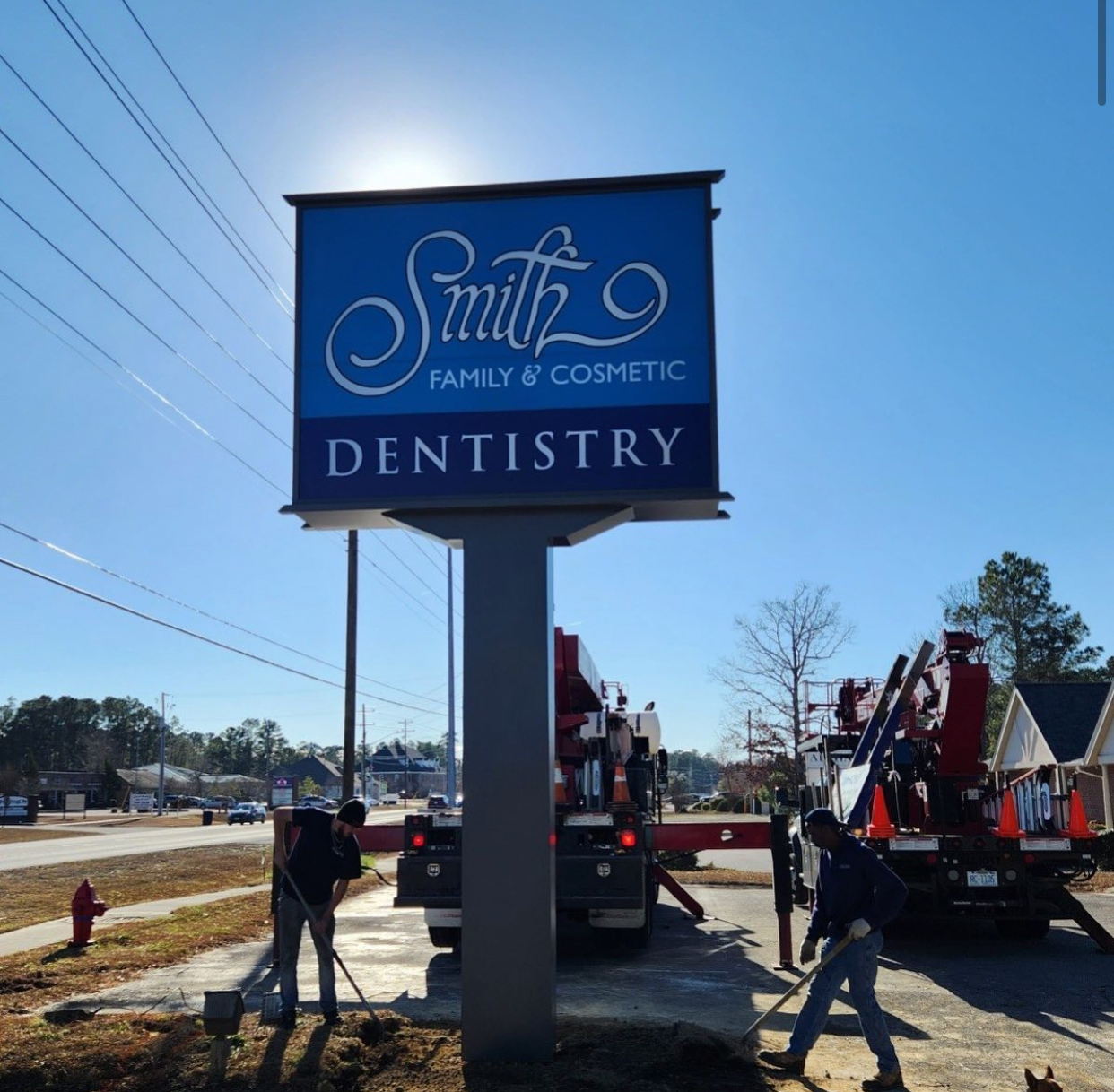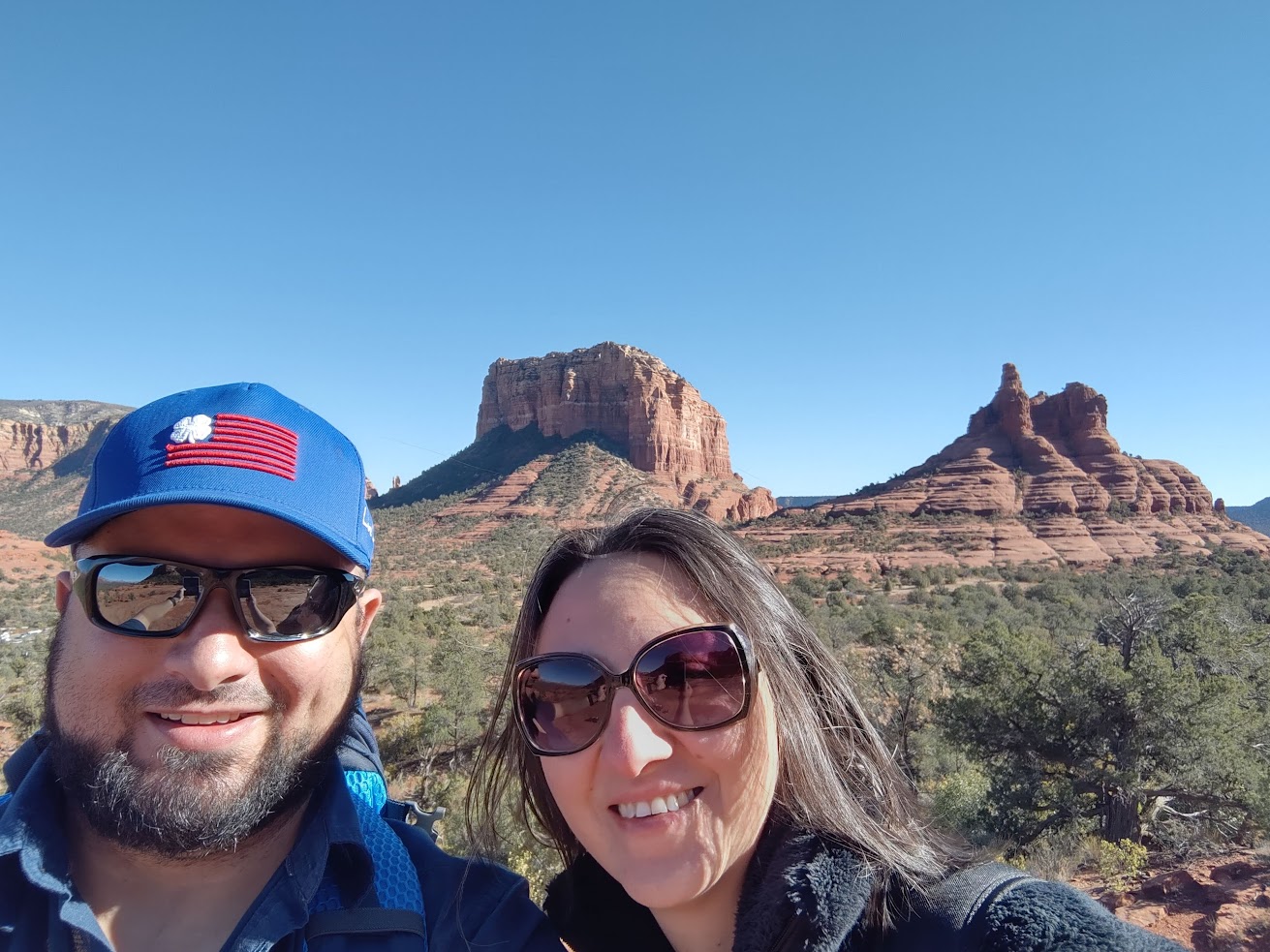 EMPLOYEE PROFILE:
Dieter Stapelberg
What is your Job Title?
Director: Information Technology
When did you join Elliott?
March 2018 and again in August 2021.
What do you like best about working for Elliott? It's a family-owned business and everyone is in the same plant, working toward the same goals.
What do you consider your biggest accomplishment at Elliott? Building out new IT infrastructure so Elliott can have business intelligence to make informed decisions.
What is your favorite Elliott product and why?    The L65. It's the first Elliott I got a ride in, and the auto-stow is awesome.
What are your personal hobbies?                                Woodworking, 3D printing, crypto mining, and mountain biking.
What is your all-time favorite movie, band/musician, or TV series?                             
Movie: Ad Astra
Band: Pearl Jam
TV Series: Lost
What is your favorite sport and team?         
Mountain biking and my favorite rider is Greg Minnaar.
Tell us about your family, and pet(s), or give a fun fact about yourself!
My wife is Yana and our American Staffordshire Terrier is Lebowski. My fun fact is that I paddled a kayak into Canada and we were turned around by a US Coast Guard patrol boat.
DID YOU KNOW?
Elliott has a contract with Sourcewell (the leading national government purchasing cooperative) to provide educational, governmental, and nonprofit agencies with our products.   
We were awarded our contract based upon a comprehensive nationwide tender process, wherein Sourcewell's analysts selected us through competitive solicitations that meet or exceed local requirements. Sourcewell's process is continually refined to best meet the needs of participating agencies and allows us to offer exceptional products from nationally acclaimed suppliers.
Government agencies, schools, and universities can quickly and easily register to participate for free. There are no fees to use Sourcewell contracts, no commitment, and no obligation to purchase.
Benefits of being a Sourcewell member include:
Streamlines the contracting process and maximizes efficiency

No need to establish and or duplicate bid documents or contract process

Reduces the impact of staff reductions and budget cuts
Sourcewell members - Let's discuss your unique personnel and material lifting challenges and develop a solution to best meet your needs.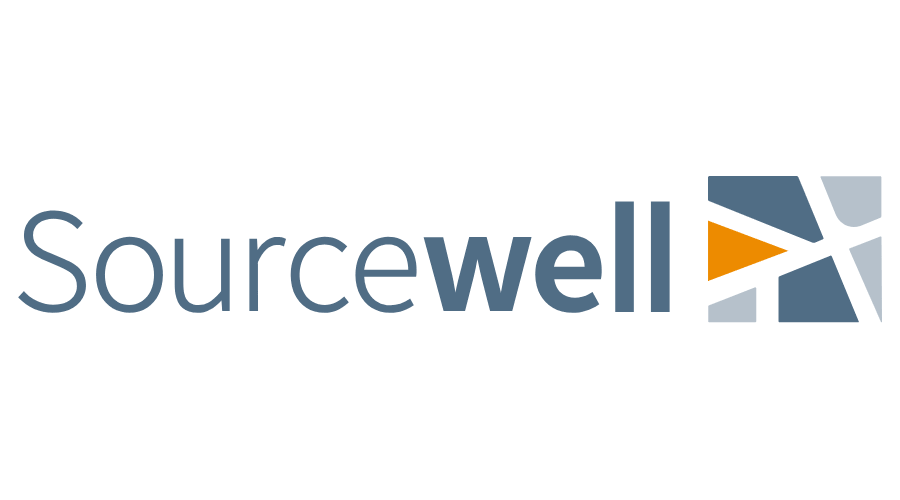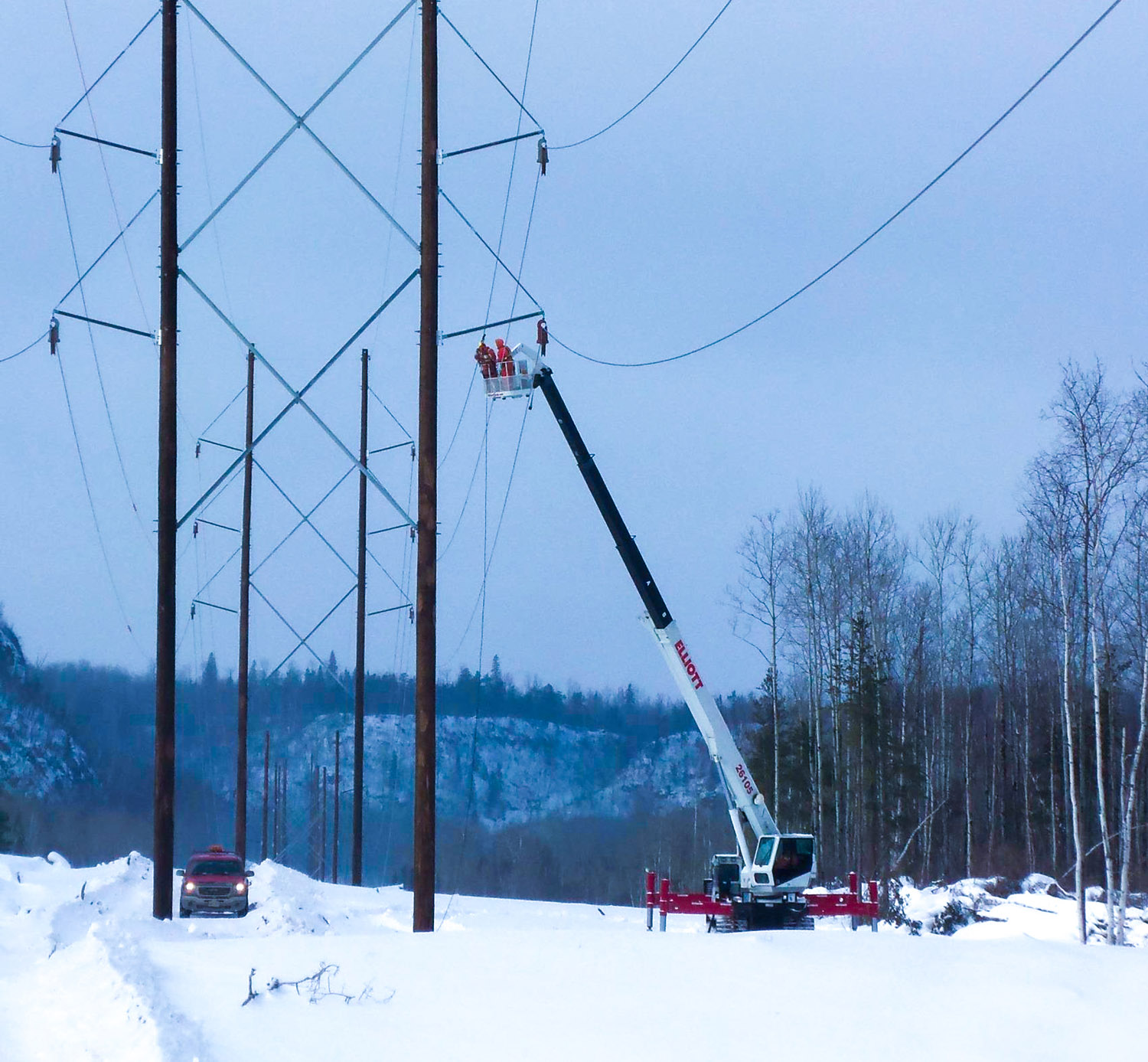 Spotlight on Safety: Winterizing
Preparing your Elliott machines for cold weather is an important step in ensuring longevity. Here are 6  maintenance steps to consider in the wintertime.
Heaters in the platform 
Stay comfortable while working in an aerial lift or crane platform by adding heat. A 110V heater on the platform provides the warmth you need to keep working until the job's done. 
Wear proper attire


Ensure you are dressed properly by wearing at least three layers of loose-fitting clothing, insulated gloves and boots, and covering your head.

Prepare your chassis for the cold
Be sure to ensure that your truck is equipped with adequate tire tread and tire pressure for driving in snowy weather. Check all brake and turn signal lights to make sure drivers are aware of you far in advance. Also, check systems on the chassis that can pose potential problems in the cold, such as water in air tanks, batteries, and engine fluids.
Oil warming solutions
When the temperature drops, so do the temperature of hydraulic oil. Cold oil dramatically decreases flow in the hydraulic system, which causes many equipment functions to slow down and underperform. Instead of running your oil for a long time to warm it up before operating the machine, consider adding a heater to the hydraulic oil tank to accelerate the warmup. 
Hydraulic oil replacement
Standard hydraulic oil has a viscosity that's ideally suited to an average climate. When the temperature drops, your oil will lose stability and require additional heating before operating. Consider replacing your oil with specialized cold-climate oil that has a lower viscosity and retains stability in temperatures as low as -50° F.
Cold weather hoses and seals
Expecting brutally cold temperatures? Replace critical hydraulic hoses and seals with specialized cold-weather replacements that stay soft even in the coldest climates. Before operating, make sure your hoses are tightly secured.
For additional winter safety tips, visit OSHA's Winter Weather page.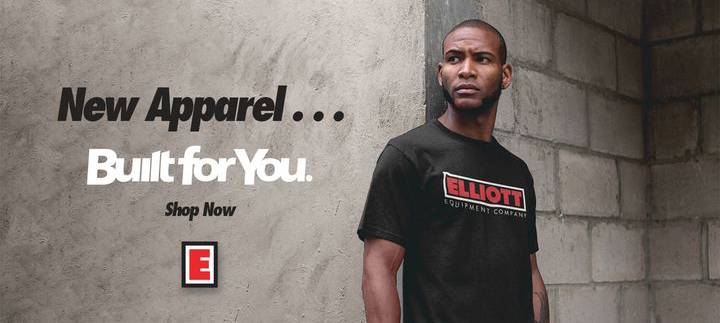 STOCK UP ON NEW ELLIOTT APPAREL, GEAR, and GIFTS
Elliott Equipment Company is excited to unveil our new online store at elliottbrandstore.com! Show off your Elliott pride and stock up on apparel, work and travel accessories, drinkware, tools, gifts, and more. With the holiday season right around the corner, there's never been a better time to impress the machine lovers in your life.