40142 BoomTruck
Featuring Elliott's tilting crane cab and your choice of full hydraulic or electric/hydraulic controls, the 40142 BoomTruck is backed by two-year parts and labor warranty and lifetime structural warranty and can be configured to meet the specific needs of your application.
KEY BENEFITS
Tilting crane cab provides outstanding visibility

DynaSmooth hydraulic system delivers exceptional user feedback and precise control

Heavy-duty boom tip design adds strength when using jibs

User-friendly graphic LMI interface 

Bluetooth diagnostics and parameter screens for easy troubleshooting, even remotely

Friction-free jib extension for smooth deployment and stowage

Proprietary boom design ensures smooth, chatter-free operation

Large, two-worker platform with radio remote controls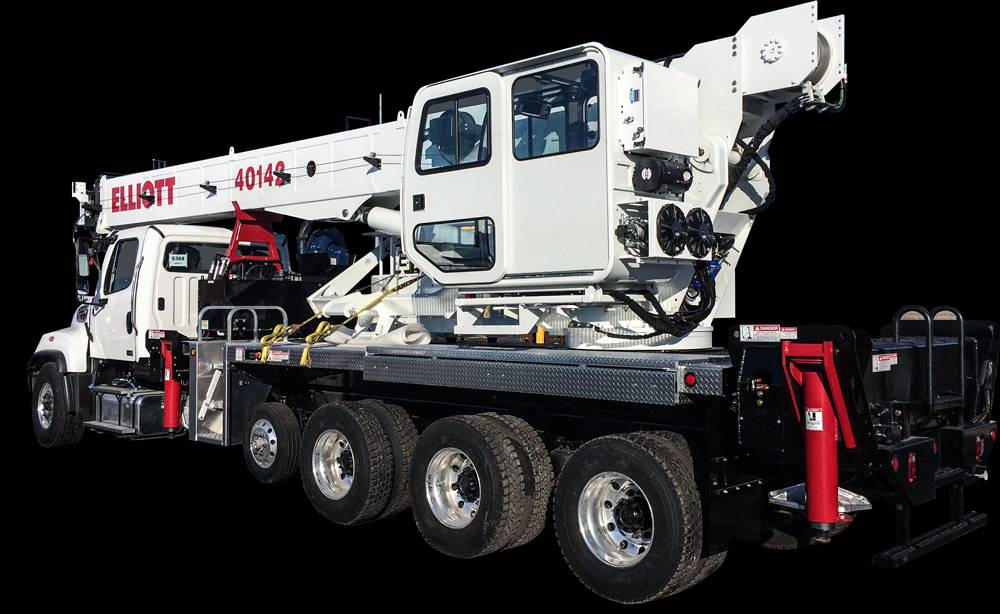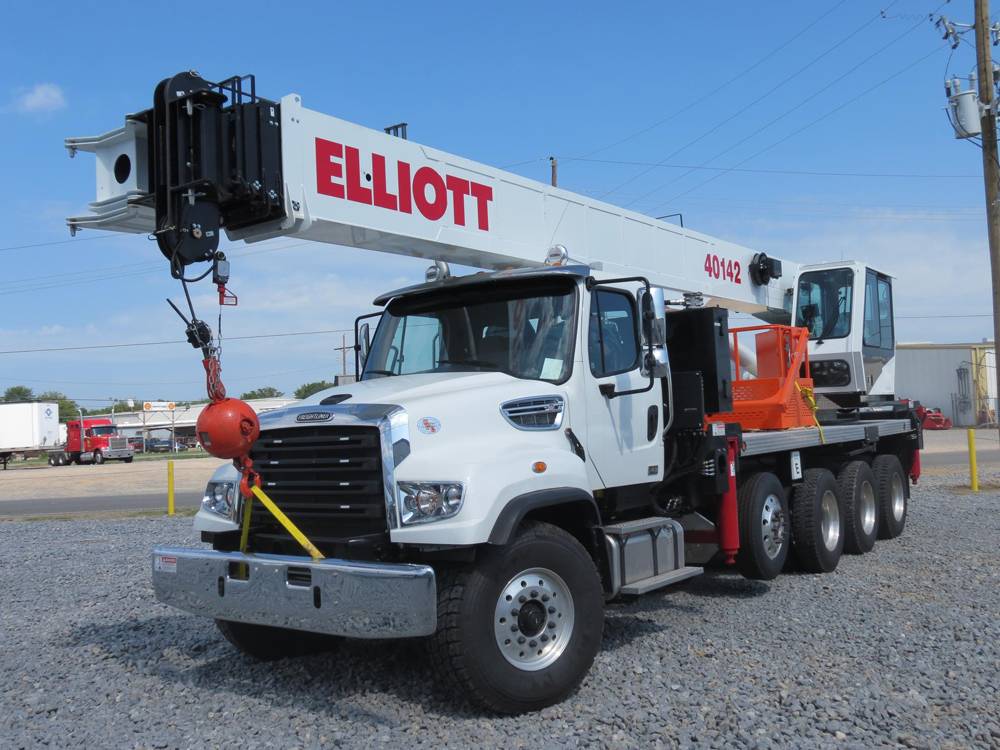 NEW
SIGN
INSTALL
"The second pylon for the
Meadow Ridge Shopping Centre
is looking good!" 
BMB Signs Ltd. - British Columbia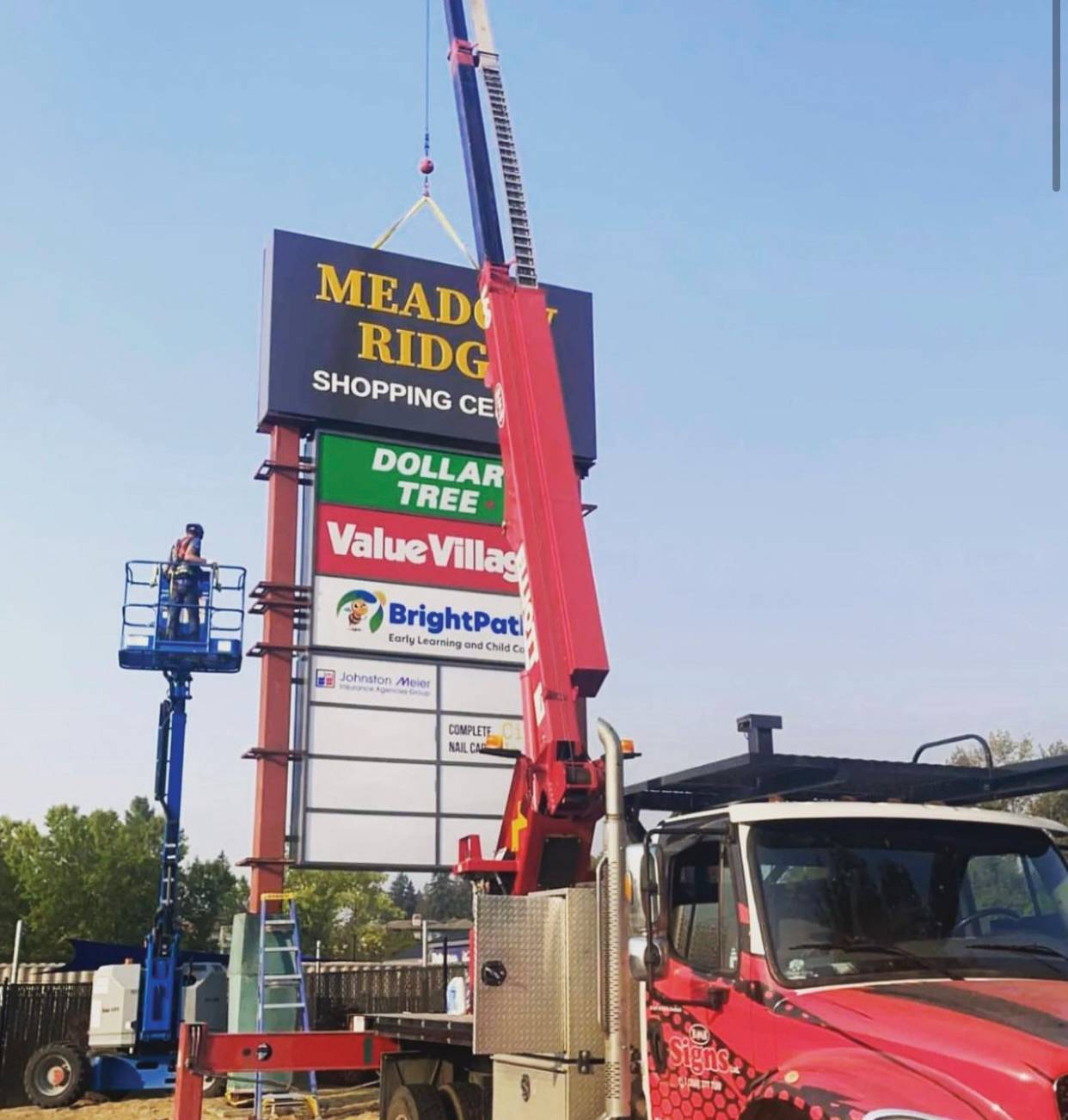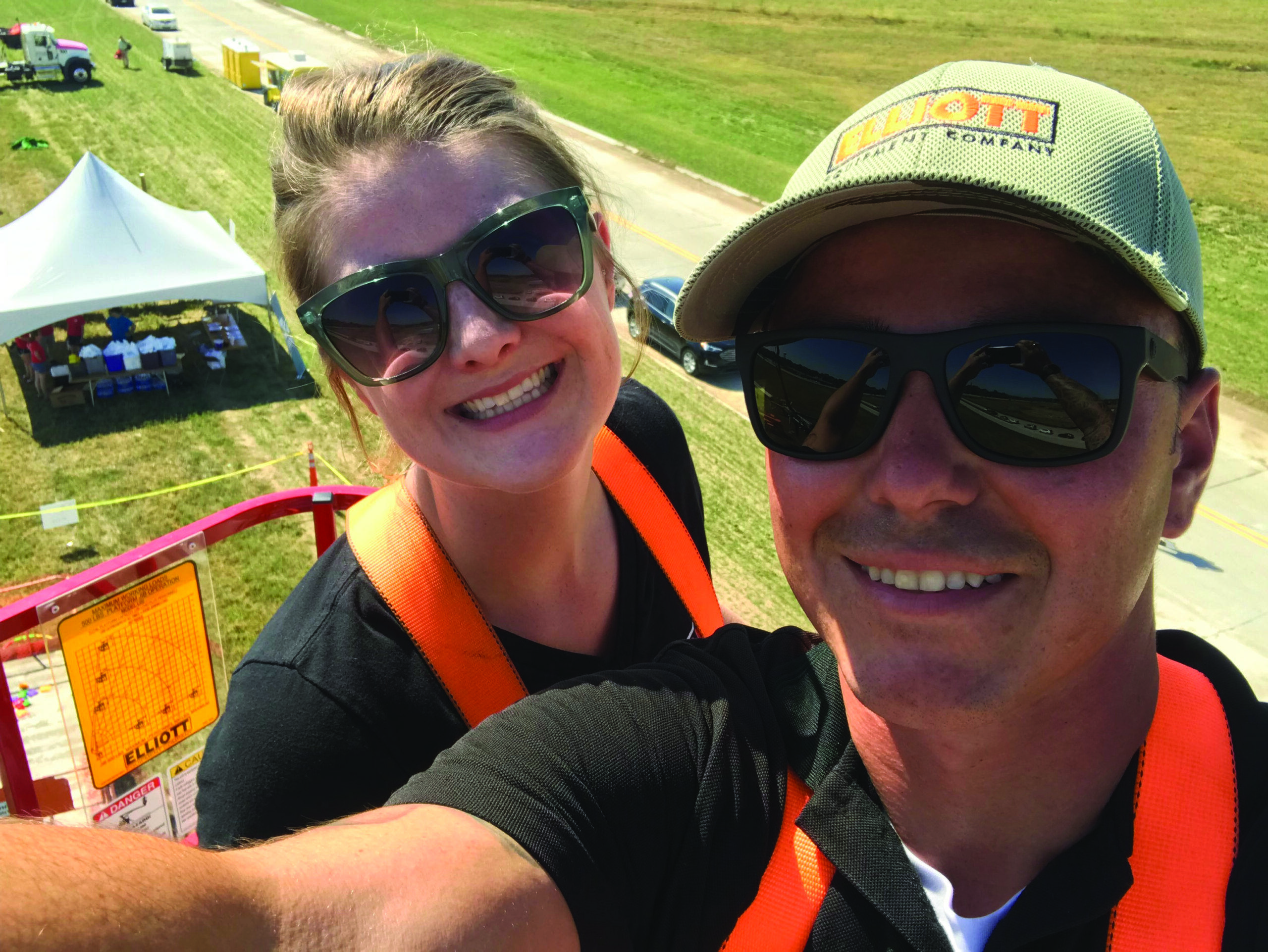 EMPLOYEE PROFILE:
Justin Gordon
What is your Job Title?
Product Testing & Quality Assurance Manager
When did you join Elliott?
March 2014
What do you like best about working for Elliott?    As a team, we can work through challenging issues together as well as how we strive daily to produce world class product. Also, experiencing the extraordinary opportunity to be a part of the Elliott team where I am surrounded by team members who are extremely talented in our industry.
What do you consider your biggest accomplishment at Elliott? Being able to been a part of the management team over the past 5 years.
What is your favorite Elliott product and why?        The Digger Derrick series. I absolutely loved digging holes during the product testing process.  I am looking forward to the new Digger Derrick models (amid others) that are currently in the prototyping phase!
What are your personal hobbies?                              Among many, some of my personal hobbies are playing chess, cooking new meals with my wife, riding my motorcycle, spending time with family & friends, and attempting to hit the ball at least 25% of the time while golfing.
What is your all-time favorite movie, band/musician, or TV series?                                   This is a hard question! Movie: Goodfellas; Band/Musician: The Offspring; and TV Series: The Wire.
What is your favorite sport and team?         
My favorite sport: is snowboarding, although I have not gone in a long time. Favorite team: If you know me, you know I don't follow sports on TV frequently, so I will just say "The Huskers." Although for the entire time I've lived in Nebraska, they have not been an exciting team. Maybe next season…
Tell us about your family, and pet(s), or give a fun fact about yourself!
Family: My wife is a radiologic technologist. She thoroughly enjoys being a part of the medical process and helping people. Pet: Our cat, Willow, sits at home all day doing who knows what.
Fun Fact: I learned this year that jumping out of a perfectly capable airplane with a functional parachute is a blast!
DID YOU KNOW?
Superior Subframe Foundation
Elliott's full-length, heavy-duty subframe comes standard on every machine we build.  This integral structural component is designed to disperse stress and maximize chassis life. The result is a smoother operating unit and longer useful life for your investment. In fact, all of the high-quality components that go into our products are designed to maximize service life and resale value. That is why we're able to back up all of our equipment with a lifetime structural warranty.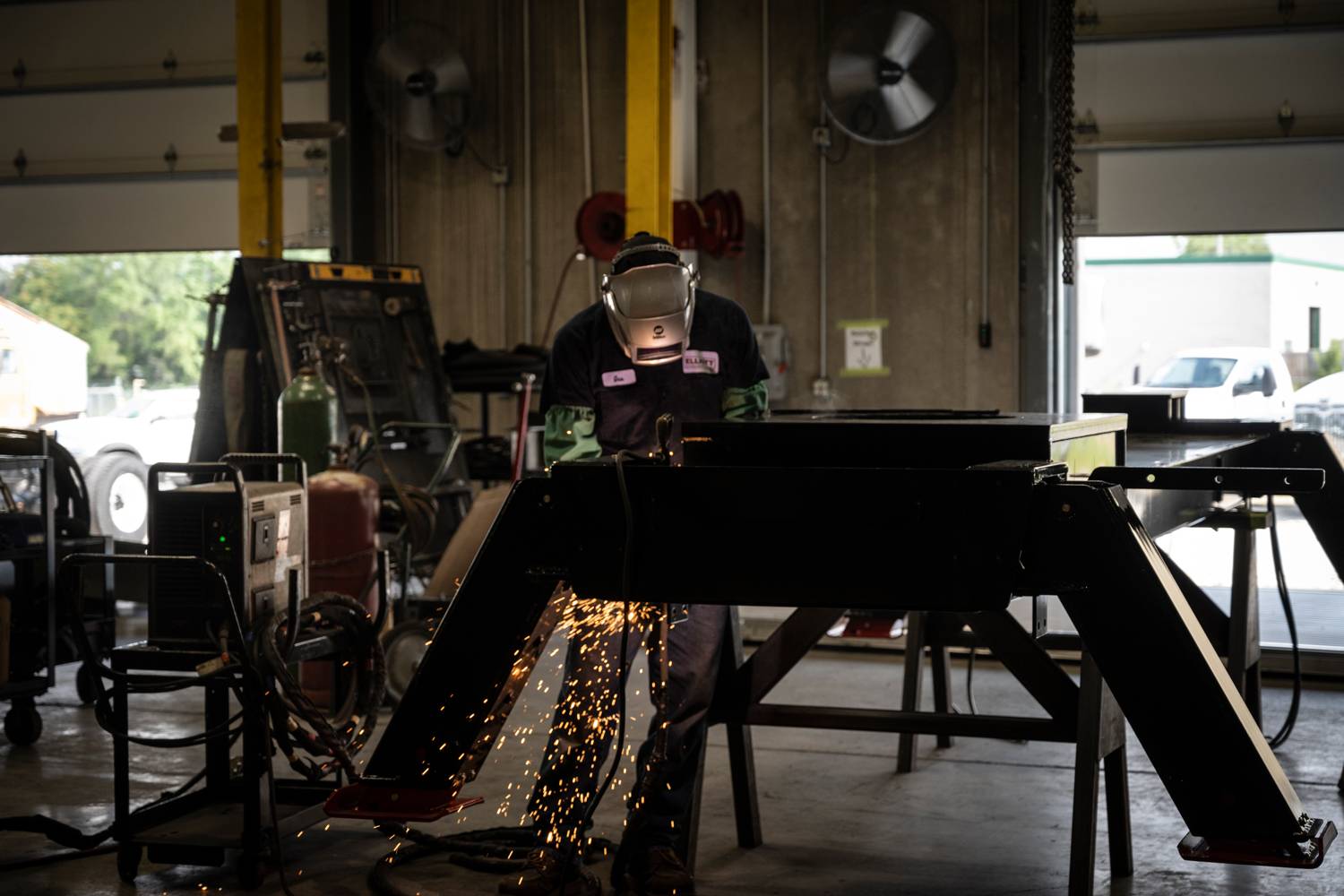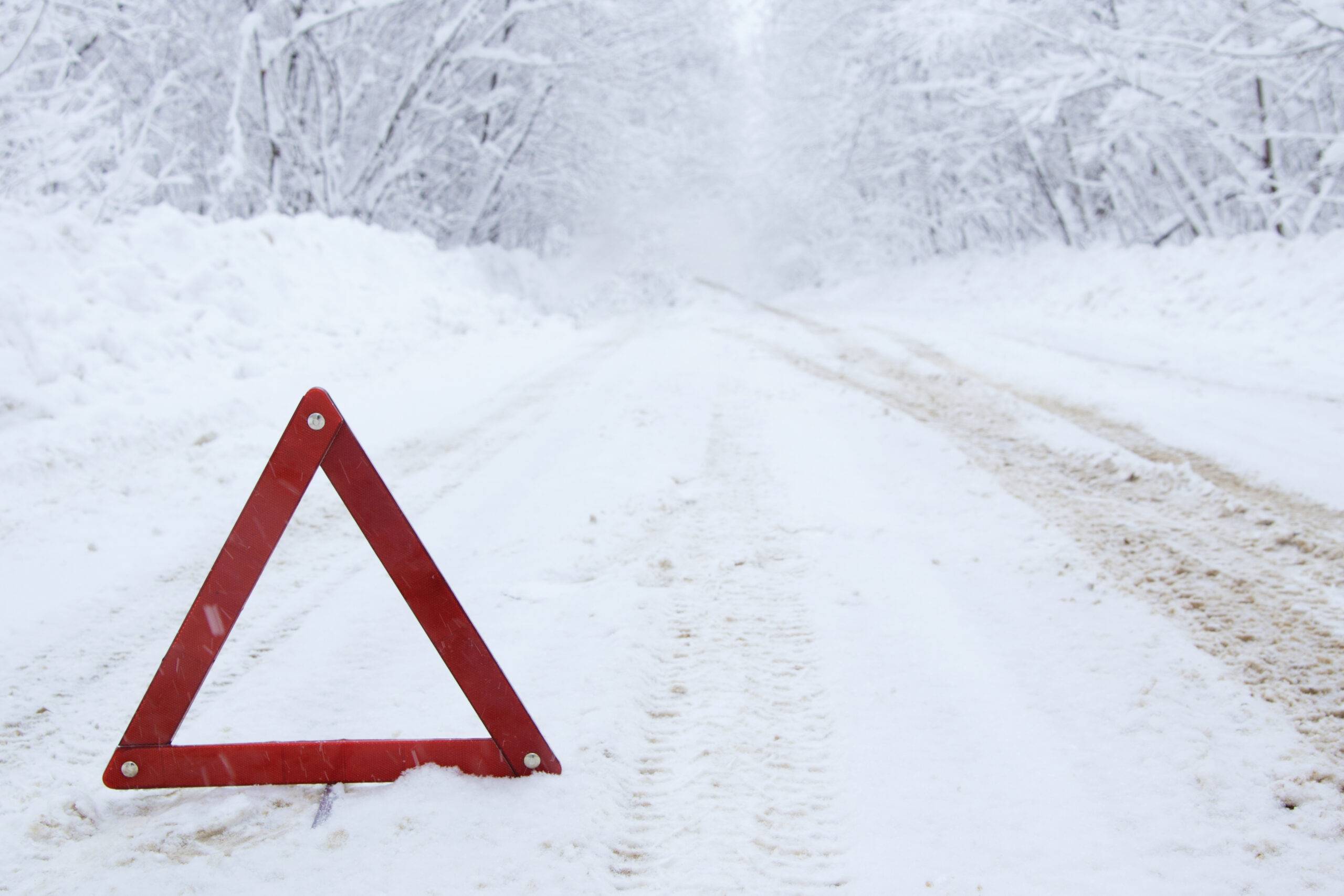 Winter Hazards
Be aware of winter hazards! In addition to cold stress, there are other winter-related hazards that workers may be exposed to in or out of the shop, such as slipping on ice or working near downed or damaged power lines.
Here are some tips from OSHA for staying safe during the winter months.
Recognize the hazards of winter weather driving and keep an emergency kit with the essentials in your vehicle.

To prevent slips, trips, and falls, employers should clear walking surfaces of snow and ice, and spread deicer, as quickly as possible after a winter storm. 

Keep it dry! Clear snow from trucks, parts and equipment before pulling them into the shop. When entering a building, remove as much snow and water from your boots as you can and squeegee any water or slush from the shop floor.

When working on downed or damaged power lines, electrical utility workers should use safe work practices, appropriate tools and equipment (including PPE). Extra caution should be exercised when working in adverse weather conditions.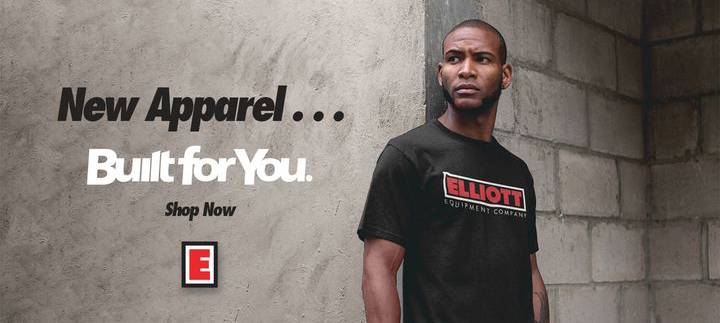 STOCK UP ON NEW ELLIOTT APPAREL, GEAR, and GIFTS
Elliott Equipment Company is excited to unveil our new online store at elliottbrandstore.com! Show off your Elliott pride and stock up on apparel, work and travel accessories, drinkware, tools, gifts, and more. With the holiday season right around the corner, there's never been a better time to impress the machine lovers in your life.