M87 - Best in Class
With its tall working height, class-leading working radius, material handling, and no CDL needed, the M87 HiReach is perfect for a wide array of construction and maintenance applications.
Key Benefits Include: 
87' working height 

77' wide side reach with zero tail swing lets you do more work per setup

30"x54" platform easily accommodates two workers + tools, and 180-degree platform rotation provides unbeatable access to the work area

2,000 lb main boom lifting capability increases machine versatility and utilization

500 lb capacity jib in platform acts as a second set of hands to hold work in place from the platform 

Heavy-duty structural components provide exceptionally long life and controlled ride

ANSI A92.2 compliance in all modes of operation

Backed by a lifetime structural warranty

MOUNTS ON NON-CDL CHASSIS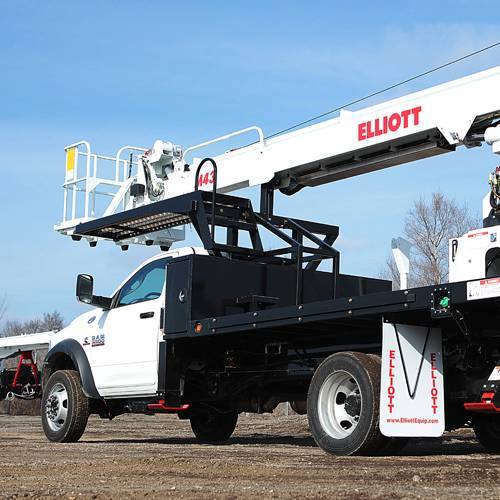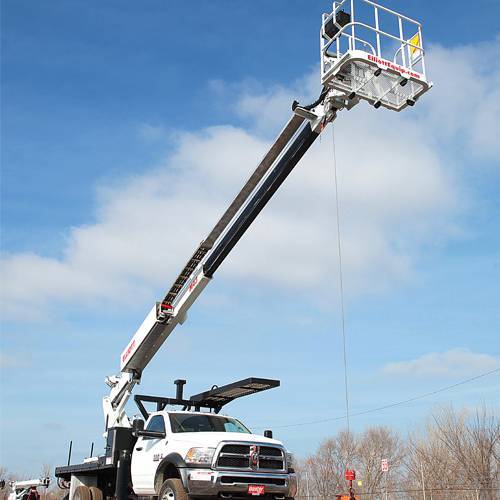 CUSTOM MADE
"Check out this photo of a custom-made freestanding sign for The Windstar Hotel in Carolina Beach, being installed by The Sign Company of Wilmington in North Carolina!"
A Passion For Perfection Providing Professional Signage since 2004.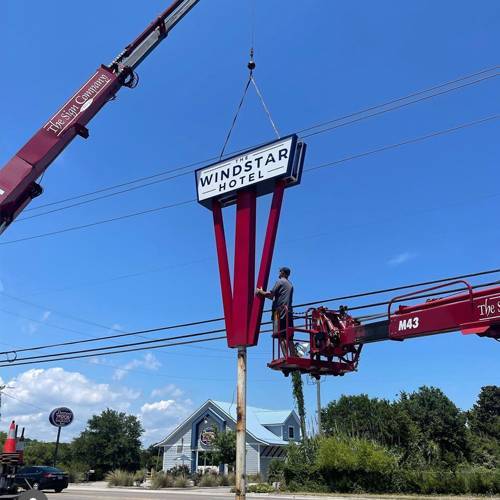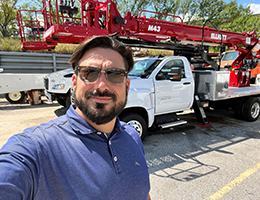 EMPLOYEE PROFILE:
Ricky Ness
What is your Job Title?
Field Service Representative
When did you join Elliott?
January of 2013
What do you like best about working for Elliott? To start, I love working for a family-owned business. Aside from that, the department I'm in is also great. I have an awesome boss and coworkers, and we all work great as a team.
What do you consider your biggest accomplishment at Elliott? I started off working in the IT department. I then moved to turret assembly and now I've ended up in the aftersales department. So, I guess just moving up in the company.
What is your favorite Elliott product and why?
I would have to say the L65. It's just a great and dependable unit.
What are your personal hobbies? I love getting the kids outdoors and going fishing. In the last couple of years, I've also developed a love for cooking. I try making new things, and getting the kids involved makes it all the more fun. I also really enjoy playing poker, but I think that's mostly for the time I get to spend sipping whiskey and hanging out with friends.
What is your all-time favorite movie, band/musician, or TV series?
That's a tough one. I'll just give some of my favorites:
Movies: The Princess Bride, Old School, and Anchorman
Bands: Red Hot Chili Peppers, Jason Mraz, Led Zeppelin, and Dean Martin/The Rat Pack
TV Shows: Game of Thrones, Seinfeld, and The Walking Dead
What is your favorite sport and team? Nebraska Huskers and the Chicago Bears
Tell us about your family, pet(s), or give a fun fact about yourself!
I love spending time with my family. I have 4 kids: Aurora (15), Bear (6), Gracie (5), and Scarlett (3) who keep me and my wife extremely busy. We also have a bernedoodle named Charlie.
Did you know?
BUILT TO LAST
Elliott Equipment Company specializes in not only flexibility and customization, but our products are the toughest too. With our lifetime structural warranty, we can guarantee that our trucks are Built to Last.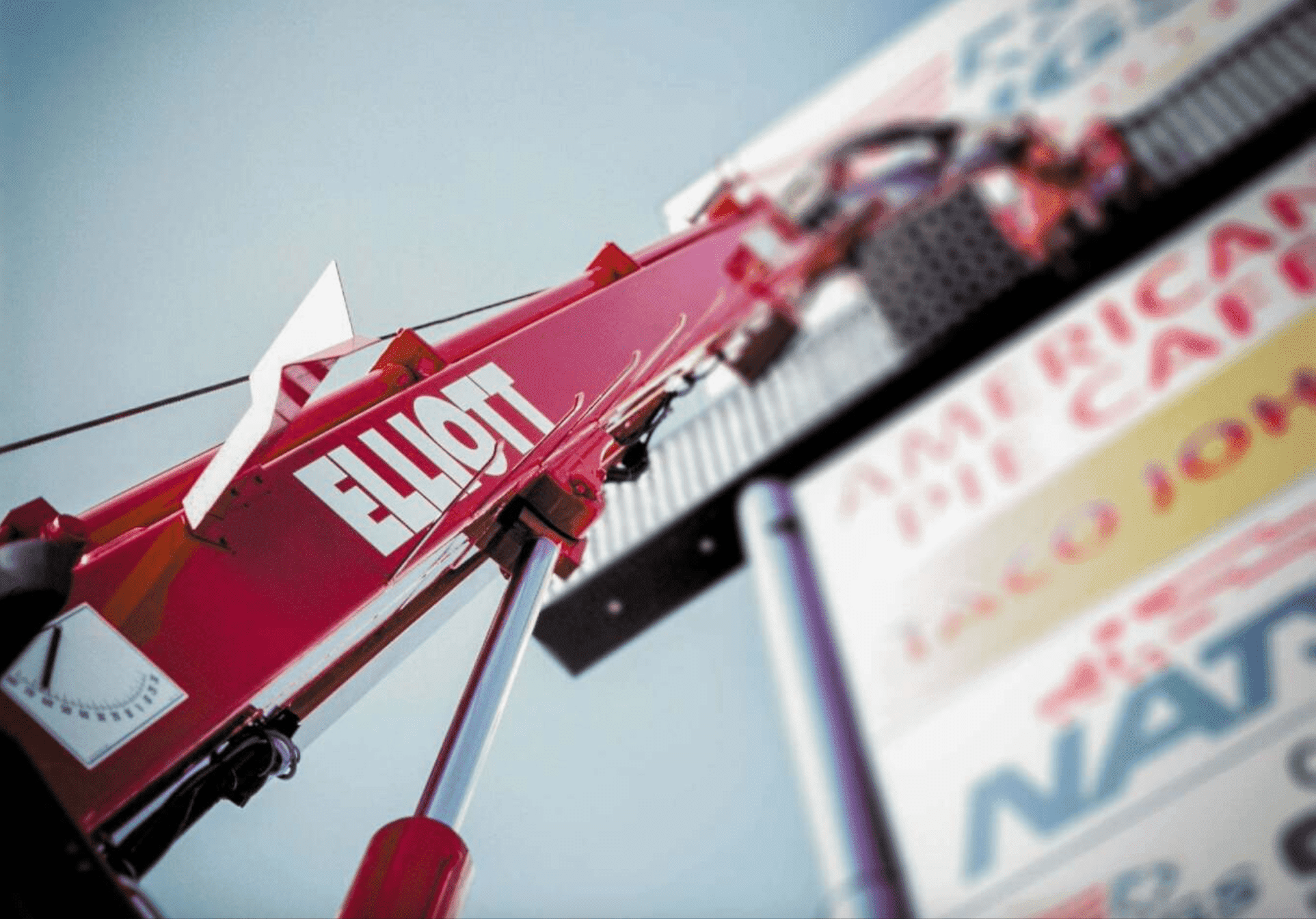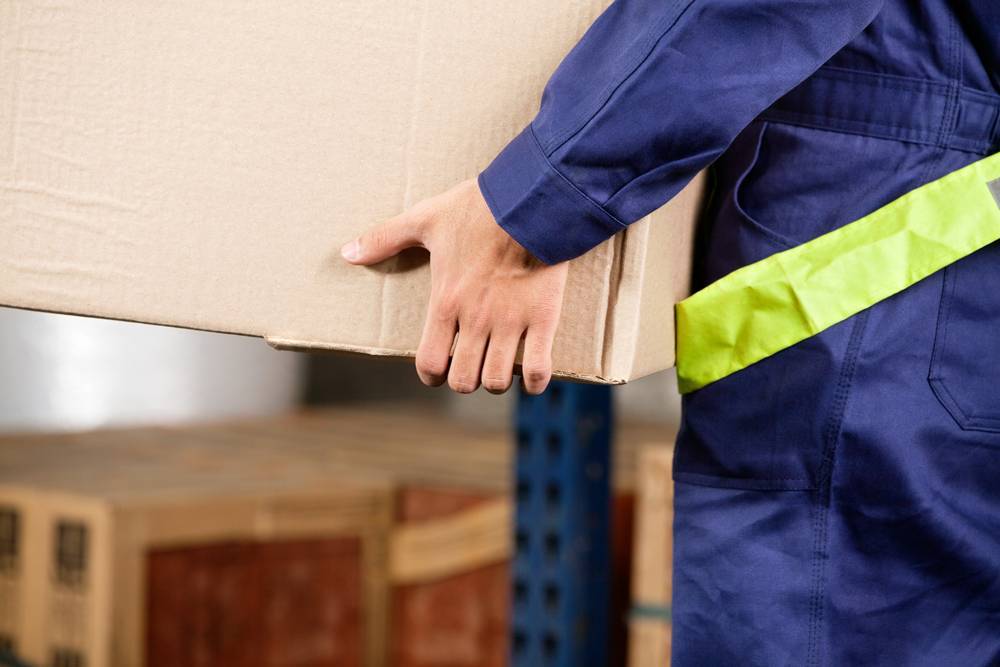 Safety Reminder
While lifting seems like a risk-free activity, there are many potential hazards. According to the Bureau of Labor Statistics (BLS) more than one million workers experience back injuries each year, with 75% of back injuries occurring while performing lifting tasks. 
Here Are 5 Tips from OSHA on Proper Lifting!
Plan

. Before lifting anything, check your path to ensure the work area is flat, dry, and free of debris. Then determine the approximate weight of the object and whether or not it's safe to lift on your own. 

Stretch

. Warming up before lifting can be the defining factor between an injury and gliding through your workload.

Technique

. To lift safely, you should stand as close to the load as possible, then bend your knees and keep your upper body upright so your legs do the lifting rather than your back. Look straight ahead and keep your back straight and shoulders back so you have a slight arch in your lower back.  
Carry.  Get a good grip on the load and use your feet to change direction, taking small steps as you go. As you change direction, lead with your hips and keep your shoulders in