Featured:
I60F HiReach
Elliott was proud to recently deliver an I60 to NJ TRANSIT. Covering a service area of 5,325 square miles, NJ TRANSIT is the nation's 3rd largest provider of bus, rail and light rail transit, linking major points in New Jersey, New York and Philadelphia.
NJ TRANSIT plans to use the Elliott I60F HiReach to maintain the catenary wires on the lines that supply electricity and power to the cars. With its self-leveling hydraulically rotating work platform mounted above the boom, operators get better access underneath the wires and more space to safely and comfortably work. And because it's telescopic, it doesn't have the potential to swing into oncoming trains like an articulated boom would.
Elliott's I60F HiReach is a 46kV insulated aerial work platform that features a 65′ working height and a 40″ x 60″ fiberglass two-man work platform with a 600 lb capacity. The three-section hydraulic boom offers smooth functionality and a precise 'point and shoot' ride. As with Elliott's other HiReach products, the I60F is available with a main winch (3,650 or 2,000 lb), a jib winch in the work platform (500 lb) and full customization.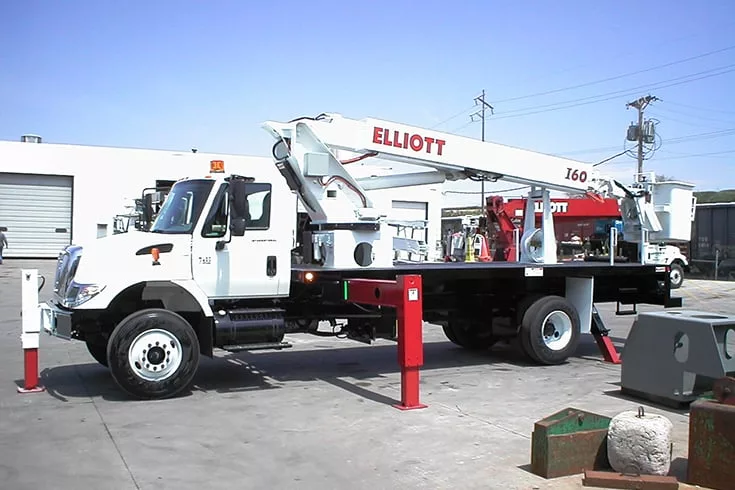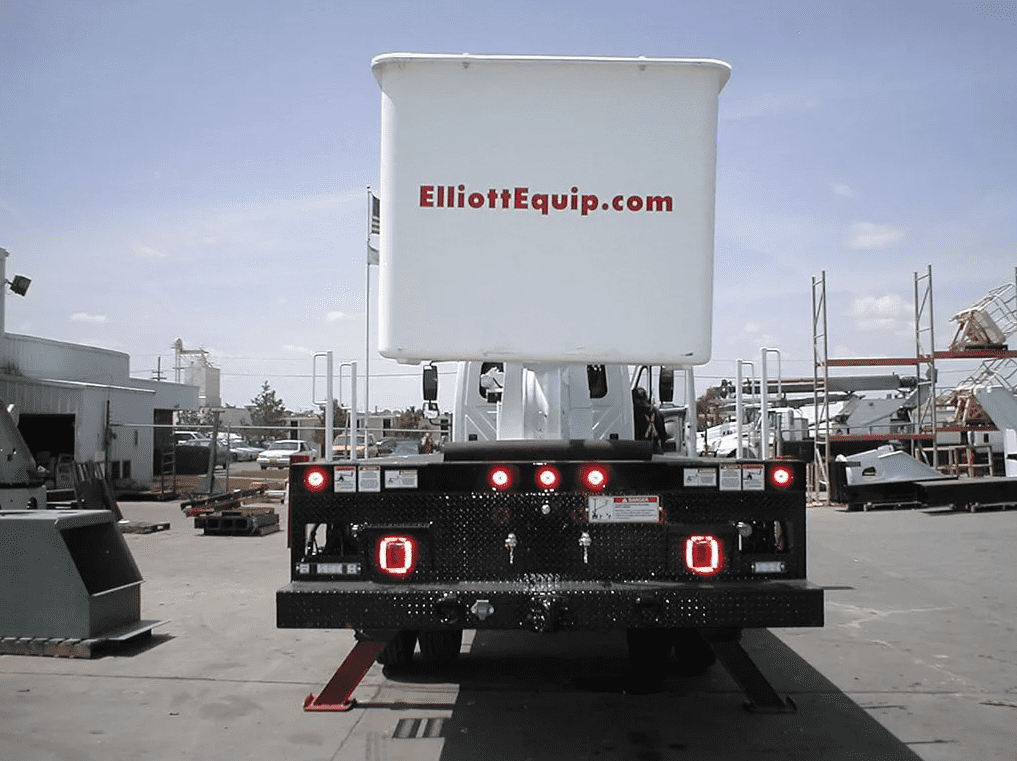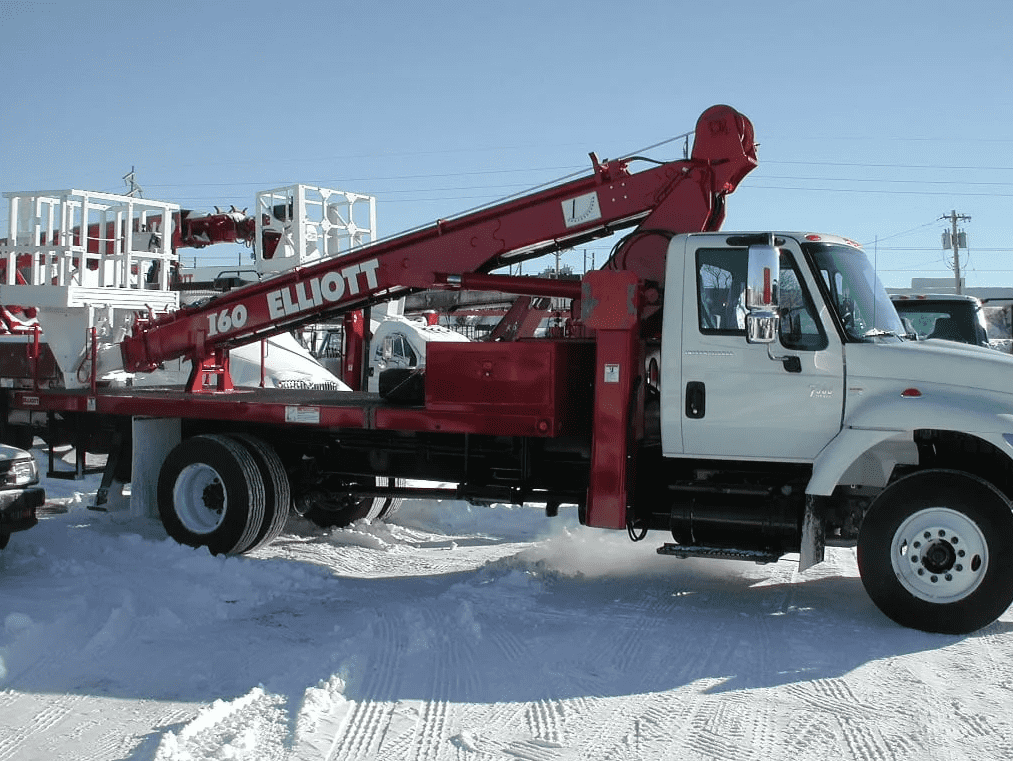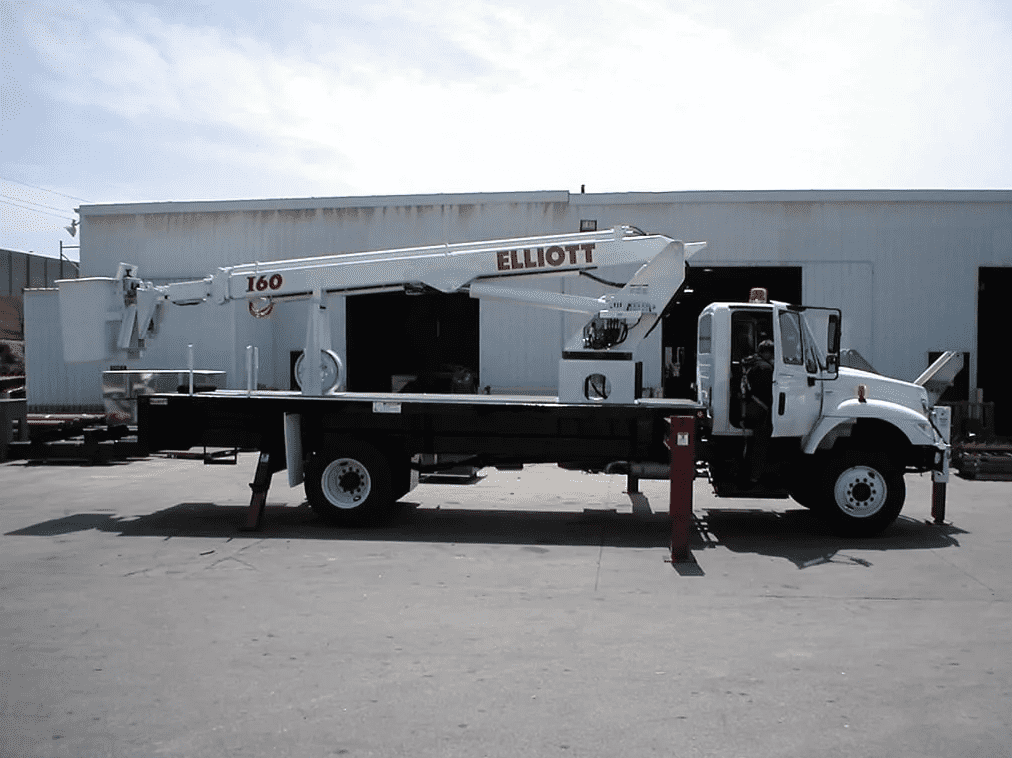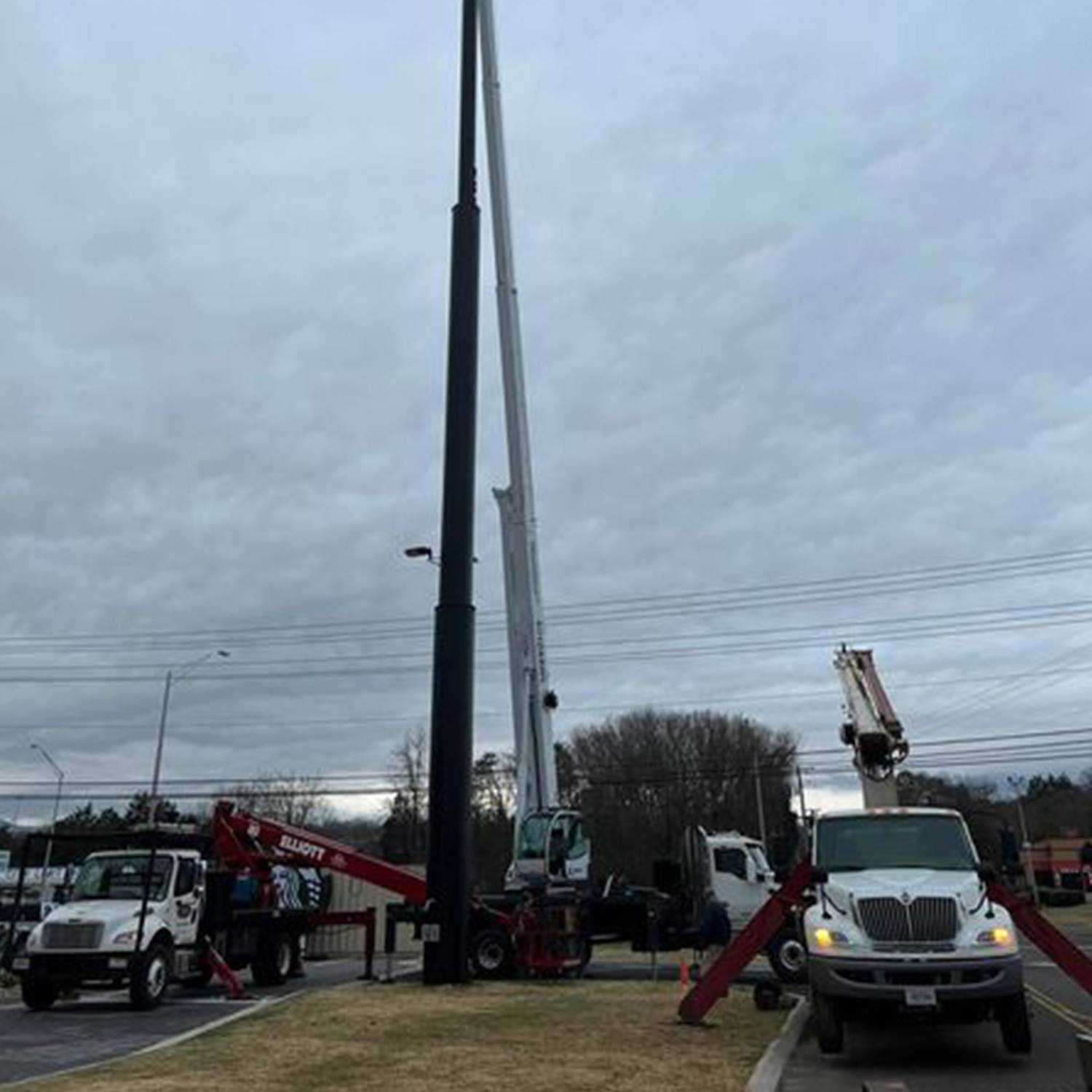 New StarBucks Sign
Drew Linkous with an install of a new Starbucks sign. Elliott with the heavy lifting to make sure you all find your way to that sweet, sweet coffee.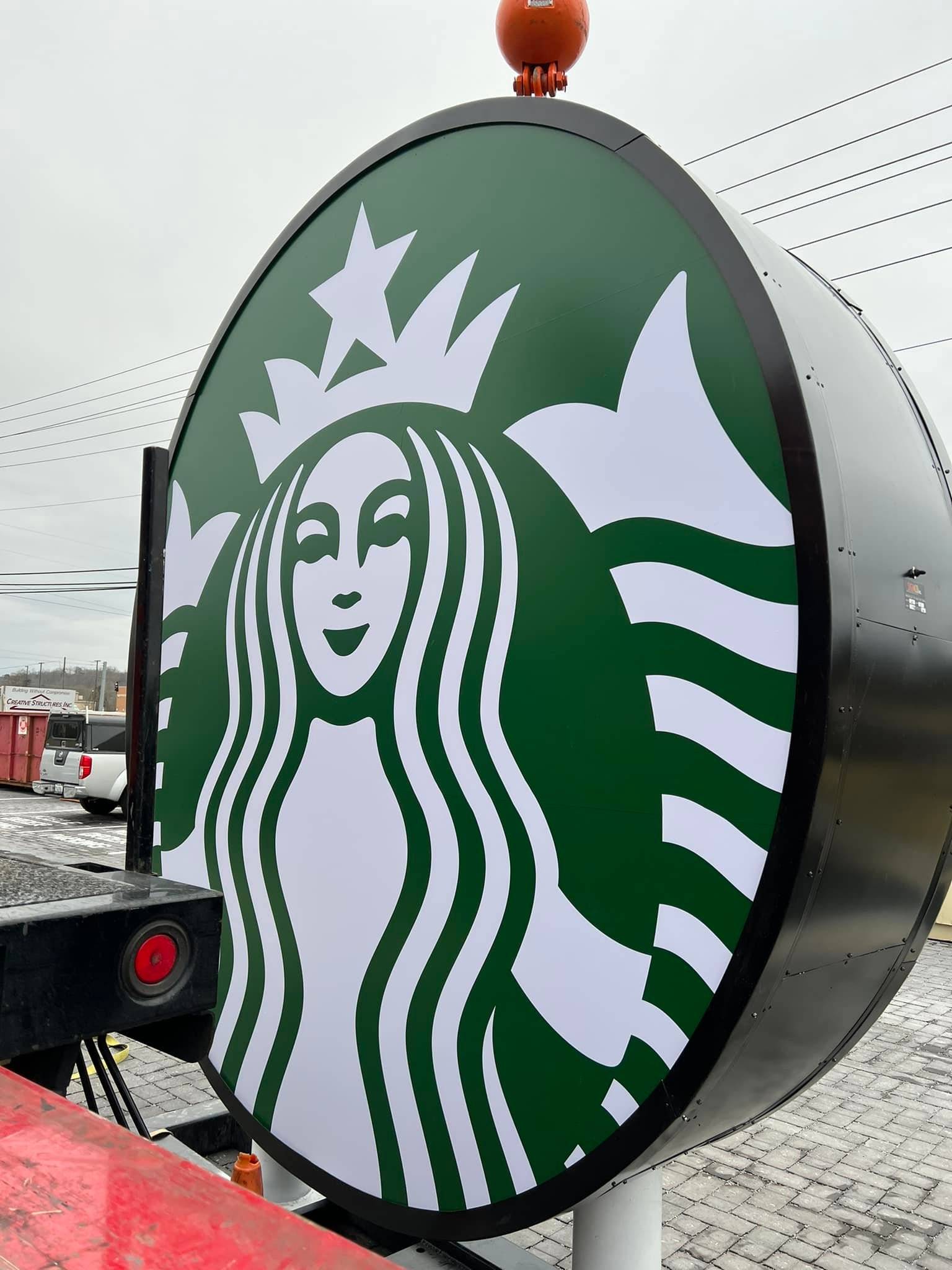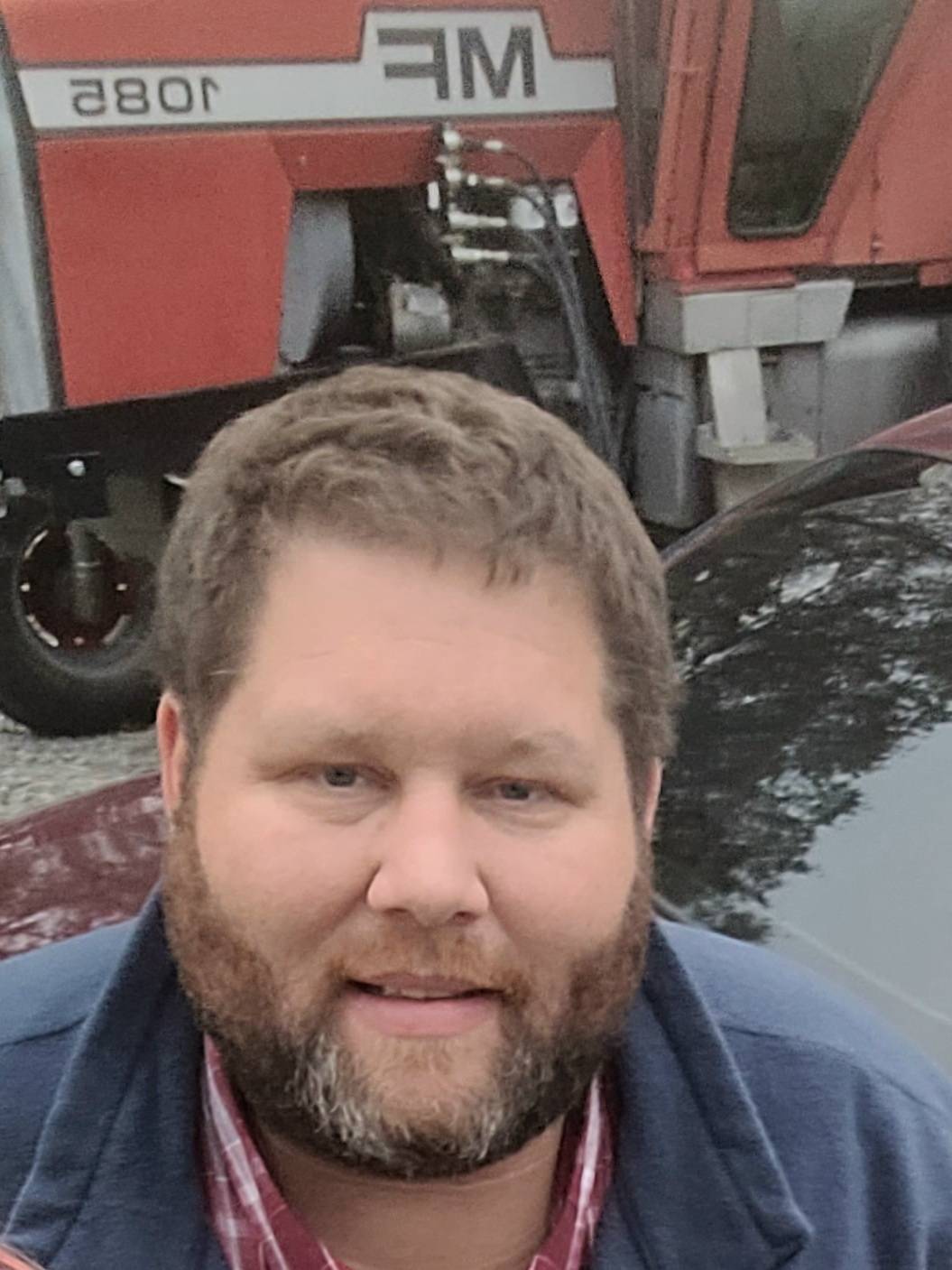 EMPLOYEE PROFILE:
Darin Schmidt
What is your Job Title?
Senior Mechanical Designer
When did you join Elliott?
Jan. 2005
What do you like best about working for Elliott? Being able to see what we design when it is built out in the shop.
What do you consider your biggest accomplishment at Elliott? Helping in keeping lines 2 and 3 units released in a timely manner so we aren't behind.
What is your favorite Elliott product and why?
I211 and the E150i are very interesting machines. I believe with the USA trying to go green, machines like these will be in high demand.
 What are your personal hobbies? I enjoy hit and miss engines, working on and collecting chainsaws, and driving my tractors. I also enjoy camping with family and friends.
What is your all-time favorite movie, band/musician, or TV series?
Movie: Wedding Crashers
Band: George Straight
TV Series: Gunsmoke or Yellowstone
Favorite Sport and Team: Football and The Nebraska Cornhuskers
Tell us about your family, pet(s), or give a fun fact about yourself!
We have 2 girls that are 12 and 18, 1 dog named Jake, and we just got a cat named Estella.
Did you know?
Elliott has recently been awarded a contract by Sourcewell (the leading national governmental purchasing cooperative) to provide educational, governmental and nonprofit agencies with our products.
We were awarded our contract based upon a comprehensive nationwide tender process, wherein Sourcewell's analysts selected us through competitive solicitations that meet or exceed local requirements. Sourcewell's process is continually refined to best meet the needs of participating agencies and allows us to offer exceptional products from nationally acclaimed suppliers.
Schools, universities, nonprofits, and government agencies can quickly and easily register to participate for free. There are no fees to use Sourcewell contracts, no commitment, and no obligation to purchase.
Benefits include:
Streamlines the contracting process and maximizes efficiency
No need to establish and or duplicate bid documents or contract process
Reduces the impact of staff reductions and budget cuts.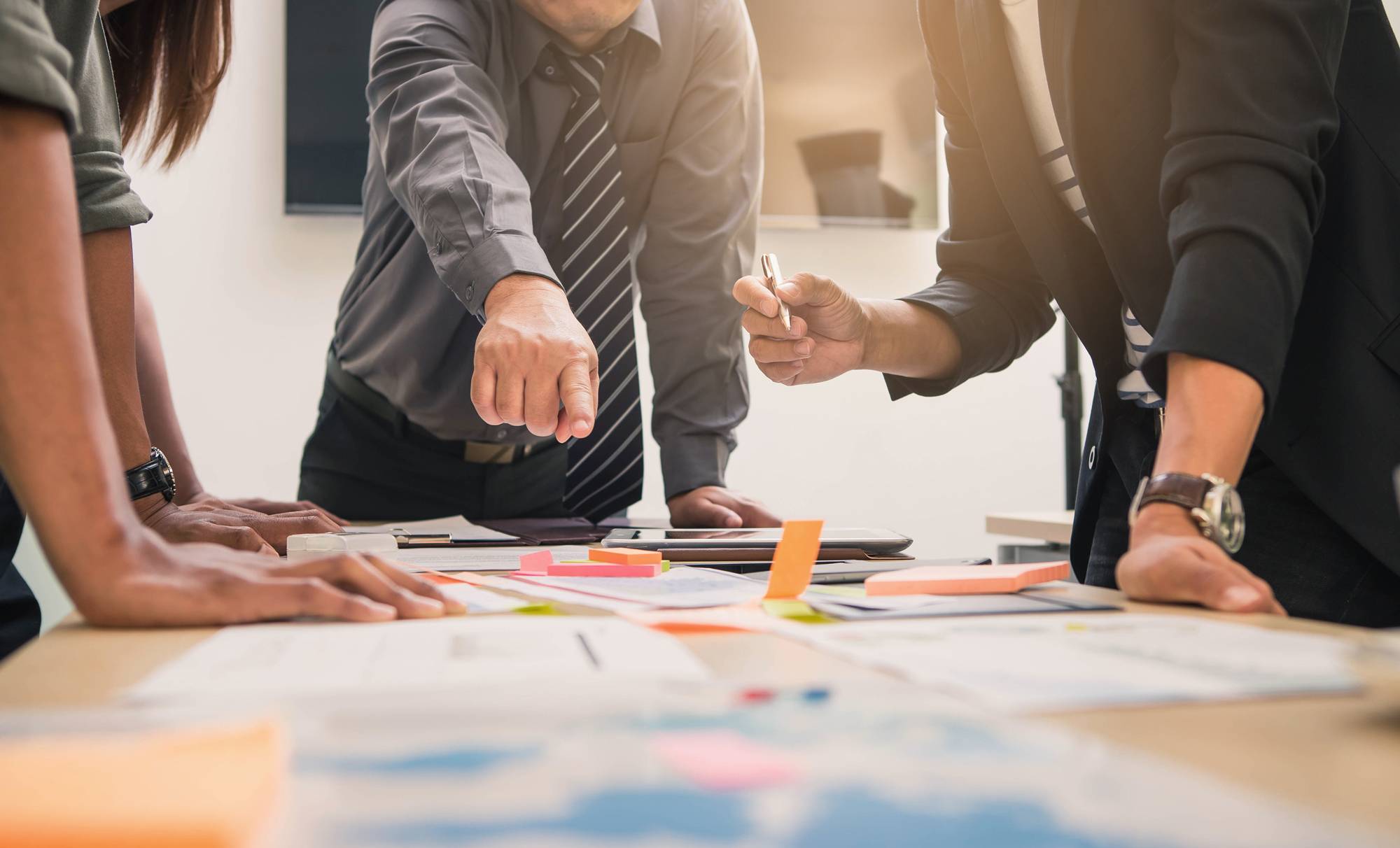 Communication is Key
When it comes to staying safe on the job site, it's not enough to just set up your machine and surroundings properly. You also need to ensure clear communication. Here are some tips that will help you enhance communication and stay safe.  
When reviewing machinery, make sure to communicate any potential hazards or concerns

Create a lift plan in advance, review it, and follow it

Ensure only the proper people are on the job and all important roles are filled (e.g. signal person, operator, crane spotter)

Work as a team

Follow OSHA regulations as well as the safety standards your company requires
Remember, accidents can be avoided, and communication is key!