FEATURED PRODUCT:
m87
This month's featured product is Elliott's new M87 HiReach. It mounts on a lightweight chassis with an 87-foot working height and 77 feet of side reach. 
The M87 offers greater performance, less weight, better ergonomics and easier serviceability than anything else in its class and allows for a wide range of setup configurations.
Additional key features of the M87 include: 
2,000 lb. main boom material handling capacity

600 lb. platform capacity

Stow & Go platform jib with unrestricted 500 lb. capacity

Dynasmooth electric over hydraulic remote controls

180-degree platform rotation

QuickClip internal cable carrier improves serviceability    

Mounts on 25,999 lb. GVWR chassis – no CDL required!

ANSI A92.2 aerial work platform in all modes of operation

Backed by lifetime structural warranty
The M87 is ideal for a wide range of applications, including sign and lighting, tower maintenance, and general facility maintenance.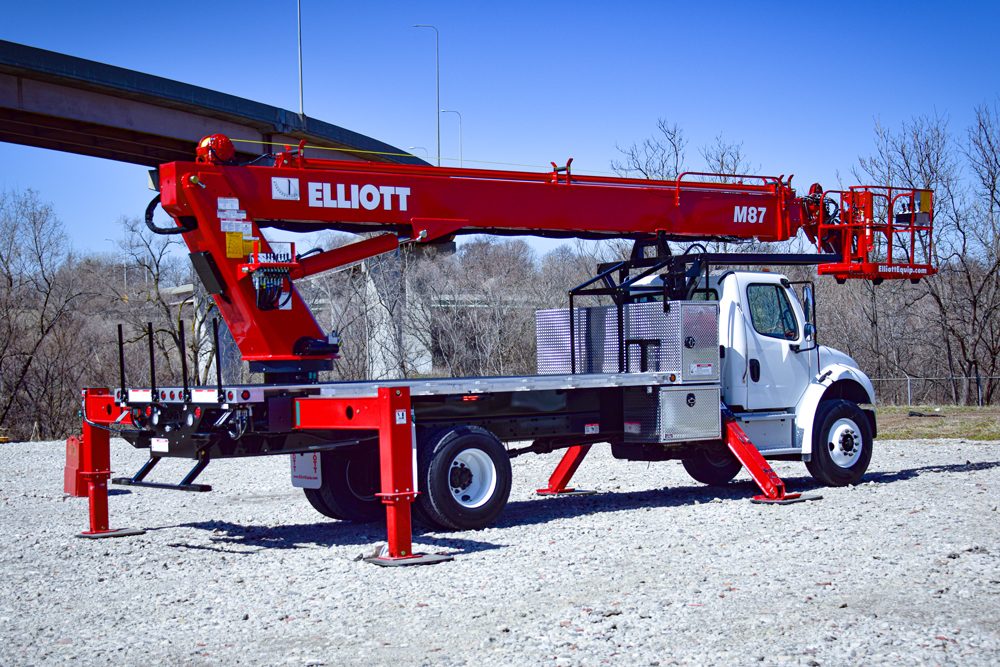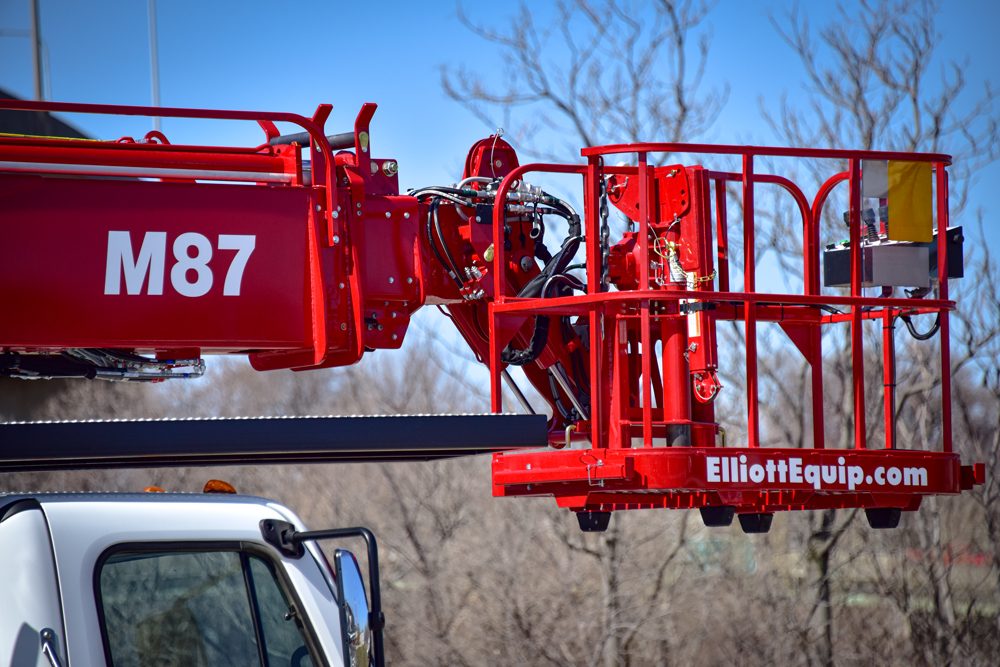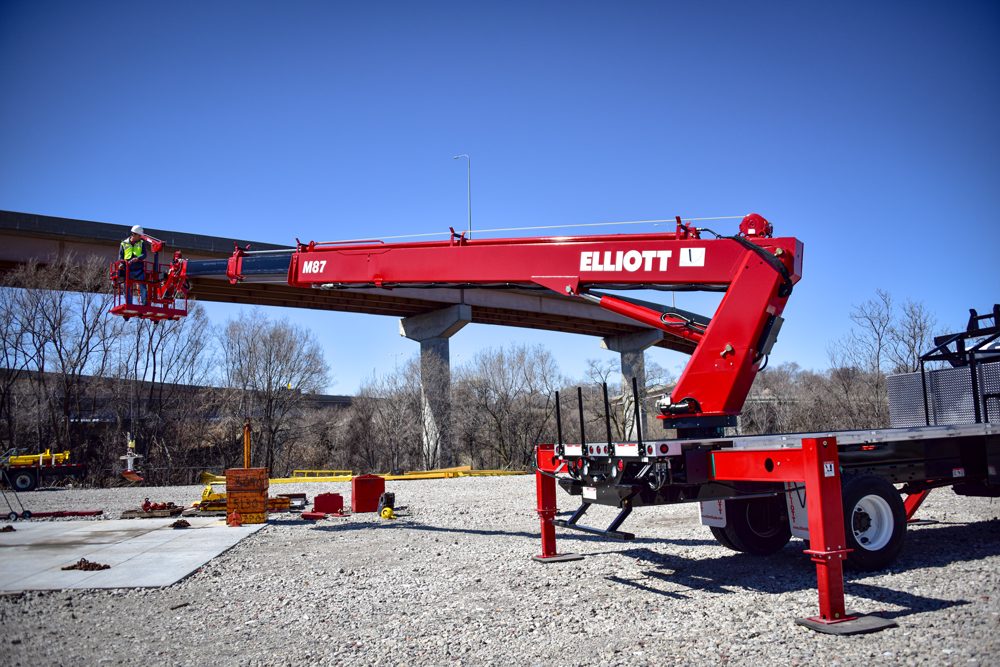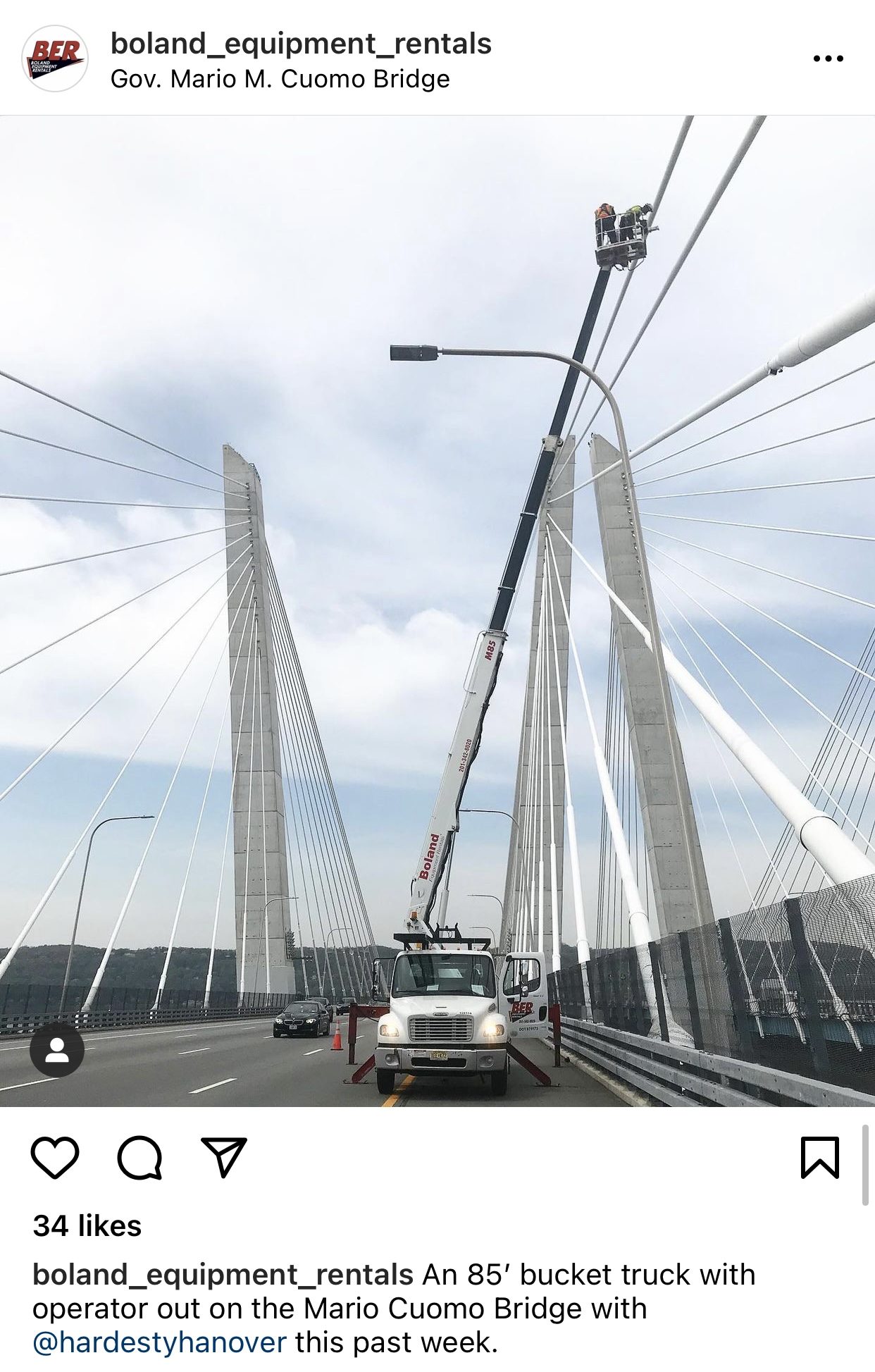 "

An '85 bucket truck with operator out on the Mario Cuomo Bridge with

@hardestyhanover
this past week.

"
Boland Equipment Rentals (@boland_equipment_rentals on Instagram) based in Hackensack, New Jersey. Boland Equipment Rentals is a premier equipment rental company offering bucket trucks, underbridge trucks, scissor lifts, and man lifts.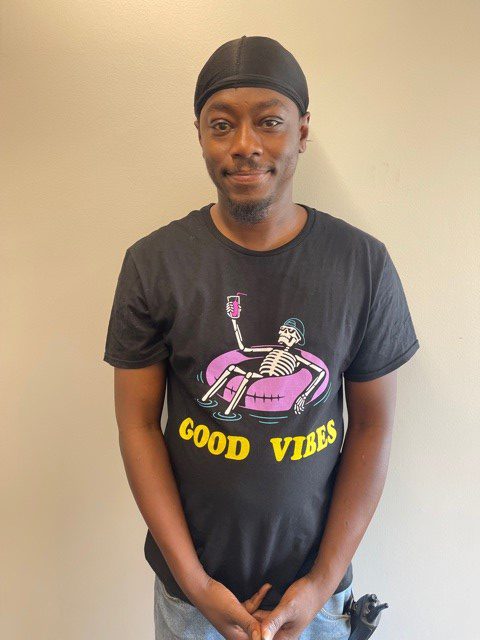 EMPLOYEE PROFILE:
Alex Legon
What is your Job Title?
Warehouse Lead
When did you join Elliott?
October 20th, 2014
What do you like best about working for Elliott?
The people, I laugh everyday here.
What do you consider your biggest accomplishment at Elliott?
Being here for almost 7 years.
What is your favorite Elliott product and why?
The Trax Units. I like all the features they can do in all different types of terrain. They also look really nice when finished.
Minnesota Vikings, LA LakersWhat are your personal hobbies?
Playing with my kids. Watching movies.
What is your all-time favorite movie, band/musician, or TV series? Movie: The first Coming to America. Music: I like too many artists to name just one. TV: In Living Color.
What is your favorite sports team?
College football and baseball.
Tell us about your family, pet(s), or give a fun fact about yourself!
I have two kids, Alex is 8 and Arianna is 4. I love to BBQ and be around my friends.
Elliott's Superior Side Reach
Elliott products offer outstanding structural stability with a telescopic 'point and shoot' design that minimizes articulated tail-swing in traffic.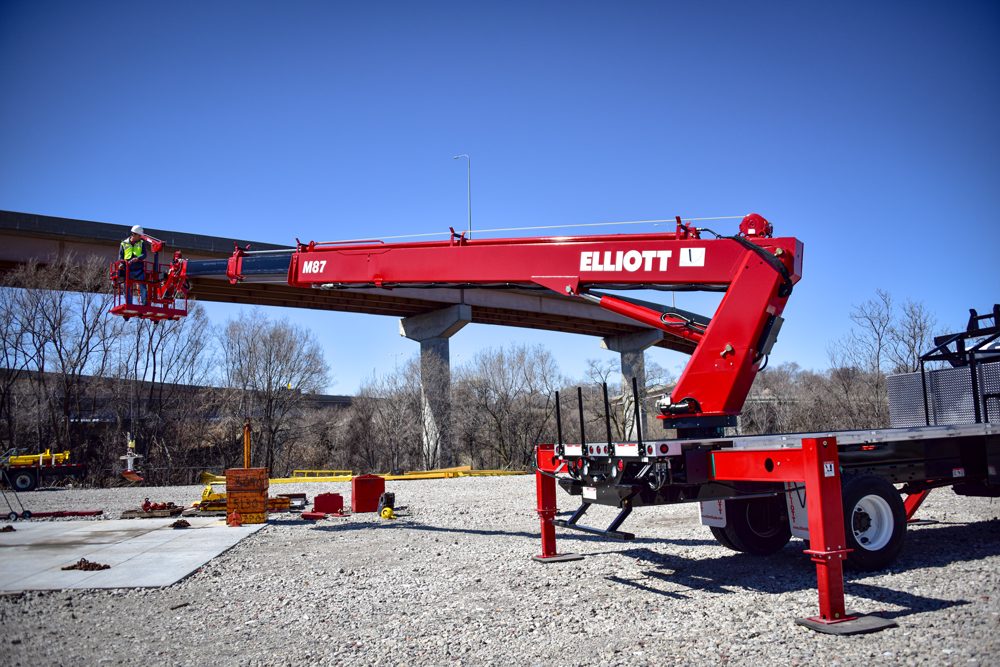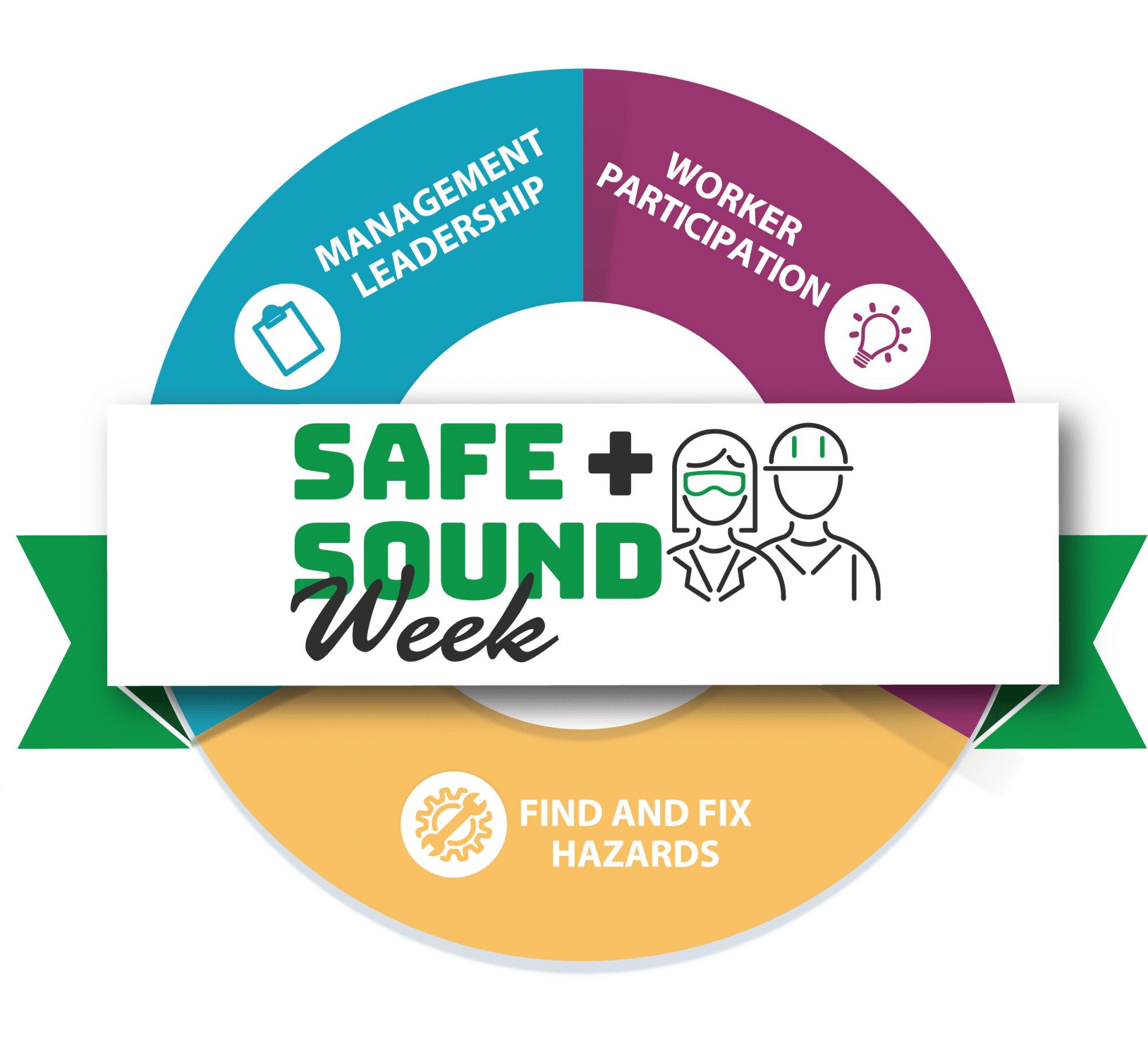 National Safe + Sound Week is August 9-15, 2021!
Safe + Sound Week is a nationwide event held each August that recognizes the successes of workplace health and safety programs and offers information and ideas on how to keep workers safe. One of Elliott's core values is Safety. We know it is essential with the solutions we provide.
In recognition of Safe + Sound Week, we urge you to peruse OSHA-approved tips on topics such as Fall Prevention, PPE, and Heat by visiting our full blog on the subject and sharing the information with your team!