ELLIOTT E-LIINE ARE HELPING THE UTILITY INDUSTRY DO MORE
Founded in 1948, Elliott has over 70 years of experience manufacturing telescopic aerial work platforms and cranes.
Elliott's HiReach truck-mounted aerial work platforms have paved the way to a new class of utility industry products that combine ANSI A92.2-compliant safety and performance with working heights to 240′ and a 36″x 72″ two-man work platform with a 1,200 lb capacity.
Perfect for transmission and substation work, HiReach and E-Line products do not require a proof test or test lift, which significantly shortens set up time. Designed for aerial performance and safety, the E-LINE offers greater productivity and outstanding ROI.
Elliott specializes in manufacturing long-lasting and reliable personnel lifting equipment that can also lift materials, providing a versatile solution for the utility industry. All products are Built For You with a wide range of factory customization options available.
Learn more about the E-LINE:
E120  E145  E160  E190
Learn more about how Elliott helps the utility industry:
Keep Reading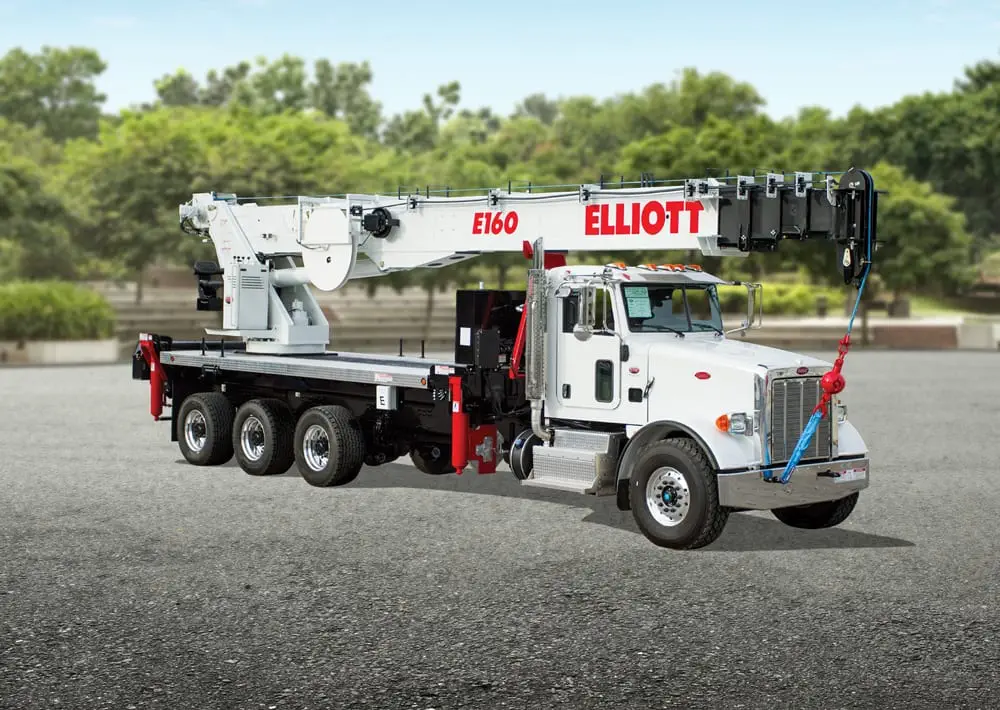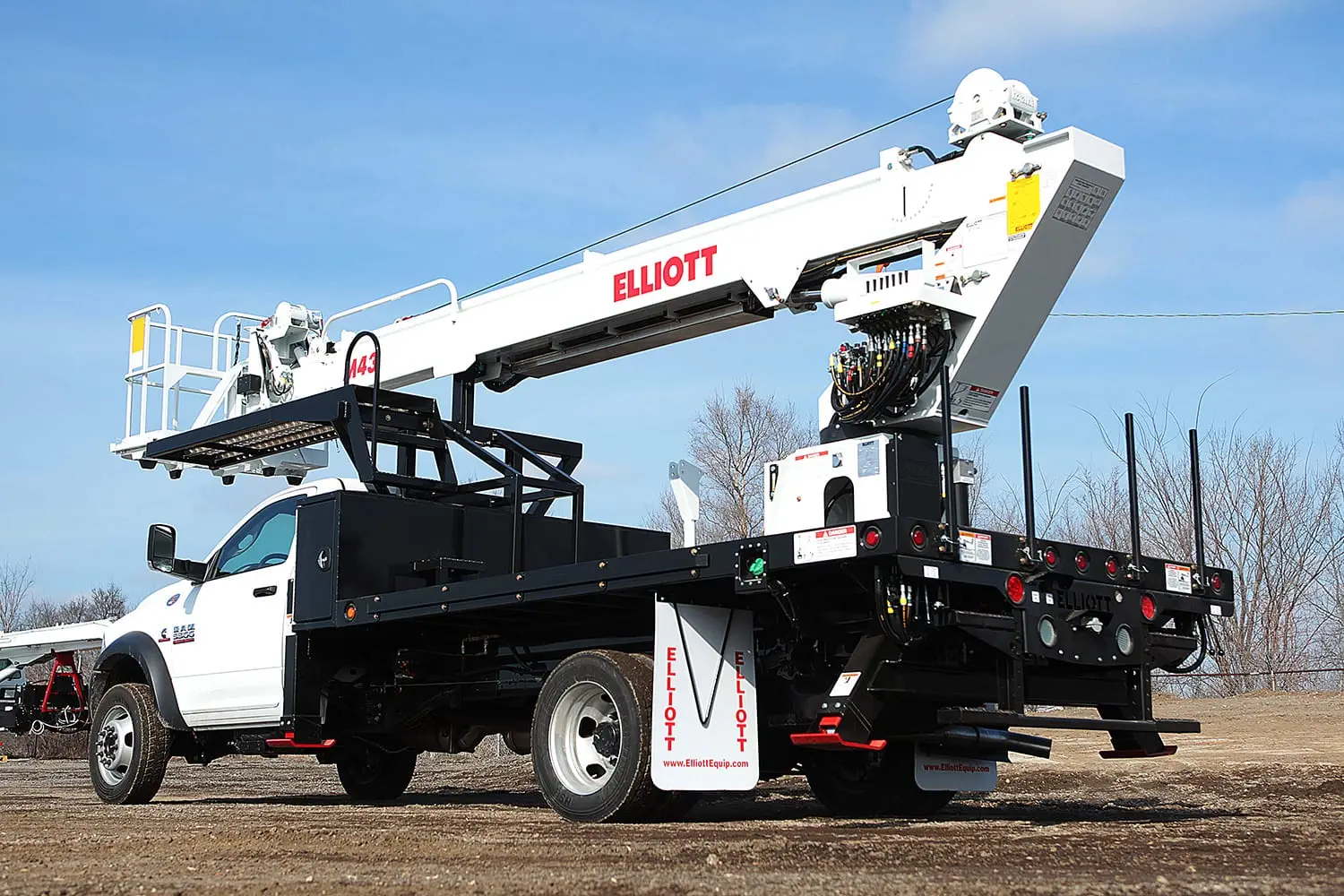 CUSTOMER PROFILE:
CARROLL COUNTY MARYLAND PUBLIC SCHOOLS
Buyer
Carroll County Maryland Public Schools
Model
M43 43-Foot HiReach Material Handling Aerial Device
Application
Maintenance for all the school district facilities.
Why did they choose Elliott?
It not only gave them the use of a bucket truck, but also a baby crane!
Why did they spec the unit like they did?
It was a replacement for a 1997 Elliott L36.
Was there anything special about the sale to note?
Once they saw the value in the jib winch and planetary winch, it was easy.
Thank you, and congratulations to Sam Maury of Modern Equipment for the sale!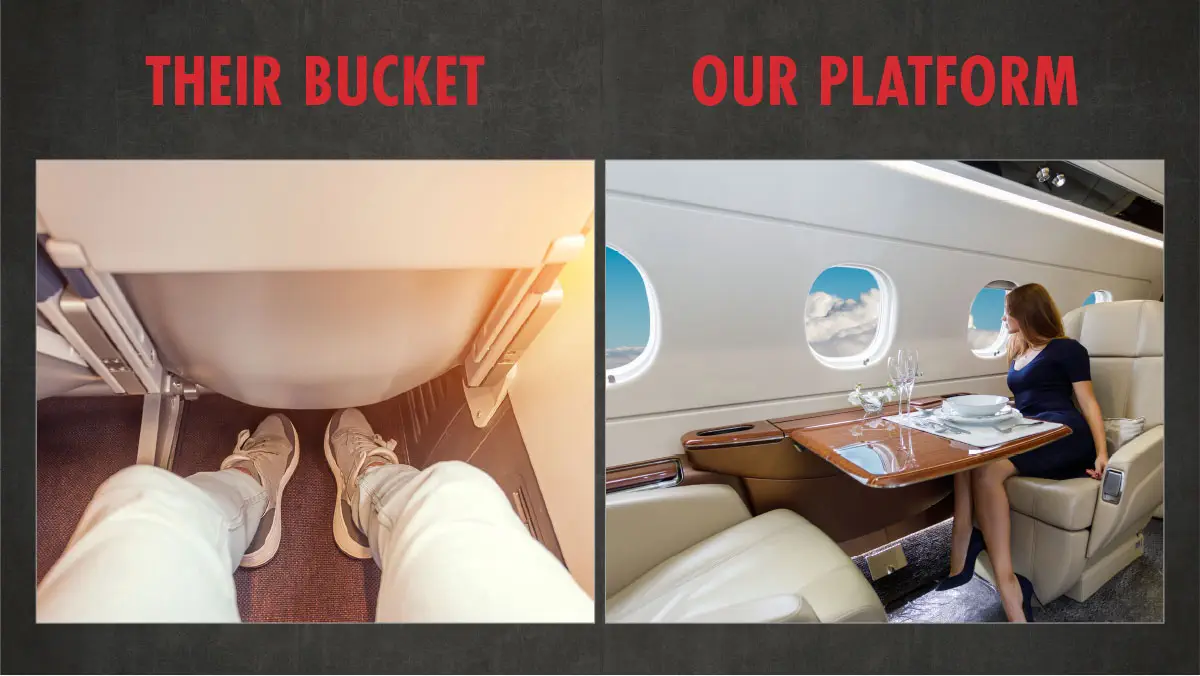 DID YOU KNOW?
A normal bucket is 24×24, while an Elliott "Office in the Sky" work platform is a much roomier 40×60. By being able to fit two people on one platform and having more tools at their disposal, Elliott users can increase productivity by 50-100%! That means Elliott users can get twice as much work done in one year.