THEIR BUCKET VS. OUR WORK PLATFORM
Many of our potential customers wish they had more room in their bucket truck to work. Working in a fully-enclosed small area is confining. It's hard to kneel, pick things up off the floor, and requires exact positioning and reach. 
Our oversized HiReach work platform offers more than five times the space of a traditional bucket truck, allowing for ample space and more people to work at the same time. What's more, users can equip their Elliott platform with a variety of tool circuits (air, 110v, hydraulic, welding, and oxy-acetylene leads and material handling) to increase efficiency.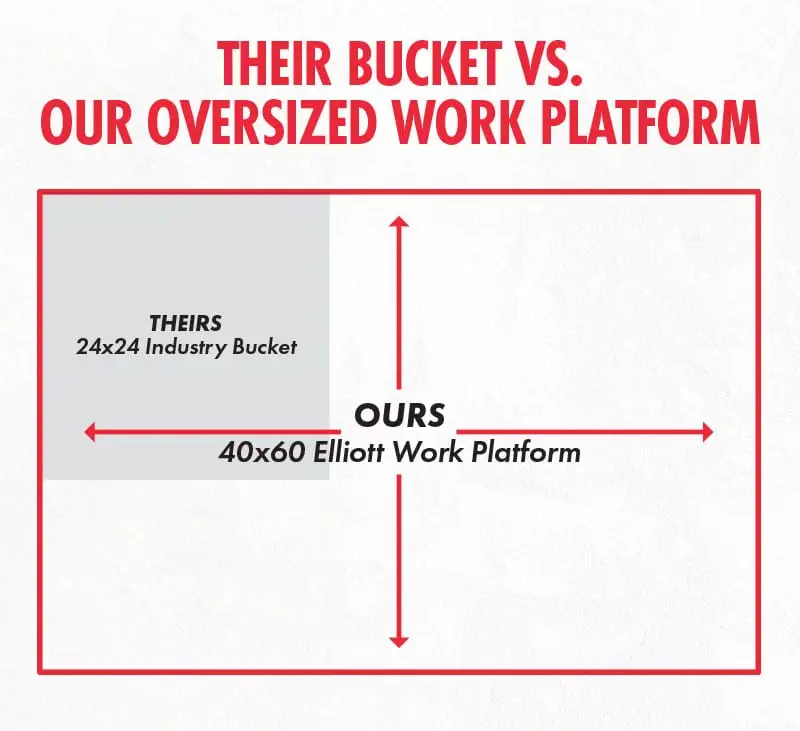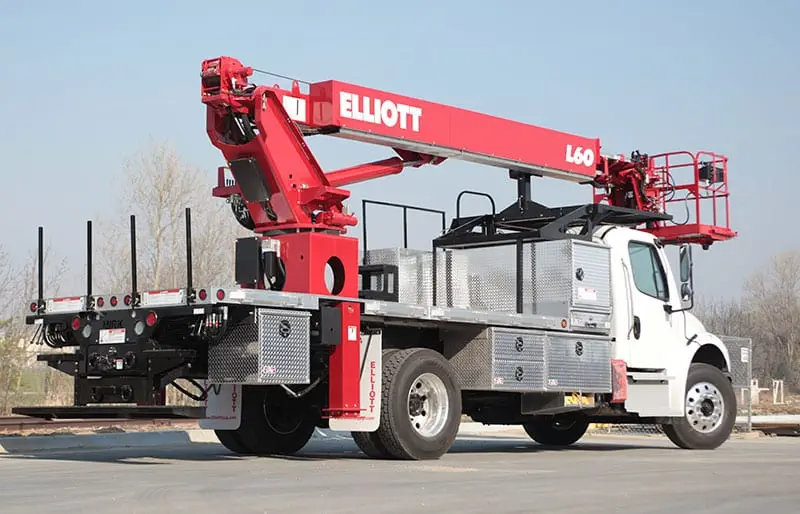 'Built For You' Testimonial
"It's a very good piece of equipment for a fair price. Elliott Equipment Company models are probably the easiest to operate. They make a really good piece of equipment for the industry that we're in."
-Mike Folk, Federal Heath Director of Operations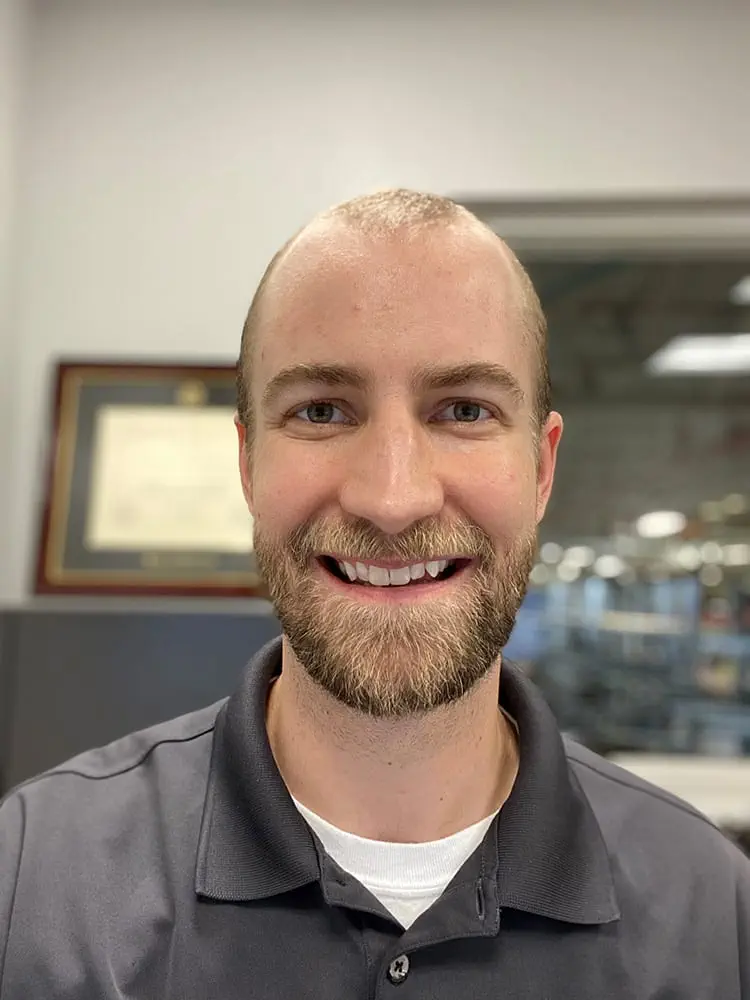 EMPLOYEE PROFILE:
MATT GILL
When did you join Elliott?
2010
What is your favorite thing about Elliott? 
I enjoy the variety of projects we work on and providing the customer with a machine tailored to their needs.
What accomplishment at Elliott are you most proud of? 
I'm proud of the progress we've made in the engineering department to provide accurate and consistent documentation which helps to build a consistent, quality product.
What accomplishment outside of Elliott are you most proud of?
Earning my Professional Engineer certification.
What is your favorite Elliott product and why? 
2651F because it was a design created around a specific customer's needs and is an example of inventing a product to fit whatever the job requires.
What are your hobbies? 
Golfing, Snowboarding
What is your all-time favorite movie, TV series or musician? 
Movie – Dumb and Dumber
Musician – Eric Church
What is your favorite sport and team?
Nebraska Football
Safety Tip: KNOW HOW TO LIFT OBJECT SAFELY
Today we are focusing our safety tip on how to best lift and move objects to avoid injury.
Always plan the lift. Consider the weight of the object; how far you must carry it and your route of travel. When you approach an object on the floor, try to get an idea of how heavy it may be by moving it with your foot or cautiously lifting it off the ground.

Do not attempt to lift an object that exceeds your strength or objects exceeding 50 lbs. Move heavy objects by pushing or pulling whenever possible (pushing is best).

Lift objects in the "power zone." This is the area between mid-thigh and mid-chest height. Lift with your legs and not your back.

Lift slowly and smoothly.

Carry objects close to your body.

Avoid twisting when changing directions.