FEATURED:
The DYNASMOOTH DIFFERENCE
Did you know? Elliott's DynaSmooth remote controls offer a precise feel with excellent sensitivity adjustment. Operators can conveniently adjust engine speed and controller voltage to smoothly feather the controls for a gentle ride, even when rotating the boom at heights over 100 feet. To maximize sensitivity, Elliott HiReach models incorporate large diameter and high flow hydraulics to give speed when it's needed and allow gentle movements when it isn't.
Try them out for yourself to experience the DynaSmooth difference!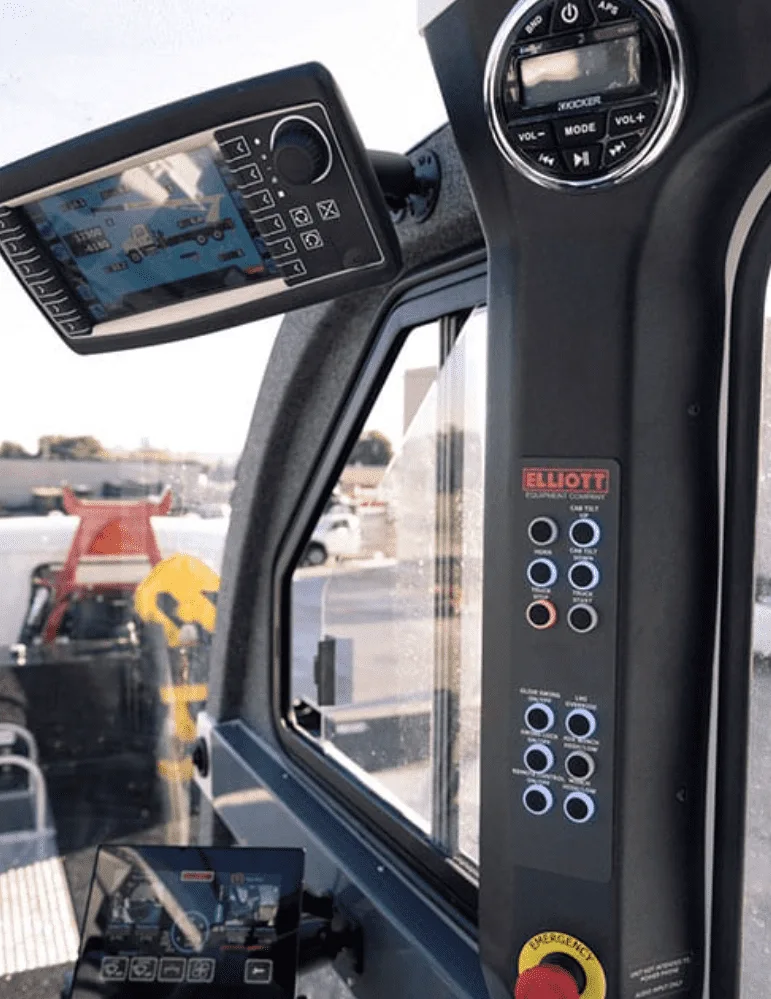 Keeping the lights on
"Elliott works in many fields, including the power electric market."
@prinoth_trackedvehicles on Instagram (Granby, Quebec)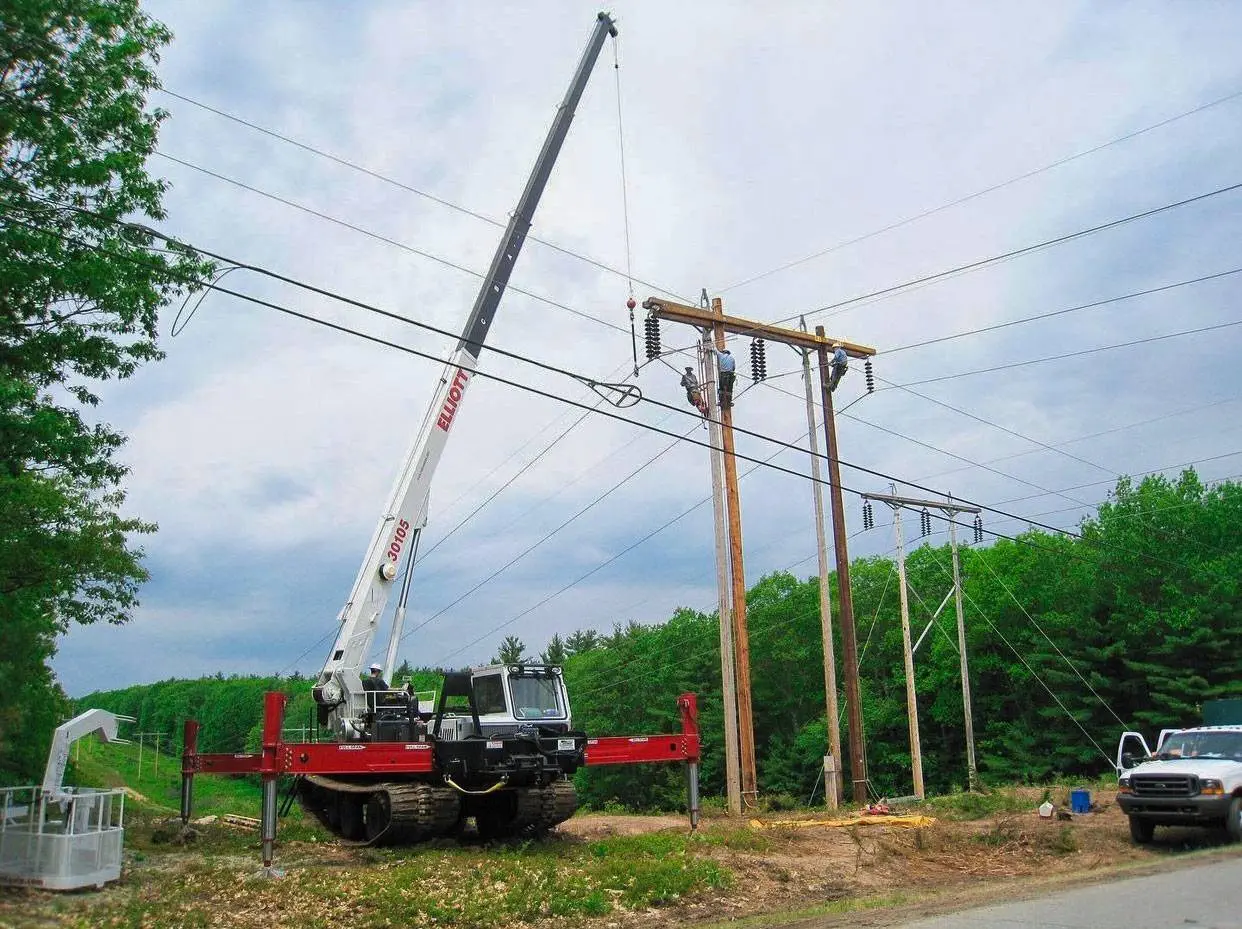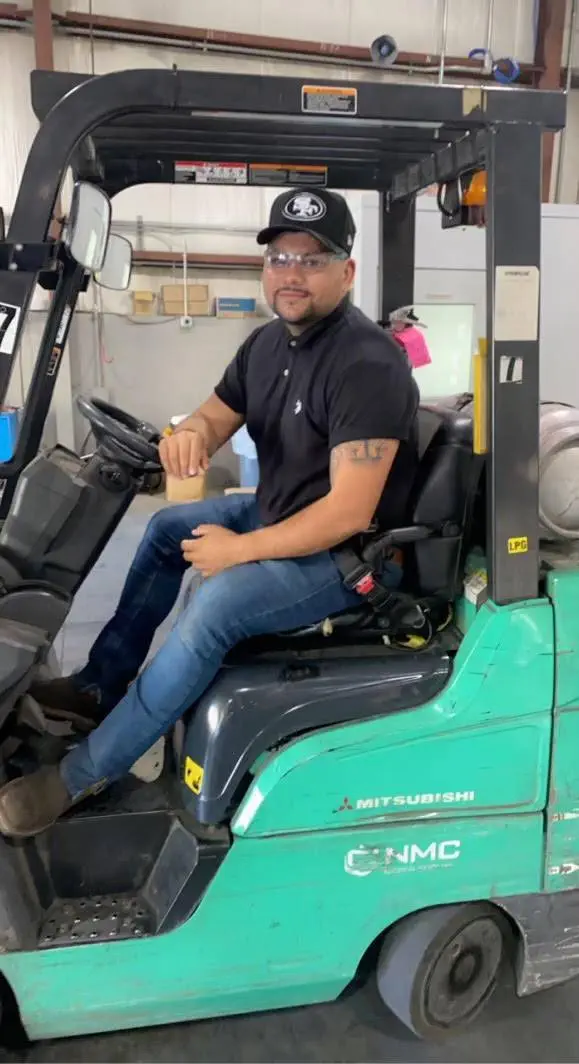 EMPLOYEE PROFILE:
Dario Alanis
What is your Job Title?
Warehouse Distribution Lead
When did you join Elliott?
October 26th 2021
What do you like best about working for Elliott? What I like most about working with Elliott is my coworkers. I have fun every day.
What do you consider your biggest accomplishment at Elliott? My biggest accomplishment at Elliott is being a lead.
What is your favorite Elliott product and why?E150i
What are your personal hobbies? Soccer.
What is your all-time favorite movie, band/musician, or TV series? My favorite TV series is Criminal Minds.
What is your favorite sport and team? My favorite sport is soccer and my favorite team is Barcelona FC.
Tell us about your family, pet(s), or give a fun fact about yourself! I have a beautiful wife and a 2-year-old boy that looks just like me.
Did you know?
The Important of Side Reach
Elliott's point-and-shoot design provides the widest side reach available, allowing you to do more work with a single setup. For operators, a spacious work platform and incredible side reach let you do more work, more comfortably with fewer setups. A smoother, more efficient operation has a direct positive impact on your bottom line! Experience the Elliott difference.
Learn more: https://elliottequip.com/products/hireach/
Safety Reminder
Today Hot Tip is to stay cool!
Don't forget your water while you work! Dehydration occurs when you use or lose more fluid than you take in, and your body doesn't have enough water and other fluids to carry out its normal functions. Symptoms include fatigue, dizziness, and confusion.
Here are some of OSHA's prevention tips for staying safe in extreme heat: 
Drink plenty of water (the recommendation is two cups before starting work, and then 8oz cup every 20 minutes)

Don't wait until you're really thirsty to drink - dehydration can occur before then!

Cool water works best because it tastes best and you will be inclined to drink more

Sports drinks with electrolytes are another great option, especially when working longer jobs