INDUSTRY FEATURE: SIGN AND LIGHTING
Designed and engineered for the sign industry, by the sign industry. Elliott's range of HiReach telescopic material-handling sign trucks and BoomTruck cranes are designed to make your signage and lighting customers' work more efficient, and their business more profitable. With an Elliott sign truck, your customers can lift multiple people and materials, reach far and wide and increase your ability to handle more work.
Elliott sign trucks feature the lowest cost of ownership in the industry thanks to increased operator efficiency, minimal maintenance costs, and the industry's best resale value. Plus, Elliott sign trucks have a reputation of helping companies attract and retain the most talented operators.
Learn more about how we support the sign and lighting industries.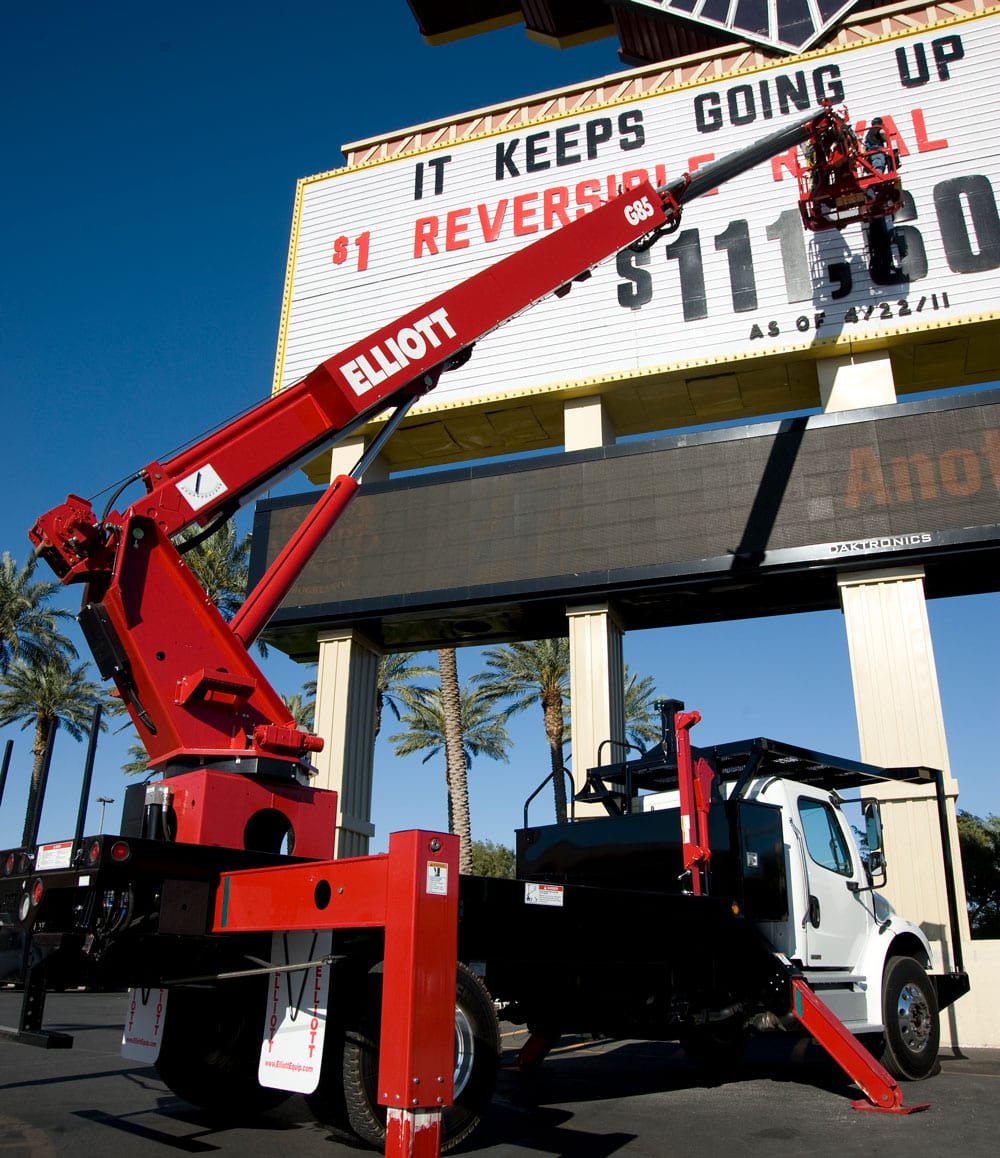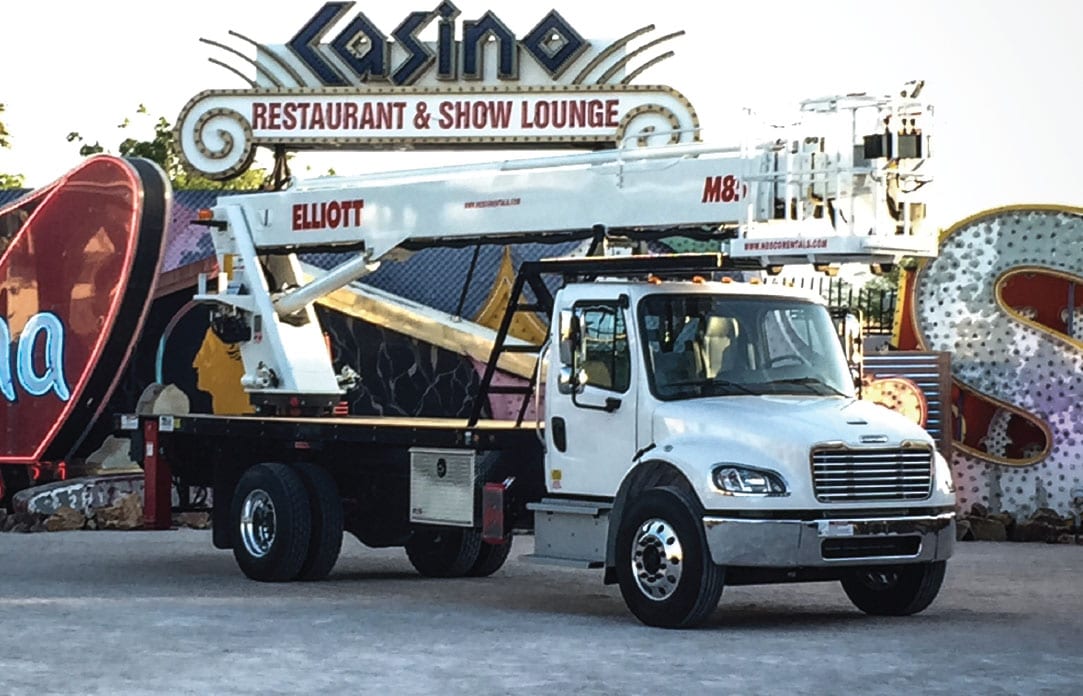 'Built For You' Testimonial
"There were a few other options out there we were looking at. But when I saw the functionality and the quality of the Elliott, it was a hands-down, easy decision. We get called out every night to do troubleshooting. We use the M85 every night. It's a great machine."
- Jader Salisbury, Engineering Wireless Service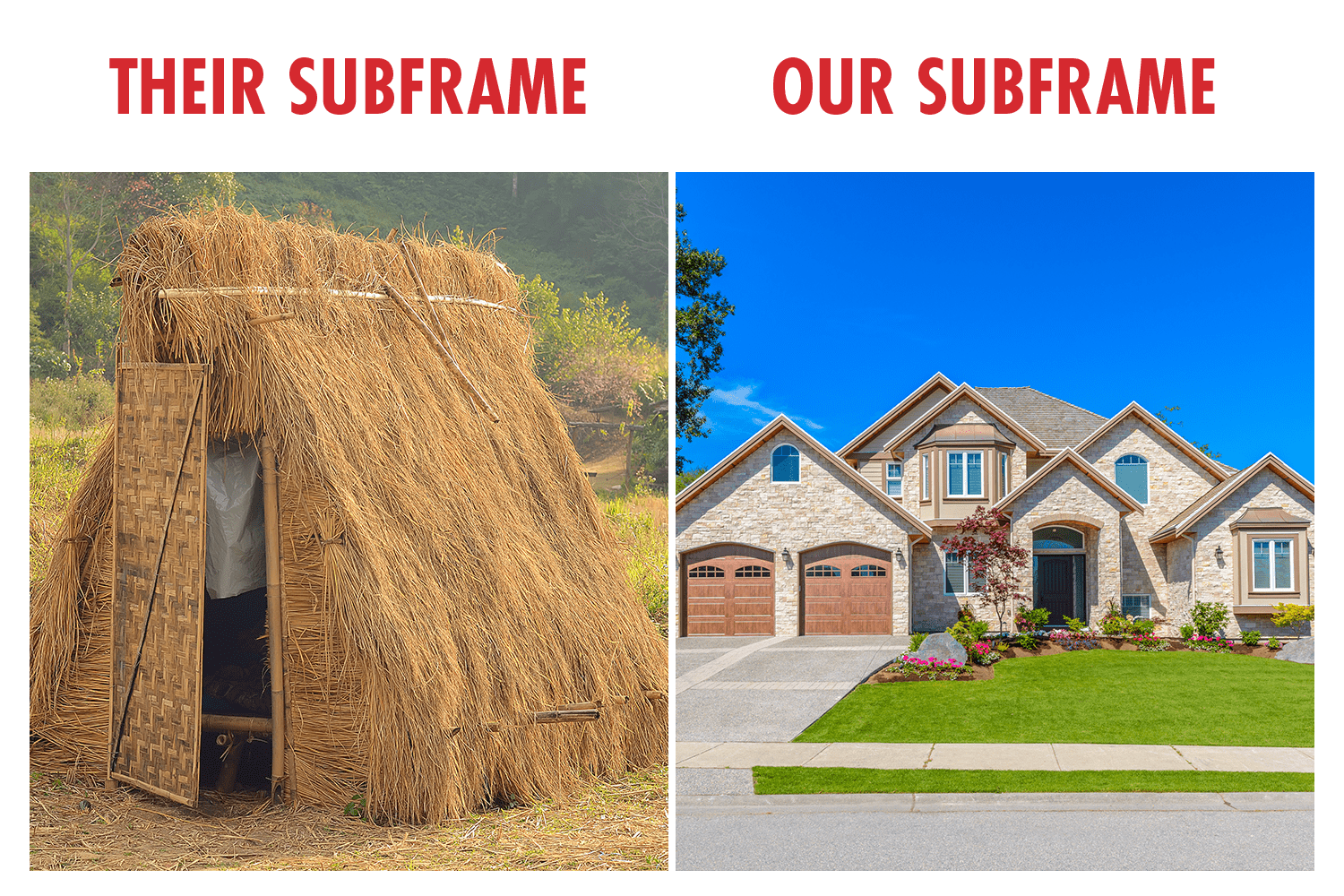 THEIR SUBFRAME FOUNDATION VS. OURS
Our full-length, heavy-duty subframe is designed to disperse stress and maximize chassis life. The result is longer truck and unit life. In fact, all of the high-quality components that go into our cranes are designed to maximize service life and resale value. That is why we're able to back up all of our equipment with a lifetime structural warranty.