i211: several machines in one
The I211 is the ultimate in versatility for your customers. We want our HiReach aerial work platforms to do so much more than simply get crews off the ground, and the I211 is evidence of adaptability at its best. Every job is different, and the Elliott I211 offers unique, customizable solutions to get the job done.
THE I211 IS LIKE HAVING 3 MACHINES IN 1:
The 190′ material handling aerial work platform features a large 40″ x 72″, Easy install/Detach, 1200 lb capacity platform with curbside gated entrance. The platform will rotate 85° to each side and includes a 1,500# stow-able, rotating material handling jib winch with nylon rope.

Add a 21′ high-voltage insulated 500KV rated jib that is articulated to the actuator with a 36″ x 72″, 750 lb capacity, aluminum yoke­style, gravity-leveling platform and you have a machine that is ready for live line work.

A 21′ steel jib can be used in lieu of Category A fiberglass jib, and it becomes a 211 ', 750 lb capacity aerial work platform with a steel yoke-style, gravity leveling, 36″ x 72" platform. The jib is mounted to Helac rotational actuator which provides hyper and hypo elevation for flexibility in your construction activities.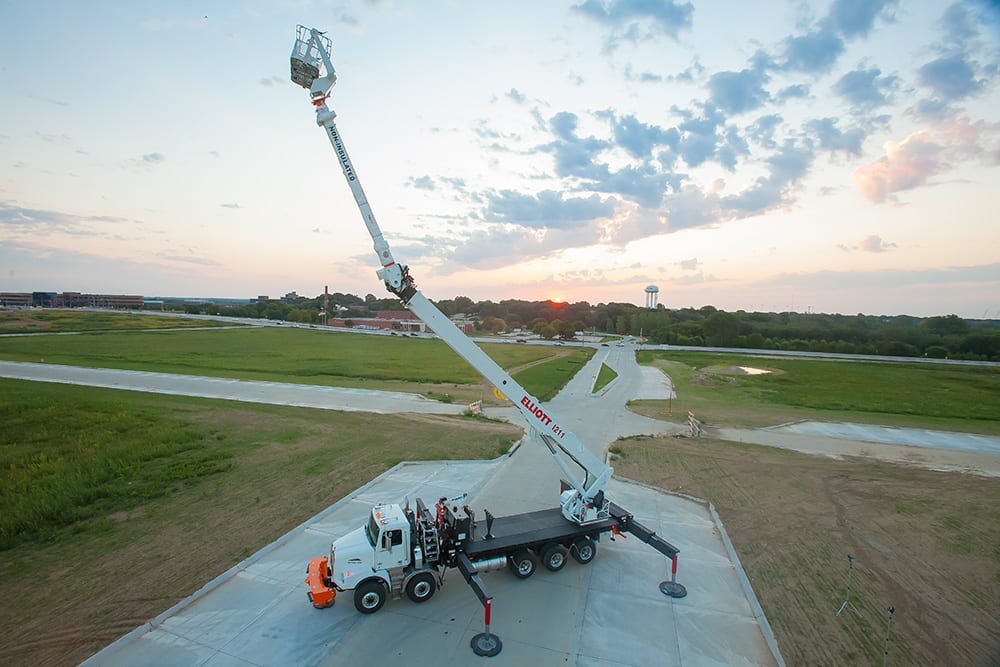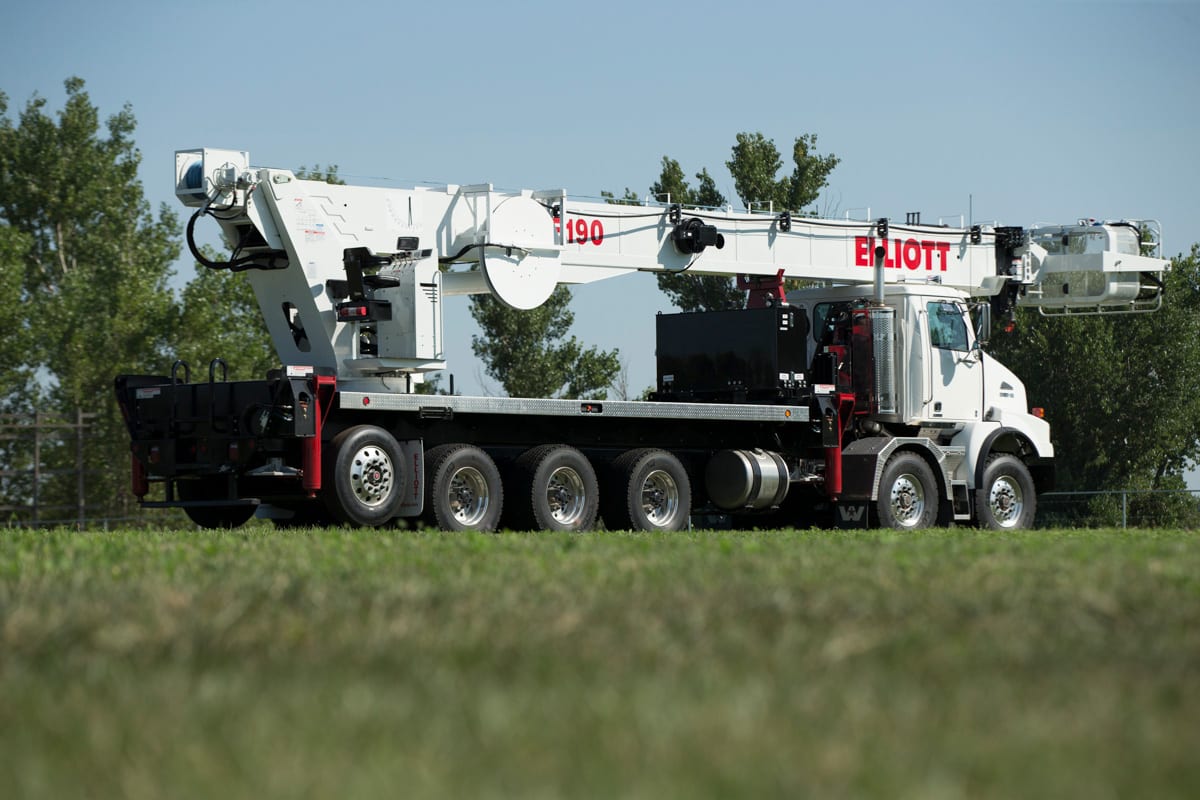 'Built For You' Testimonial
"I'm a big proponent of the E-Line, and I think the world of the team at Elliott. Elliott breaks the ground. A lot of people have followed but don't go the distance."
-Ray Holland, Vice President of Operations, MYR Group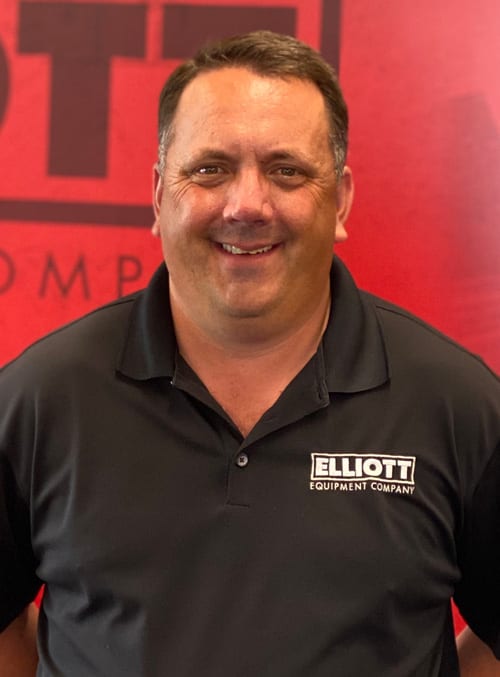 EMPLOYEE PROFILE:
JAMIE HUDSON
When did you join Elliott?
I joined Elliott in December 2011.
What is your favorite thing about Elliott?
My favorite thing about Elliott is the equipment we produce.  I have always enjoyed working in manufacturing where you can see the finished product and Elliott has the most interesting product line of any place that I have worked. 
What accomplishment at Elliott are you most proud of?
The relationships that I have built with my co-workers. I think we have assembled a strong team that has accomplished a lot over the past couple years. I am excited about Elliott's future and the possibilities that are in front of us.  
What accomplishment outside of Elliott are you most proud of?
I am extremely proud of my two boys.  
What is your favorite Elliott product and why?
My favorite model is the G85.  It is the largest HiReach model that fits on a single axle truck and our customers love them.  Also, our recently re-designed 40142 is quickly becoming one of my favorites and I am really looking forward to seeing the customer reaction when this model hits the market.
What are your hobbies? 
Playing golf with family and friends.
What is your all-time favorite movie, TV series or musician?
Movie – Jason Bourne Series 
TV Series – West Wing
What is your favorite sport and team?
I am a Nebraska alumni, so Nebraska football is at the top of the list, but Creighton Basketball is a close second.  
Safety Tip: CARBON MONOXIDE AWARENESS AND POISONING PREVENTION
Team: Please be aware of carbon monoxide poisoning and follow these tips to prevent exposure!
Avoid using generators and other gasoline, diesel, or LP powered equipment indoors

Use this equipment in well-ventilated areas

Use the source capture exhaust ventilation system to route exhaust gasses out of the building whenever possible
Some of the symptoms of carbon monoxide poisoning according to the Mayo Clinic  include:
Dull headache

Weakness

Dizziness

Nausea or vomiting

Shortness of breath

Confusion

Blurred vision

Loss of consciousness