ELLIOTT E-LINE ARE HELPING THE UTILITY INDUSTRY DO MORE
Did you know? Elliott's HiReach truck-mounted aerial work platforms have paved the way to a new class of utility industry products that combine ANSI A92.2-compliant safety and performance with working heights to 240′ and a 36″x 72″ two-man work platform with a 1,200 lb capacity.
Perfect for transmission and substation work, HiReach and E-Line products do not require a proof test or test lift, which significantly shortens set up time. Designed for aerial performance and safety, the E-LINE offers greater productivity and outstanding ROI.
We specialize in manufacturing long-lasting and reliable personnel lifting equipment that can also lift materials, providing a versatile solution for our customers across many industries, including utilities. All products are customizable for the application and customer at hand.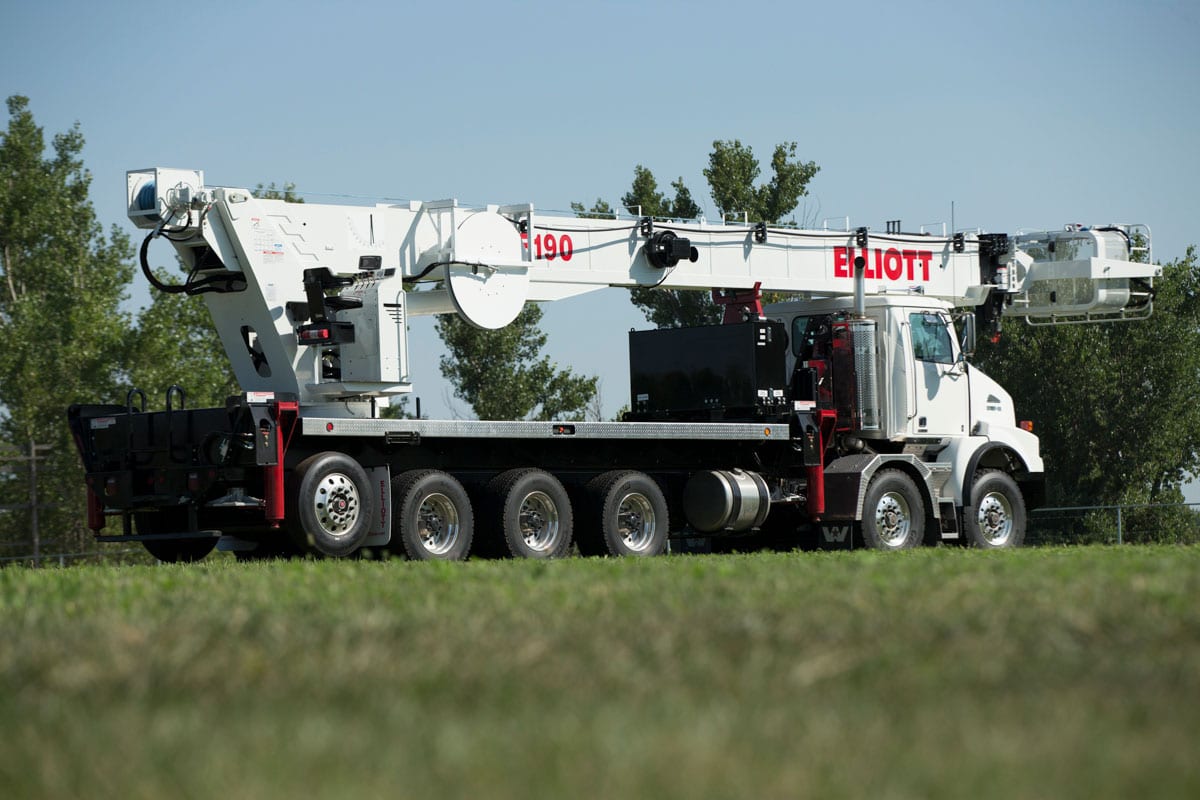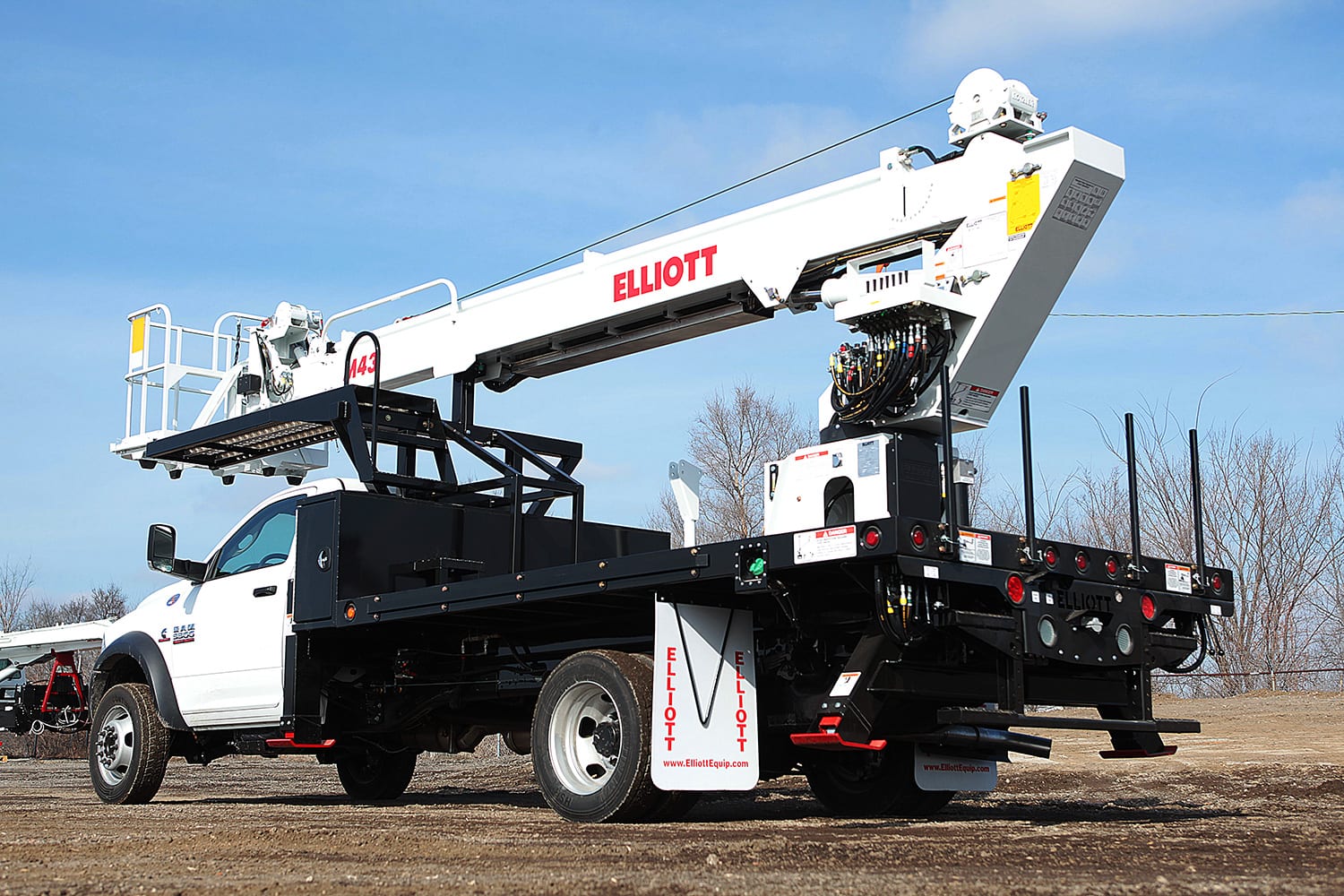 CUSTOMER PROFILE:
CARROLL COUNTY MARYLAND PUBLIC SCHOOLS
Buyer
Carroll County Maryland Public Schools
Model
M43 43-Foot HiReach Material Handling Aerial Device
Application
Maintenance for all the school district facilities.
Why did they choose Elliott?
It not only gave them the use of a bucket truck, but also a baby crane!
Why did they spec the unit like they did?
It was a replacement for a 1997 Elliott L36.
Was there anything special about the sale to note?
Once they saw the value in the jib winch and planetary winch, it was easy.
Thank you, and congratulations to Sam Maury of Modern Equipment for the sale!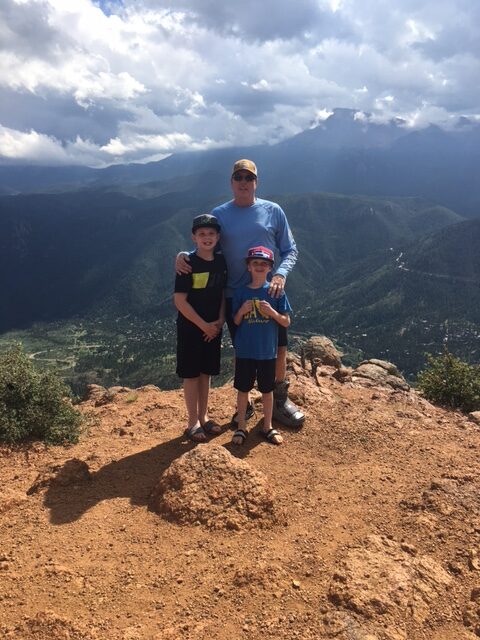 EMPLOYEE PROFILE:
PAUL CASSIDY
When did you join Elliott?
2007
What is your favorite thing about Elliott?
I enjoy the company atmosphere where your voice is heard. I also enjoy working with some of the best people in our industry.
What accomplishment at Elliott are you most proud of?
Growing our distribution and being on the cutting edge of truck-mounted aerial work platforms in the industry.
What accomplishment outside of Elliott are you most proud of?
Raising our two boys
What is your favorite Elliott product and why?
The M43 and the H70R. The M43 is a great little agile unit that complements our product line. The H70R fits on a single axle truck that has a whopping 62' of unrestricted side reach.
What are your hobbies?
Dirt bikes, snowmobiling, skiing.
What is your all-time favorite movie, TV series or musician?
Impractical Jokers for TV and for music I enjoy listening to Led Zeppelin.
What is your favorite sports team?
Football: NE Patriots
Hockey: Boston Bruins
WINTER SAFETY
Be aware of winter hazards! Here are some tips for staying safe in the shop during the winter months.
When entering a building, remove as much snow and water from your boots as you can. Take notice that floors and stairs may be wet and slippery–walk carefully.
Clear snow from trucks, parts and equipment before pulling them into the shop.
Keep it dry! Squeegee any water or slush from the shop floor.