INDUSTRY FEATURE: SIGN AND LIGHTING
Designed and engineered for the sign industry, by the sign industry. Elliott's range of HiReach telescopic material-handling sign trucks and BoomTruck cranes are designed to make your signage and lighting customers' work more efficient, and their business more profitable. With an Elliott sign truck, your customers can lift multiple people and materials, reach far and wide and increase your ability to handle more work.
Elliott sign trucks feature the lowest cost of ownership in the industry thanks to increased operator efficiency, minimal maintenance costs, and the industry's best resale value. Plus, Elliott sign trucks have a reputation of helping companies attract and retain the most talented operators.
Learn more about how we support our customers in the sign and lighting industries.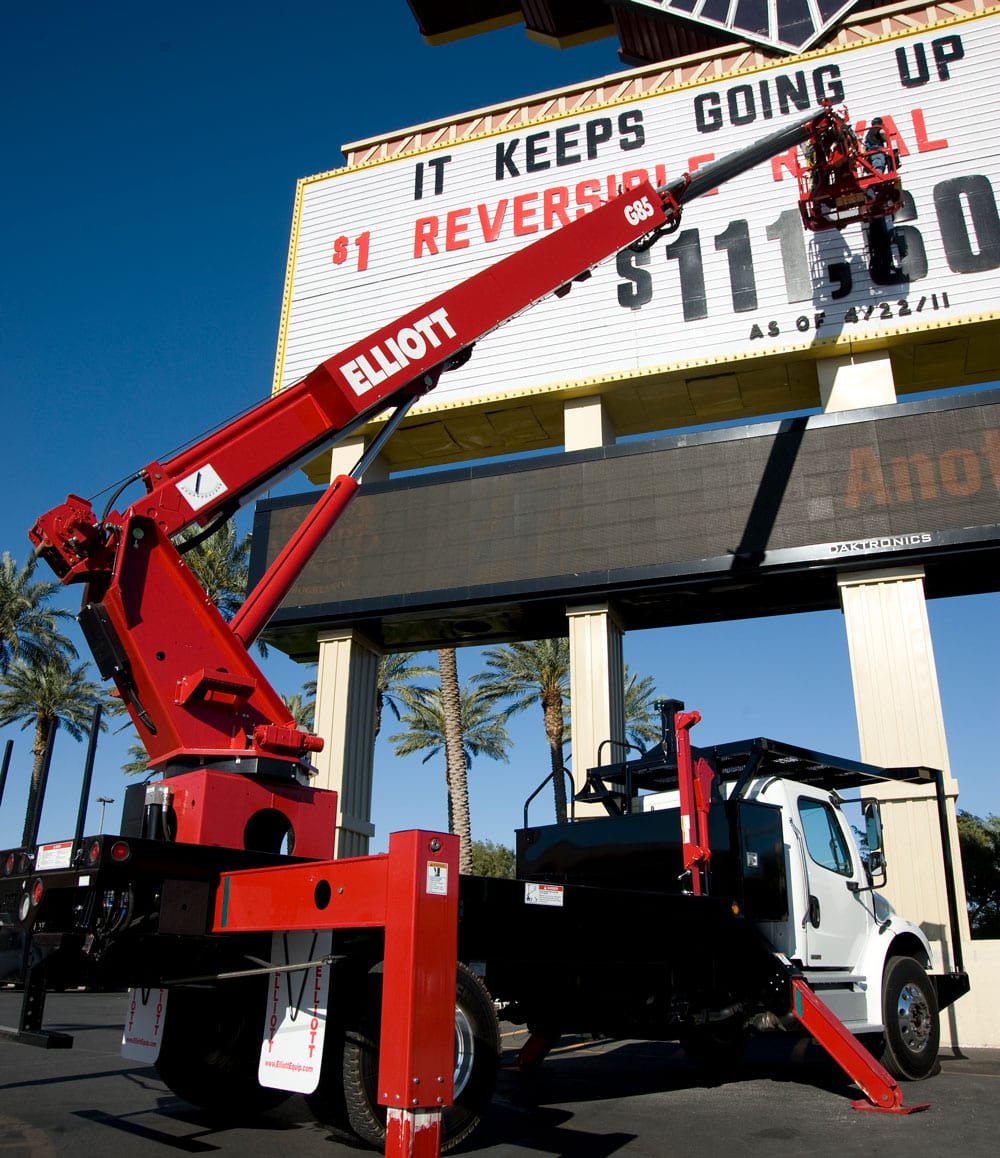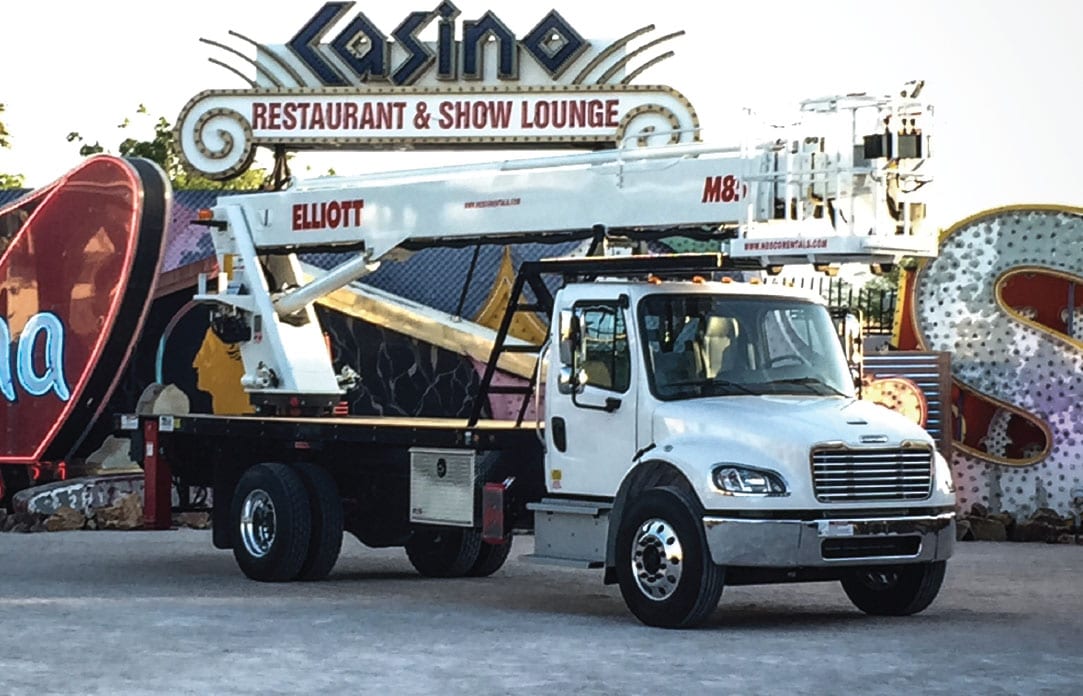 'Built For You' Testimonial
"There were a few other options out there we were looking at. But when I saw the functionality and the quality of the Elliott, it was a hands-down, easy decision. We get called out every night to do troubleshooting. We use the M85 every night. It's a great machine."
- Jader Salisbury, Engineering Wireless Service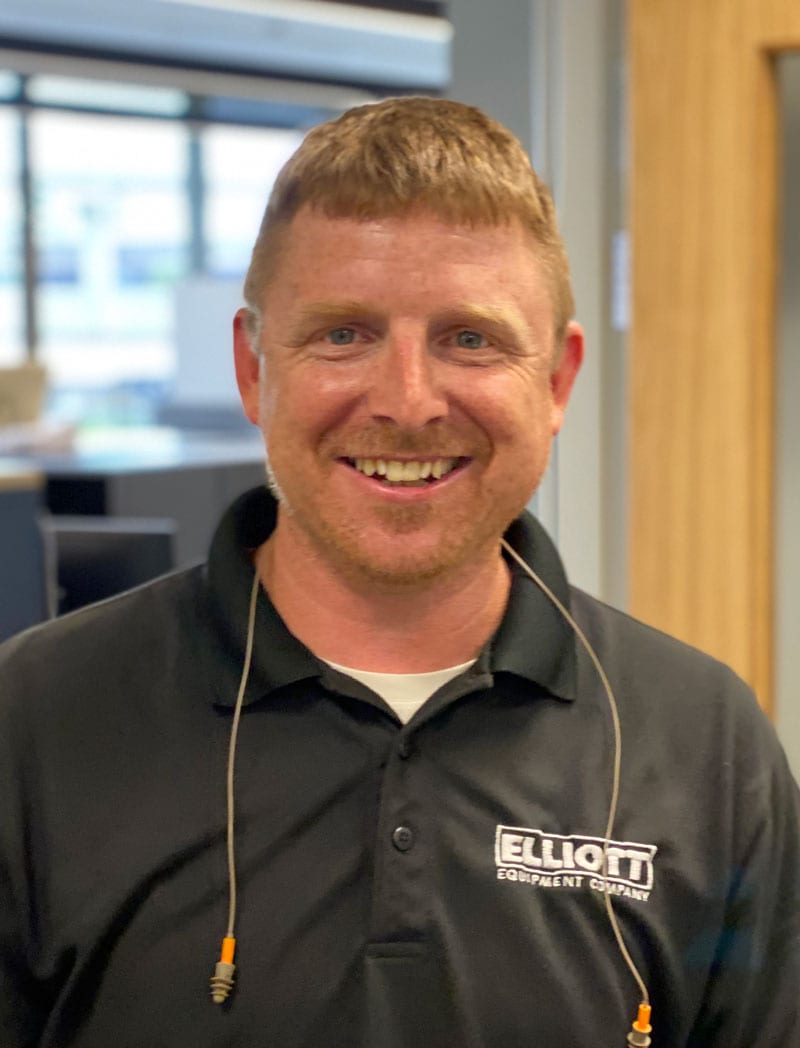 EMPLOYEE PROFILE:
NICK KEYSER
When did you join Elliott?
Originally May 2002 until November 2009. Currently September 2013 – today.
What is your favorite thing about Elliott?
Product, we have the opportunity to build cool stuff.
What accomplishment at Elliott are you most proud of?
Helping create the strongest production team in Elliott history. Helping develop open communications between departments.
What is your favorite Elliott product and why?
L60R-MHA, widely known, reliable, I've seen a lot of product improvements with the L60 since 2002. The entire Medium Modular line from the L60 down to the G40 has incepted almost all of the changes the L60 has received also.
What are your hobbies?
Relaxing with the family, movie nights.
What is your all-time favorite movie, TV series or musician?
Cole Swindell (Country).
What is your favorite sport and team?
Michigan State Football (GO GREEN!)
Safety Tip: BE AWARE OF YOUR SURROUNDINGS
Today's tips are simple reminders to pay attention to your surroundings when operating a machine.
Roll down the window and turn off truck radio before moving.

Visually locate any workers on foot to make sure that they are clear of the vehicle's path.