MUNICIPAL SOLUTIONS
Elliott's government users face a unique set of challenges, including safety and maintenance concerns and time and budget constraints. We work hard to recognize each of these challenges and provide solutions.
Safety: Elliott machines are designed, built & tested to comply with all ANSI, ASME & OSHA regulations, and Elliott engineers actively participate on the committees that develop these standards. Elliott products offer outstanding structural stability and their telescopic 'point and shoot' design is intuitive and minimizes articulated tail-swing in traffic.
Budget: Elliott machines are multifunctional, so one Elliott machine can take the place of two or more machines in the fleet. Elliott is a Sourcewell supplier and also offers a variety of leases and financing to allow machines to be purchased with little to no upfront cost.
Efficiency: Elliott users rave about the increased productivity and functionality. The ease of setup and ability to have all tools ready and available at height make jobs go quicker and let one crew tackle multiple assignments.
Maintenance: Elliott machines are backed by industry's best warranty, so they stay on the job and not in the shop. Local Elliott distributor service and support takes care of the rest.
Financing & The Sourcewell Advantage
We are proud to offer competitive, creative and flexible financing solutions. In addition, we have partnered with Sourcewell to offer government agencies a nationally leveraged, competitively bid contract. National contract purchasing provides considerable time and resource savings by streamlining the contracting process.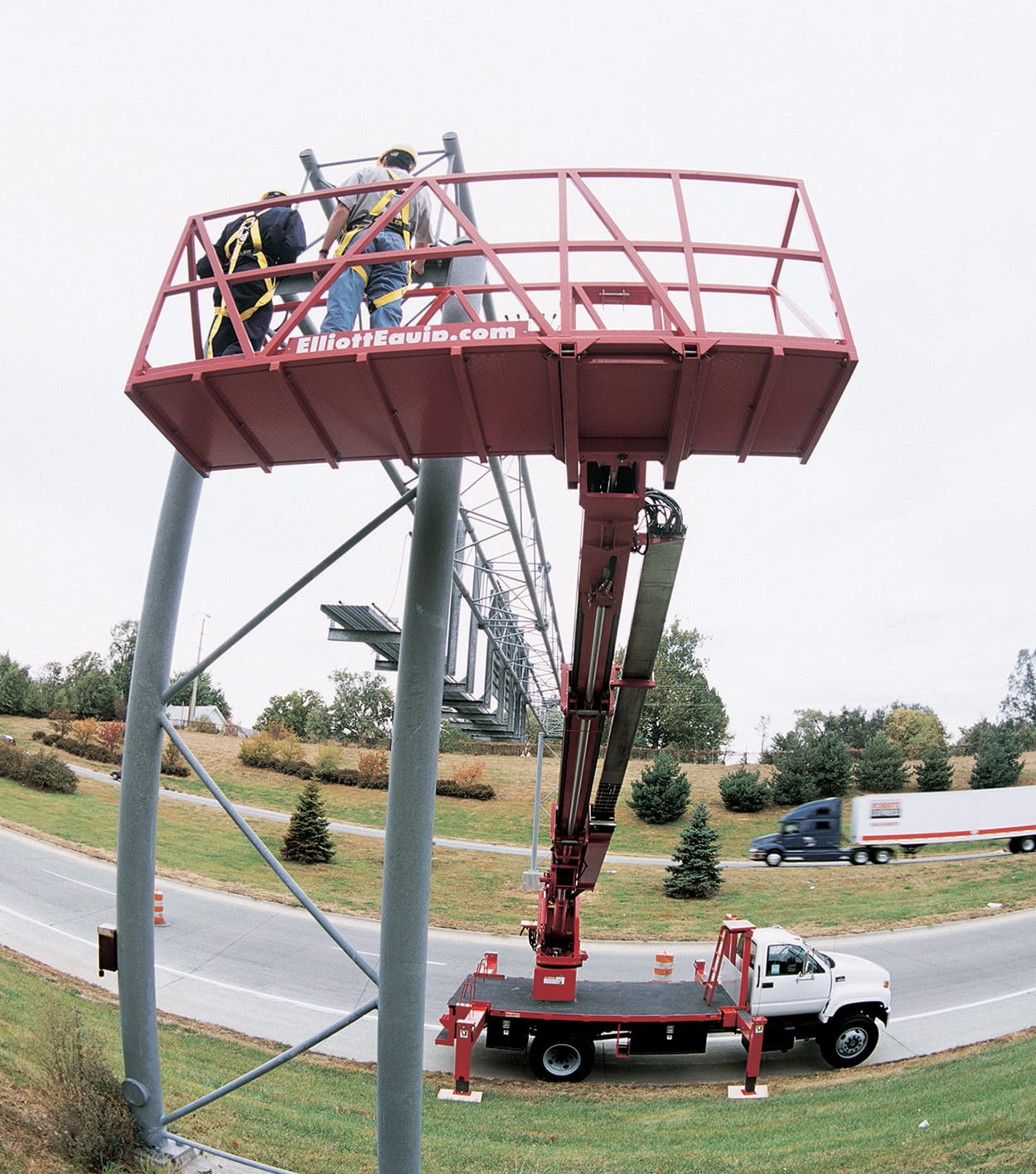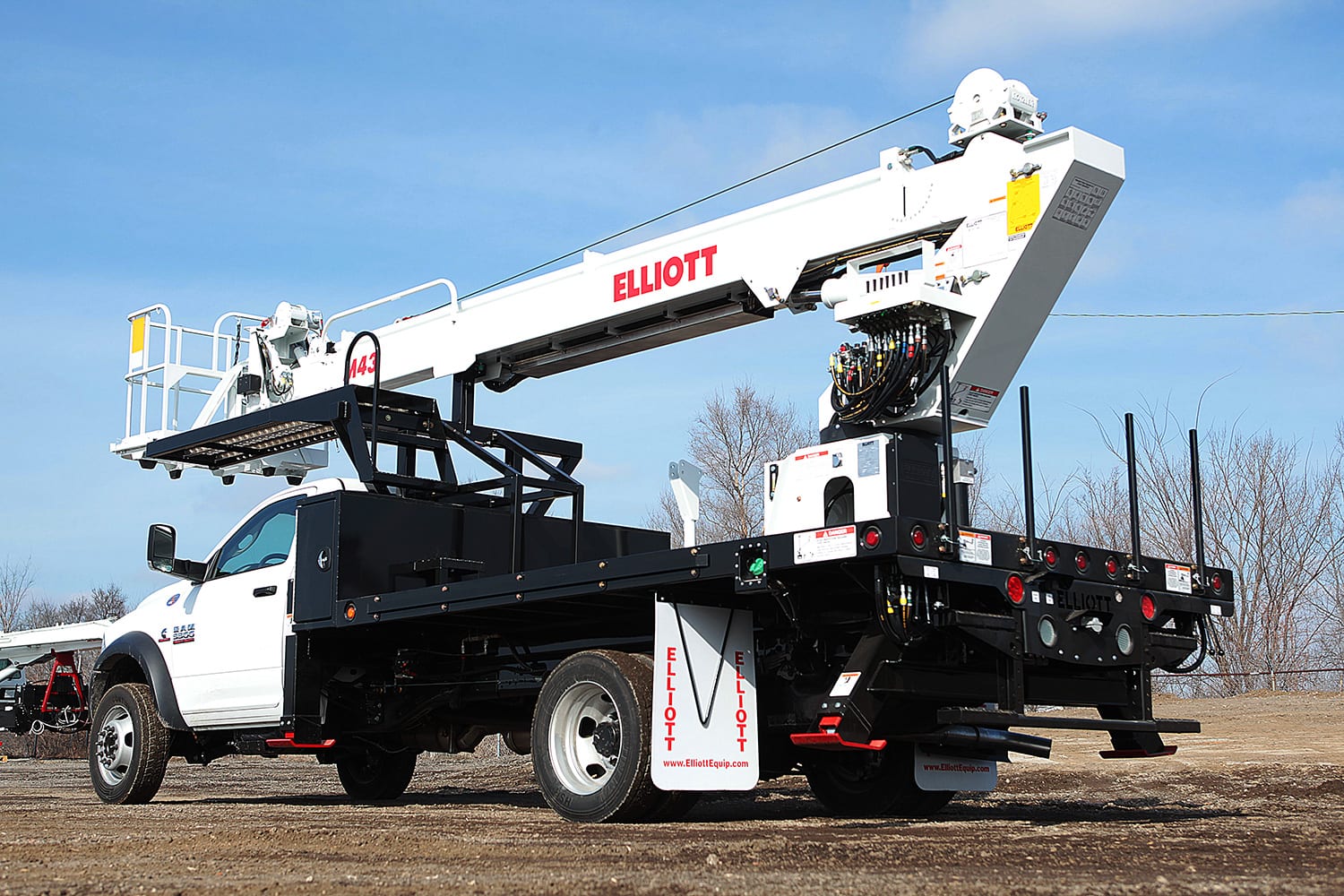 Sourcewell Success Story:
CITY OF JENNINGS MO PUBLIC WORKS DEPARTMENT
Buyer: City of Jennings MO Public Works Department.
Model: M43 43-Foot HiReach Material Handling Aerial Device.
Application: Light and camera maintenance.
Why did they choose Elliott? Elliott distributor Pat Kelly Equipment was able to take a demo out and show its capabilities.
Why did they spec the unit like they did? They chose the M43R because of the rear mount and side reach. It was within their budget and could achieve all the tasks they needed.
Was there anything special about the sale to note? Sourcewell was easy to use, allowing the end-user to get the machine they wanted.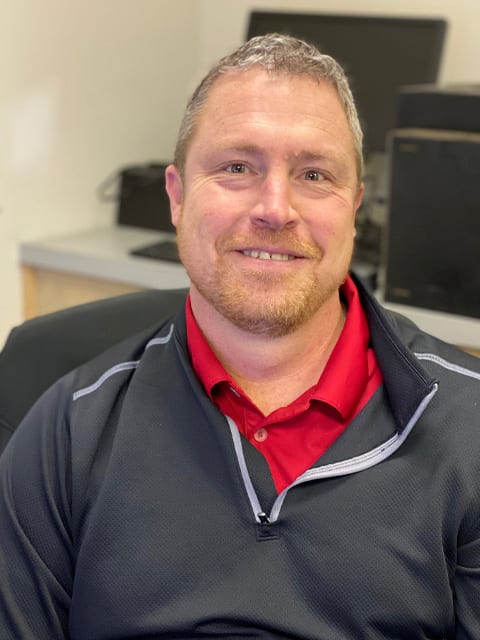 EMPLOYEE PROFILE:
DAVE CHELEEN
When did you join Elliott?
2004.
What is your favorite thing about Elliott?
Being able to work with a product that is interesting to me and that can offer a different/unique machine for each customer.
What accomplishment at Elliott are you most proud of?
The relationships I have developed with the dealers.
What accomplishment outside of Elliott are you most proud of?
Raising my three girls in a way so that they grow up to be respectful, hard-working, and humble.
What is your favorite Elliott product and why?
30105F. It was unique in many ways when it was originally designed, and remains unique still today.
What are your hobbies?
Playing basketball. Going to Nebraska football and basketball games. Attending my girls' sports activities.
What is your all-time favorite movie, TV series or musician? 
Movie: Tombstone.  TV Series: The Office. Musician: Eric Church.
What is your favorite sports team?
Football (Nebraska Cornhuskers). Basketball is a close second.
Safety Tip: FALLS
To prevent a fall, try bending your knees a little and taking slower and shorter steps to increase traction.
If you find yourself falling, try to relax and fall as limply as possible. Try to avoid landing on your knees, wrists, or spine and fall on a fleshy part of your body, such as your side. Avoid using your arms to stop your fall.